THE HANDEL COMMEMORATION CONCERTSDEDICATION BY SAMUEL JOHNSON
BURNEY, Charles.
An Account of the musical Performances in Westminster-Abbey, and the Pantheon, May 26th, 27th, 29th; and June the 3d, and 5th, 1784. In Commemoration of Handel ...
London, Printed for the Benefit of the musical Fund; and sold by T. Payne and Son ... 1785.
4to., pp. vii, [1], xvi, 8, *8, 9-20, *19-*24, 21-56, 21, [6], 26-41, [6], 46-90, [5], 94-139, [3], with the frontispiece and seven other engraved plates, two of them offering splendid views of Westminster Abbey during these vast concerts; apart from a little inevitable foxing to the plates, a fine, uncut copy in recent quarter calf and marbled boards.
£1250

Approximately:
US $1756
€1427
First edition. The Handel Commemoration Concerts of 1784, conceived the previous year by Viscount Fitzwilliam, Sir Watkins Williams Wynn and Joah Bates to celebrate the centenary of the birth of George Frederick Handel, were performances on a scale then unprecedented in England. On the morning of Wednesday 26 May 1784 at Westminster Abbey (where Handel is buried), 525 musicians and singers performed the Dettingen Te Deum, one of the Coronation Anthems, one of the Chandos Anthems, part of the Funeral Anthem, and a few shorter pieces. The next evening at the Pantheon a smaller group performed various songs and choruses, sacred and secular, four concertos, and an overture, and on the Saturday morning the full company returned to the Abbey to perform 'Messiah'. So successful were the concerts in the Abbey that they were repeated in full the next week. The event raised £6000 for the Royal Society of Musicians, and £1000 for the Westminster Hospital.

This lavishly illustrated quarto recording the events was published under the close supervision of its dedicatee, the King, whose unscheduled suggestions for additional material led to the plethora of cancels and the chaotic pagination. The dedication was by Johnson, and according to Hazen was 'probably the last work that [he] prepared for the press'.

Rothschild 544; Hazen, pp. 30-33; Chapman and Hazen, p. 161; Fleeman, p. 1570 (85.2BH/1a).
You may also be interested in...
TYRANNICIDE JUSTIFIED [SEXBY, Edward, and Silius TITUS].
Traicté politique, composé par William Allen, Anglois, et traduit nouvellement en François, où il est prouvé par l'example de Moyse, & par d'autres, tirés hors de l'escriture, que tuer un Tyran … n'est pas un meurtre.
First edition in French, rare, of Killing noe murder (1657), the translation sometimes attributed to the abbé de Marigny.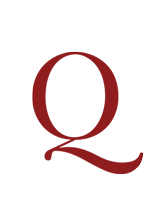 LAWRENCE, Thomas Edward.
Revolt in the Desert.
First edition of Lawrence's popularly successful abridgement of Seven Pillars of Wisdom.