CÉSPEDES Y MENESES, Gonzalo de.
Varia fortuna del soldado Pindaro. Lisbon, Geraldo de la Viña, '626' [i.e 1626].
Small 4to, ff. [iv], 188, woodcut printer's device on title; minute pinhole through the lower margin, repaired, one or two quires very lightly toned, but a very good copy, gently washed, bound in modern vellum gilt.
£9500

Approximately:
US $13295
€10830
Rare first edition of this semi-autobiographical picaresque novel, printed while the author was in exile in Lisbon following the publication of his politically controversial Historia apologética en los sucesos del reyno de Aragon (1622).

'[Céspedes y Meneses's] achievement was to blend courtly and picaresque elements into a genre which reacted against the more sordid situations then popular in fiction' (Ward). Céspedes y Meneses has been described as a 'faithful reader of Cervantes' (Gonzales-Barrera). His work blends the idealism of the romance with the realism of the novella. Beside the general influence of Don Quixote, more specific structural connections have been found between the Soldado Pindaro and Cervantes's Novelas ejemplares (1613), which indicate not only that Céspedes y Meneses read the collection of stories, but based some episodes and some characters on three of them: El casamiento engañoso, Las dos doncellas and La señora Cornelia.

Gallardo II 1793; Palau 54195. See J. Gonzales-Barera, Soldados, doncellas y expositos: Gonzalo de Céspedes y Meneses, un fiel lector cervantino, in NRFH, 57, no. 2 (2009), pp. 761–776. OCLC locates just four copies worldwide: two in Spain (BNE and Barcelona), one in the British Library and one at the University of Alberta.
You may also be interested in...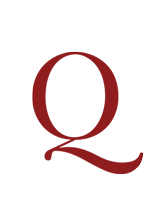 SARMIENTO DE GAMBOA, Pedro.
Viage al Estrecho de Magallanes por el Capitan Pedro Sarmiento de Gambóa en los años de 1579 y 1580 y noticia de la expedicion que despues hizo para poblarle.
First edition: very rare. The first printing of Sarmiento's manuscript journal in the Royal Library at Madrid, edited by Don Bernardo de Iriarte. An English translation is found in Clements Markham, Narratives of the Voyages of Pedro Sarmiento de Gambóa, Hakluyt Society, 1895 (pp. 1–205, 352–75).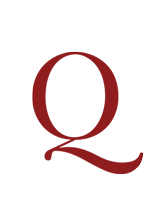 BRENTON, Sir Jahleel.
Five aquatint plates of the battle of Algeciras.
This series illustrates various actions from the battle of Algeciras: the first, the attack on the French ships under the batteries of Algeciras on 6 July 1801; the second, the British squadron, under Sir James Saumarez (to whom each plate is dedicated), retiring from this action; the third, the same leaving Gibraltar Mole on 12 July; the fourth, his squadron, consisting of five two-deckers and two frigates, preparing to pursue the Allied fleet of ten sail of the line, of which two were 112-gun, one 94, three 80, and four 74, as well as frigates and gun boats; and, the fifth plate, shows the capture of the St Antonie, 74-gun, and the explosion of the Real Carlos and the San Hermenegildo, both 112-gun, having accidentally fought each other during the night. The aquatints were engraved by Hubert & Stadler for Harding (who later became Queen Charlotte's librarian) from drawings by Brenton, captain of the Ceasar, Saumarez's flagship during the battle. Brenton, 'an active and zealous officer, whose training of his crews in ship-handling and gunnery illustrates the increasing professionalism of naval officers' (Oxford DNB), reached the post of rear-admiral of the blue, was promoted lieutenant-governor of Greenwich Hospital, and, in later life, became close friends with William Wiberforce, whose will he witnessed.