THE FIRST ENGLISH CHURCH AT DINAN
C., E. H.
On the occasion of a Bazaar held in aid of Funds required for the Completion of the first English Church at Dinan, which was begun by the Rev. W. Watson, in 1868. .
[Dinan, 1869?]
Small card, 155 x 115 mm (6 x 4½ inches), with an albumen print photograph of the church above two columns of verse, signed E. H. C.
£100

Approximately:
US $139
€113
'A Church Bazaar takes place to-day, / And for all aid we humbly pray / Tho' many have giv'n with liberal hands, / A heavy debt against us stands ....' Dinan, in Britanny, was popular with English visitors for health or leisure, according to the poem, and for many years English services had been held in a small room. Now a brave vicar had started to build an English church, but had not lived to see it finished. 'The work he left so well begun, / We surely must not leave undone!' The church was finished in 1870.
You may also be interested in...
FLORIOGRAPHY [POETRY.]
Anthology of manuscript floriographic poetry,
A collection of twenty-six apparently unpublished poems in manuscript, presented as an alphabetical acrostic. The poems express the perfection and the language of flowers – that is, the meaning embodied by each variety. Examples given here include ox-eye for patience, quince blossom for temptation, and yellow xanthiums for rudeness.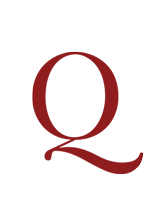 WITH CHARACTERS BY WEBSTER, DEKKER, AND DONNE OVERBURY, Sir Thomas.
Sir Thomas Overbury His Wife. With Additions of new Characters, and many other Witty Conceits never before printed. The sixteenth Impression.
Sixteenth edition of the most popular character book of the early seventeenth century.