THE FIRST ENGLISH CHURCH AT DINAN
C., E. H.
On the occasion of a Bazaar held in aid of Funds required for the Completion of the first English Church at Dinan, which was begun by the Rev. W. Watson, in 1868. .
[Dinan, 1869?]
Small card, 155 x 115 mm (6 x 4½ inches), with an albumen print photograph of the church above two columns of verse, signed E. H. C.
£100

Approximately:
US $130
€110
Added to your basket:
On the occasion of a Bazaar held in aid of Funds required for the Completion of the first English Church at Dinan, which was begun by the Rev. W. Watson, in 1868. .
'A Church Bazaar takes place to-day, / And for all aid we humbly pray / Tho' many have giv'n with liberal hands, / A heavy debt against us stands ....' Dinan, in Britanny, was popular with English visitors for health or leisure, according to the poem, and for many years English services had been held in a small room. Now a brave vicar had started to build an English church, but had not lived to see it finished. 'The work he left so well begun, / We surely must not leave undone!' The church was finished in 1870.
You may also be interested in...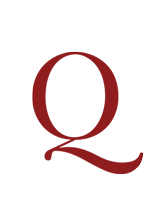 A PRELUDE TO L'ESPRIT DES LOIS MONTESQUIEU, Charles de Secondat.
Histoire véritable publiée d'après un nouveau manuscrit avec une introduction et des notes par L. de Bordes de Fortage.
Second edition of Montesquieu's philosophical, quasi-oriental tale, a prelude to his great work L'Esprit des lois. Written in the 1730s and again in 1754, and influenced by Lucian and the 18th-century vogue for oriental fiction, the Histoire véritable remained unpublished until 1892. This 1902 second edition is based on a manuscript written prior to that used for the first. The Histoire is a fabulous account of the numerous animal and human incarnations experienced by its narrator: as a little dog he is persecuted by his mistress, while as an ox he is worshipped by the Egyptians; as a human his soul occupies the bodies of a hangman, a cuckolded husband, an underfed poet, a courtier, a fop, a virtuous woman, a eunuch, an African chief, a king's fool, among many others. 'The different reincarnations are so many opportunities to expose human turpitude from the inside and to underscore, from the vantage point of a single conscience, retrospectively enlightened, the corruption and wickedness of men ... Montesquieu's originality is to create, based on conventional processes of narrative fiction at the time, a philosophical tale inducing meditation about the conditions of virtue and happiness ... The Histoire véritable would also raise, in the story's framework, questions to which L'Esprit des lois would try to respond: how to reconcile relativism and norms of universal justice, articulate uniformity and diversity, find constancy in change? To this degree, the work would be, as Alberto Postigliola put it, an "epistemological prelude" to its author's major work' (Carole Dornier in Dictionnaire Montesquieu).
IN MEMORY OF HIS DAUGHTERS LA SERRIE, François-Joseph de.
Dithyrambes, ou petites élégies; dédiées à Madame Le Pédour, Annette-Sergent Pain (de Rochefort); par M. de La Serrie (de la Vendée); avec cinq sujets dessinés et gravés soigneusement de sa main.
Very rare first edition of this collection of twenty-one elegies composed by the writer, artist and engraver François-Joseph de La Serrie (1770-1819), largely inspired by the deaths of his two daughters Marie Louise Aspasie, who died aged 15 in 1812, and Marie Rosalie-Cecile Virginie, who passed away three years later at the age of 23. The occasionally moving verse – in élégie XV the author struggles to explain his daughter's death to his grandson – dwells on the themes of death, sorrow, hope, friendship, prayer and faith. The handsome accompanying plates, also by the author, depict Mary and the infant Jesus, his daughters' tombs, St Cecilia, and St Similien of Nantes. The notes at the end include interesting passages on ancient libraries and on printers, including praise for the Didot family.
La Serrie's works – which range across literature, philosophy and art, and include a life of Mary, Queen of Scots – were carefully printed in small numbers and distributed to his friends. This copy was presented by the author to a Madame Gillet.
Only one copy traced on OCLC, at the BnF. Not in Quérard.