C[OLOMBO]. A[POTHECARIES]. CO. LTD.
Caryota Urens (Kitul), Botanical Study,
circa 1880–90s.
Albumen print, 10⅞ x 8⅜ inches (27.5 x 21.2 cm.); signed C.A. Co Ltd, Ceylon and titled and numbered Caryota Urens (Kitul) 144 in the negative; titled Ceylon in pencil on the mount; Apothecaries Co Ltd blindstamp.
£250

Approximately:
US $308
€283
Added to your basket:
Caryota Urens (Kitul), Botanical Study,
Charles Scowen arrived in Ceylon around 1873 and was initially an assistant to R. Edley, the Commission Agent in Kandy before opening a photographic studio around 1876. By 1885 his photography firm had studios in Colombo and Kandy. Scowen was a later arrival to Ceylon than Skeen and his work is less well-known, but: 'Much of Scowen's surviving work displays an artistic sensibility and technical mastery which is often superior to their longer-established competitor. In particular, the botanical studies are outstanding…' (Falconer, J. and Raheem, I., Regeneration: a reappraisal of photography in Ceylon 1850 –1900, p. 19). In the early 1890s the firm was being run by Mortimer Scowen, a relative of Charles Scowen. By about 1894 the firm's stock of negatives had been acquired by the 'Colombo Apothecaries Co Ltd'. This print is likely to have been made in the 1890s from negatives made earlier.
You may also be interested in...
HERRINGBONE BINDING, LEATHER WALLET HOLY BIBLE (The),
containing the old and new Testaments: newly translated out of the original Tongues; and with the former Translations diligently compared and revised …
A handsome example of a Scottish herringbone binding, probably a trade binding as we have traced similar tools on other Kincaid Bible of the 1760s and 70s, its fine state of preservation a result of the leather travelling case in which it still sits. These pocket bibles were most often bound in two volumes – the second, also containing the Psalms, would have had heavier use and is often found in poorer condition or missing entirely.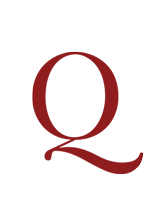 [SCOTLAND.]
Seventeen pamphlets relating mostly to legal cases in Scotland.
An interesting sammelband relating largely to Scottish legal cases, containing 12 items unrecorded on ESTC, COPAC and OCLC. The cases include those of a Kilbagie distiller convicted of bribery; of Sir William Erskine of Torrie against a London banking house; of a St Andrews minister convicted of perjury; of a forged bill presented at the counting house of Sir William Forbes; and of an Aberdeen-based troupe of musicians.