C[OLOMBO]. A[POTHECARIES]. CO. LTD.
Caryota Urens (Kitul), Botanical Study,
circa 1880–90s.
Albumen print, 10⅞ x 8⅜ inches (27.5 x 21.2 cm.); signed C.A. Co Ltd, Ceylon and titled and numbered Caryota Urens (Kitul) 144 in the negative; titled Ceylon in pencil on the mount; Apothecaries Co Ltd blindstamp.
£250

Approximately:
US $326
€293
Added to your basket:
Caryota Urens (Kitul), Botanical Study,
Charles Scowen arrived in Ceylon around 1873 and was initially an assistant to R. Edley, the Commission Agent in Kandy before opening a photographic studio around 1876. By 1885 his photography firm had studios in Colombo and Kandy. Scowen was a later arrival to Ceylon than Skeen and his work is less well-known, but: 'Much of Scowen's surviving work displays an artistic sensibility and technical mastery which is often superior to their longer-established competitor. In particular, the botanical studies are outstanding…' (Falconer, J. and Raheem, I., Regeneration: a reappraisal of photography in Ceylon 1850 –1900, p. 19). In the early 1890s the firm was being run by Mortimer Scowen, a relative of Charles Scowen. By about 1894 the firm's stock of negatives had been acquired by the 'Colombo Apothecaries Co Ltd'. This print is likely to have been made in the 1890s from negatives made earlier.
You may also be interested in...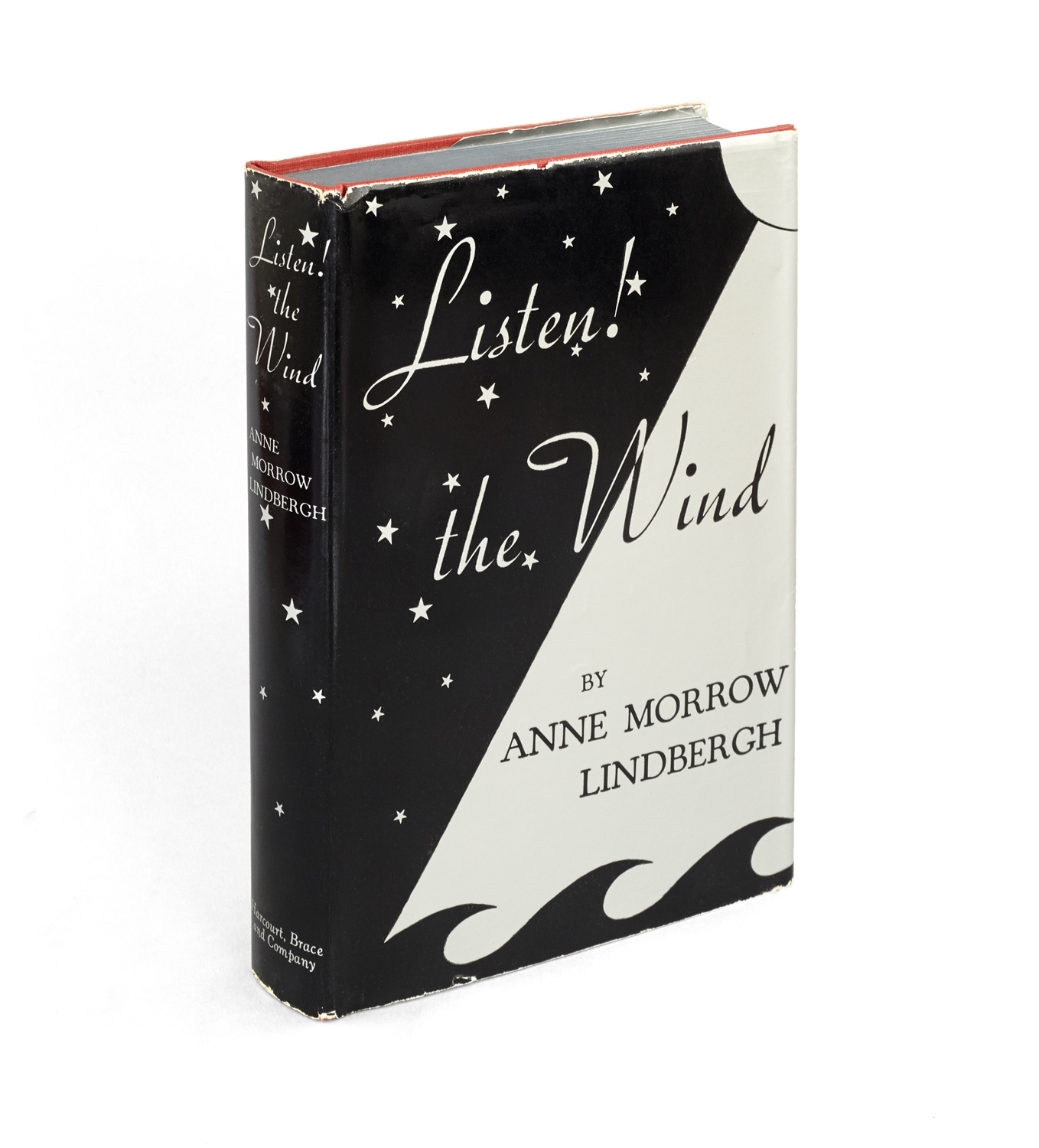 ANNE & CHARLES LINDBERGH'S FLIGHT ACROSS THE SOUTHERN ATLANTIC LINDBERGH, Anne Morrow.
Listen! The Wind ... With Foreword and Map Drawings by Charles A. Lindbergh.
First edition of an award-winning book. Anne Morrow Lindbergh (1906-2001) met the celebrated American aviator Charles Lindbergh in 1927, when her father Dwight Morrow, the American ambassador to Mexico, invited Lindbergh to visit the country. They married in 1929, she soon learnt to fly under his tutelage, and then became her husband's trusted co-pilot; indeed, in 1930, she became the first woman to receive a United States Glider Pilot Licence – one of numerous 'firsts' as a female pilot. In 1931 the Lindberghs undertook a historic series of flights in their specially-adapted Lockheed Sirius, Tingmissartog, travelling across Alaska and Canada to Japan and China, in order to explore new routes for airmail. Anne Lindbergh recorded the experiences in her best-selling book North to the Orient (New York: 1935) – which won the inaugural National Book Award for Nonfiction – and in 1933 the Lindberghs made a survey flight around the North Atlantic Ocean: '[t]he purpose of the flight was to study the air-routes between America and Europe. At that time, the air-routes of the world were entering their final stages of development. The countries had already been crossed and the continents connected. It remained only for the oceans to be spanned. Their great overwater distances constituted the last major barrier to the commerce of the air' (p. v).
A BRIGHT COPY OF GRIFFIS' ACCOUNT OF KOREA IN THE ORIGINAL CLOTH GRIFFIS, William Elliot.
Corea the Hermit Nation.
First British edition. The American orientalist, minister and writer Griffis (1843-1928) was educated at Rutgers University and travelled to Japan in 1870, in the early years of the Meiji period, when Japan was beginning to engage with the West. After four years teaching in Japan, Griffis returned to the United States and studied at New Brunswick Theological Seminary in order to become a minister. He then embarked on a fifty-year career of lecturing, writing and teaching, becoming one of the greatest American experts on Japan, the author of many books on the country and its culture and history, and the leading interpreter of America to Japan. From his earliest days in Japan, while living at Fukui in 1871, Griffis had come into contact with Koreans and Korean culture, and, whilst usually a strong supporter of Japan, he was an advocate of Korea's policies and positions in its political disputes with Japan.