FIRST ILLUSTRATED CAESAR PUBLISHED IN ITALY
CAESAR.
Caii Julii Caesaris invictissimi i[m]peratoris co[m]mentaria seculor[um] iniuria antea difficilia et valde mendosa. Nunc primum a viro docto expolita et optime recognita. Additus de novo apostillis. Una cu[m] figuris suis locis apte dispositis. Nec non regulata tabula ...
(Colophon) Venice, Agostino Zani, 17 August 1511.
Folio, ff. [iv], 110, [8, index]; title in red, title-page with large woodcut battle scene in black surrounded by ornamental borders in red, the same woodcut on f. 1r, large woodcut of 'Lentulus' surrounded by a crowd to f. 51r (opening of De bello civili), woodcuts at the opening of each book, woodcut initials; occasional light offsetting, light toning to upper margins, a few small marks, discreet repairs to inner margins of first quire (slightly touching woodcut border to title and a few letters to title verso) and also to small wormholes in blank lower margins of ff. 9-20, but a very good, crisp and clean copy; rebound in 18th-century vellum, title and imprint lettered to spine in modern hand; some very faint marginal notes to first few quires, a few other early ink notes.
£4000

Approximately:
US $5620
€4565
A handsome copy of the first illustrated edition of Caesar's Commentaries published in Italy, adorned with charming half-page woodcuts at the opening of the De bello Gallico and De bello civili and with smaller vignette cuts at the beginning of each book. Describing Caesar's campaigns in Gaul from 58 to 52 BC, the Gallic War, written in lucid, unrhetorical Latin, is unique as a contemporary account of a foreign war by a Roman general. While more overtly political, the Civil War, Caesar's account of his clashes with Pompey culminating in the battle of Pharsalus in 48 BC, is enlivened with touches of sardonic humour. This edition was edited by Lucas Panaetius 'Olchinensis', a scholar from Ulcinj, a town on the southern coast of Montenegro with close ties to Venice. Panaetius also edited works by Aristotle, Cicero, Plautus, Marsilio Ficino, and Girolamo Savonarola, which appeared in Venice in the 1510s and 1520s. The publisher of Panaetius's Caesar, Agostino Zani, illustrated the narrative with lively woodcuts reproduced from the landmark 1493 edition of Livy printed in Venice by Johannes Rubeus for Lucantonio Giunta – an interesting example of the recycling of illustrations among Venetian publishers of classical works at this time. The style of the woodcuts is what scholars now term the popular style of the 1490 Malermi Bible, characterised by lively, action-filled narrative scenes. Zani published another edition of Caesar, following the success of this one, in 1517.

BL STC Italian p. 135; EDIT16 8146; Essling 1727; Sander 1503; USTC 817475. Not in Adams. Rare: COPAC records copies at the British Library and Bodleian only; Worldcat notes copies in only four US institutions (Brown University, University of Illinois, University of Texas, and UCLA).
You may also be interested in...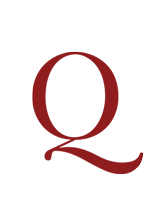 a great chemist KUNCKEL VON LÖWENSTERN, Johann.
Collegium physico-chemicum experimentale, Oder Laboratorium Chymicum, In welchem Deutlich und gründlich Von den wahren Principiis in der Natur und denen gewürckten Dingen so wohl über als in der Erden, Als Vegetabilien, Animalien, Mineralien, Metallen, wie auch deren wahrhafften Generation Eigenschafften und Scheidung, Nebst der Transmutation und Verbesserung der Metallen gehandelt wird, Denen Liebhabern natürlicher Wissenschafften zum ungemeinen Nutzen nunmehro endlich Mit einem vollständigen Register und Vorrede herausgegeben Von Johann Caspar Engelleder.
the rare first edition of a famous chemical handbook, the most important work of the leading german chemist of the second half of the seventeenth century. Partington, devoting pp. 361-77 of vol. II to Kunckel, gives 'a nearly complete bibliographical account with comment' (Marie Boas Hall in DSB), with many references to the discoveries contained in this book, including as it does 'an interesting account of the large laboratory ("gold house") in Dresden, as big as a church, with furnaces and tall chimneys, of the old manuscripts, and of the harsh treatment of former alchemists who failed to achieve results ... Kunckel had great enthusiasm (es ist die Chymie das edelste Studium in der Welt), ample opportunities for experiment, a capacity for keen observation, great patience and stubborn application - in fact all the qualities which are found in a great chemist. He was a man of transparently honest character, and in such cases where his word is set against that of such men as Leibniz and Stahl, it may be accepted without hesitation' (Partington).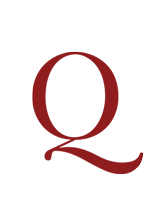 A COMPLETE SET OF FIRST EDITIONS [DODSLEY, Robert].
A Collection of Poems. By several Hands. In three Volumes. London: Printed for R. Dodsley … 1748.
[With:]
___________. A Collection of Poems. By several Hands. In four Volumes. [Volume IV]. London: Printed for R. Dodsley … 1749.
[With:]
___________. A Collection of Poems in six Volumes. By several Hands. [Volumes V and VI]. London: Printed by J. Hughs, for R. and J. Dodsley … 1758.
First edition of each volume of the most influential poetical miscellany of the eighteenth century. Dodsley's avowed aim was 'to preserve to the public those poetical performances, which seemed to merit a longer rememberance than what would probably be secured to them by the Manner wherein they were originally published'.