CAGNAZZI, Luca de Samuele.
Analisi dell' economia privata e pubblica degli antichi relativamente a quella de' moderni …
Naples, Società filomatica, 1830.
8vo, pp. xii, 131, [1] blank; scattered light foxing; still a good copy in patterned boards.
£500

Approximately:
US $653
€553
Added to your basket:
Analisi dell' economia privata e pubblica degli antichi relativamente a quella de' moderni …
First edition. Cagnazzi (1764–1852) was originally a teacher of mathematics by profession, receiving a professorship at Naples in 1806. 'His life was full of trouble; having been concerned in political intrigues, he had to flee from Naples and, after wandering, nearly always on foot, through Italy and Switzerland, and after being imprisoned more than once, he had to seek refuge in Florence. He returned to Naples under Murat's government' (Palgrave). He wrote a number of works on economics, and one on statistics, desiring 'government interference whenever practicable, and wrote, in particular, a book on ancient and modern economical principles (Analisi dell' economia privata e pubblica …) to point out that modern principles are preferable!' (ibid.).

Einaudi 774; Kress Italian 917; not in Goldsmiths'.
You may also be interested in...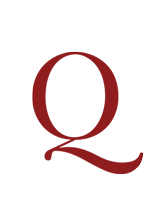 "THE FIRST SYSTEMATIC TREATISE ON ECONOMICS BY A SPANIARD" FLÓREZ ESTRADA, Alvaro.
Cours Éclectique d'Économie Politique...
First French translation of a work work which has been described as "the first systematic treatise on economics written by a Spaniard" (Germán Bernácer in ESS). It was first published in Spanish in 1828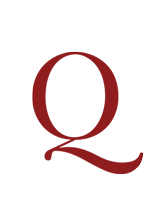 FROM REPUBLICAN TO MONARCHIST PRYNNE, William.
A seasonable, legal, historical Vindication and chronological collection of the good old, fundamental liberties, franchises, rights and laws of all English Freemen. Their best inheritance, birthright and only security, irrefragably evinced by parliamentary records, proofs and presidents, during all the Britons, Romans, Saxons, Danes, Normans and English Kings reigns, to this present. Collected for publique benefit …
'Second edition', i.e. the second collected edition and the first posthumous appearance of Prynne's (1600-1669) radical tract, 'corrected and inlarged by the Author in his lifetime'; the first part appeared in 1654, published by Edward Thomas.