CALBRIS, B.
The Rational Guide to the French Tongue. Containing Tables, calculated to teach the Order of the French Syntax. Together with a Treatise for attaining the idiomatical French Elegance … Part II. A French Plaidoyer between five young Ladies contending for a Prize; in the Course of which the French Syntax is elucidated …
London: Sold by Messrs. Debrett … Hockham, Miller, and Clarke … Lindsell … Dulau … De Boffe … [and seven others.] 1797.
12mo., pp. [4], iv, 195, [1], 166, [2], bound without a title-page to the second part (clearly never present) but with a terminal errata leaf not mentioned in ESTC (apparently printed with a stamp on the terminal blank, as it is heavily impressed); library stamps to title-page verso; and library bookplate (withdrawn stamp) to front endpapers, but a very good copy in contemporary speckled sheep, spine rubbed.
£650

Approximately:
US $872
€741
First and only edition, rare, of an advanced guide to idiomatic French for those who already have a strong grasp of the language. For his examples of idiomatic elegance, Calbris draws on Racine and Corneille; there are ten short fables at the end of the first part.

In the second portion, the 'Plaidoyer', five young ladies have a rather unlikely conversation about grammar, with examples. There are lists of adverbs (from 'unwillingly' to 'topsy turvy'), conjunctions and prepositions, and an unusual section with English texts in both literal and idiomatic French translations. At the end is a section of speeches by each of the girls, in which Calbris uses diacritical marks to try to illustrate rules for pronunciation.

Calbris had been 'engaged for several years in teaching and perfecting those who have been trusted to my care in this Language', but is otherwise unknown.

ESTC shows two copies only: BL and St. Andrew's, neither with the terminal errata leaf. Alston adds Sion College (so now Lambeth).

Alston XII, 607.
You may also be interested in...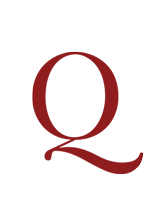 LINNÆAN LEXICON [BERKENHOUT, John].
Clavis anglica Linguæ botanicæ; or, a botanical Lexicon; in which the Terms of Botany, particularly those occurring in the Works of Linnæus, and other modern Writers, are applied, derived, explained, contrasted, and exemplified …
First edition, dedicated to John Hope of the University of Edinburgh, and written with the assistance of Arthur Lee of Virginia, winner of the Hope Medal in 1763.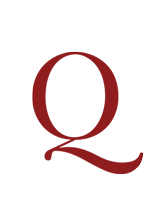 MANNECRANTZ, C[arl] Gust[av].
Kort Grammatica, eller Underrättelse om forsta Grunderne af Engelska Språket …
First edition of an English grammar for Swedish students. There is some contemporary annotation in the chapters on pronunciation. Some of the examples are surprisingly colloquial ('by hook or by crook', 'how goes it', 'in the nick of time'), some archaic ('methinks', 'peradventure'), and some illustrate different uses of the same word ('at church', 'at that time', 'at our cost'). Six columns of errata testify to the compositors' lack of English.