CALBRIS, B.
The Rational Guide to the French Tongue. Containing Tables, calculated to teach the Order of the French Syntax. Together with a Treatise for attaining the idiomatical French Elegance … Part II. A French Plaidoyer between five young Ladies contending for a Prize; in the Course of which the French Syntax is elucidated …
London: Sold by Messrs. Debrett … Hockham, Miller, and Clarke … Lindsell … Dulau … De Boffe … [and seven others.] 1797.
12mo., pp. [4], iv, 195, [1], 166, [2], bound without a title-page to the second part (clearly never present) but with a terminal errata leaf not mentioned in ESTC (apparently printed with a stamp on the terminal blank, as it is heavily impressed); library stamps to title-page verso; and library bookplate (withdrawn stamp) to front endpapers, but a very good copy in contemporary speckled sheep, spine rubbed.
£650

Approximately:
US $849
€738
First and only edition, rare, of an advanced guide to idiomatic French for those who already have a strong grasp of the language. For his examples of idiomatic elegance, Calbris draws on Racine and Corneille; there are ten short fables at the end of the first part.

In the second portion, the 'Plaidoyer', five young ladies have a rather unlikely conversation about grammar, with examples. There are lists of adverbs (from 'unwillingly' to 'topsy turvy'), conjunctions and prepositions, and an unusual section with English texts in both literal and idiomatic French translations. At the end is a section of speeches by each of the girls, in which Calbris uses diacritical marks to try to illustrate rules for pronunciation.

Calbris had been 'engaged for several years in teaching and perfecting those who have been trusted to my care in this Language', but is otherwise unknown.

ESTC shows two copies only: BL and St. Andrew's, neither with the terminal errata leaf. Alston adds Sion College (so now Lambeth).

Alston XII, 607.
You may also be interested in...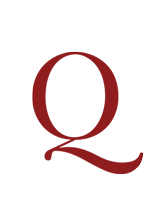 LIVING AUTHORS IN 1798 [RIVERS, David].
Literary Memoirs of living Authors of Great Britain, arranged according to an alphabetical Catalogue of their Names; and including a List of their Works, with occasional Opinions upon their literary Character … In two Volumes …
First edition of a collection of literary biographies, including perhaps the earliest brief life of Coleridge, whose first volume of Poems had appeared in 1796: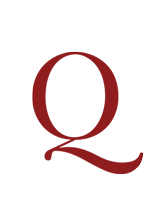 PFIZMAIER, August.
Woerterbuch der japanischen Sprache.
First edition of the first Japanese – German dictionary, which gives the Kanji (Chinese) characters together with the Katakana sound. On facing pages are printed the German (expansive) and English (shorter) translations or definitions together with the transliterated version. The work was handsomely printed by the Armenian Mecharist Order, noted for their expertise in oriental printing. Only this first part was published; a continuation was abandoned due to the cost of printing.