CAMPANELLA, Tommaso.
De Monarchia Hispanica. Editio novissima, aucta & emendata ut præfatio ad lectorem indicat.
Amsterdam, Elzevir, 1641.
16mo, pp. [3], 379 (i.e. 376), with an engraved title-page (working loose); a good copy in full dark green morocco, gilt, by Thouvenin, gilt edges, pink moiré endpapers, foot of spine chipped.
£250

Approximately:
US $349
€283
Second Elzevir edition in Latin of Campanella's important political tractate on a universal monarchy, including in Chapter 31, 'De altero Hemispherio & Mundo Novo', a discussion of the settlement of America and the importance of defending it from English (Protestant) influence.

Written in 1598-9, revised a year later, and first published in German in 1620 in a translation from the Italian manuscript, De Monarchia Hispanica foresaw (or hoped for) an ideal universal Christian monarchy led by the King of Spain. It was wrongly interpreted, even at the time, as 'a "Machiavellian" strategy for extending the power of the papacy and the Spanish monarchy, so as to reduce the peoples of the world "under the unsupportable tyranny both in [matters] civil and spiritual" of Spain' (Pagden), but in fact the happiness of the populace was central to Campanella's Utopia. An English translation, A Discourse touching the Spanish Monarchy, was published in 1654.
You may also be interested in...
COLLUTHUS, of Lycopolis.
The Rape of Helen. Translated from the Greek ... And illustrated with the Notes of Michael Nicander. To which is prefix'd a Fragment of the Author's Life, from Suidas.
First and only edition, rare, of this translation of Collothus's Rape of Helen (Αρπαγη Ελενης), 'a short and charming miniature epic' (Cambridge Companion to the Epic) written in the late fifth century in Egypt in 392 hexameters.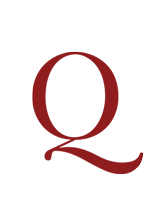 CLARE, John.
The Shepherd's Calendar; with Village Stories and other Poems …
First edition. The Shepherd's Calendar was a work of long gestation and many delays, partly because of the inchoate form in which Clare presented his original manuscript to Taylor and partly because of Taylor's slash and burn editorial policy. Though the work was finally ready by November 1826, the first drawing for the frontispiece was deemed unsuitable and two months were lost as a second was made and engraved. The delays were not in Clare's favour: tastes had moved on, the work was not a commercial success, and Clare was left with a stack of remainders. The Shepherd's Calendar has since, however, acquired a critical reputation for its 'extraordinary blend of observation and delicate fantasy' (Jonathan Wordsworth, Visionary Gleam).