'THE INGENIOUS PERFORMANCE'
CAMPBELL, George.
A dissertation on miracles: containing an examination of the principles advanced by David Hume Esq; in an essay on miracles...
Edinburgh, for A. Kincaid & J. Bell, 1762.
8vo, pp. xii, 288, without the half-title with errata on the verso; a few marginal pencil markings and a single marginal annotation to p. 96, clean tear without loss to p.45, lightly toned, occasional foxing, a very good copy in contemporary calf, double gilt-ruled border, neatly rebacked, panelled spine with double-gilt rules and red morocco label; contemporary ownership inscription of Mich. Kerney to the title-page.
£850

Approximately:
US $1090
€931
Added to your basket:
A dissertation on miracles: containing an examination of the principles advanced by David Hume Esq; in an essay on miracles...
First edition. This dissertation, expanded from a sermon preached before the provincial synod in 1760 is called by Mossner 'the most elaborate of the eighteenth century and is further remarkable in that it drew comment from Hume himself' (p. 292). Through an intermediary, the Reverend Hugh Blair, Campbell received criticism of his as yet unpublished work from Hume: 'I have perused the ingenious performance, which you were so obliging as to put into my hands, with all the attention possible... But the fault lies not in the piece, which is certainly very acute; but in the subject. I know you will say, it lies in neither, but in myself alone. If that be so, I am sorry to say that I believe it is incurable... I could wish your friend had not denominated me an infidel writer, on account of ten or twelve pages which seems to him to have that tendency; while I have wrote so many volumes on history, literature and politics, trade, morals, which in that particular at least, are entirely inoffensive. Is a man to be called a drunkard because he has been fuddled once in his lifetime? Your friend... is certainly a very ingenious man, tho' a little too zealous for a philosopher...' (ibid).

The Dissertation was generally admired. 'The most original part is the argument that the highest anterior improbabilty of an alleged event is counterbalanced by slight direct evidence' (DNB).

Michael Kerney (1734-1814) was a scholar of Trinity College, Dublin, and sometime Archdeacon of Raphoe.

Chuo III, 64; Jessop, p. 113; see Mossner, The Life of David Hume pp. 292-294.
You may also be interested in...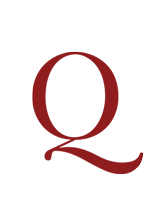 A PRELUDE TO L'ESPRIT DES LOIS MONTESQUIEU, Charles de Secondat.
Histoire véritable publiée d'après un nouveau manuscrit avec une introduction et des notes par L. de Bordes de Fortage.
Second edition of Montesquieu's philosophical, quasi-oriental tale, a prelude to his great work L'Esprit des lois. Written in the 1730s and again in 1754, and influenced by Lucian and the 18th-century vogue for oriental fiction, the Histoire véritable remained unpublished until 1892. This 1902 second edition is based on a manuscript written prior to that used for the first. The Histoire is a fabulous account of the numerous animal and human incarnations experienced by its narrator: as a little dog he is persecuted by his mistress, while as an ox he is worshipped by the Egyptians; as a human his soul occupies the bodies of a hangman, a cuckolded husband, an underfed poet, a courtier, a fop, a virtuous woman, a eunuch, an African chief, a king's fool, among many others. 'The different reincarnations are so many opportunities to expose human turpitude from the inside and to underscore, from the vantage point of a single conscience, retrospectively enlightened, the corruption and wickedness of men ... Montesquieu's originality is to create, based on conventional processes of narrative fiction at the time, a philosophical tale inducing meditation about the conditions of virtue and happiness ... The Histoire véritable would also raise, in the story's framework, questions to which L'Esprit des lois would try to respond: how to reconcile relativism and norms of universal justice, articulate uniformity and diversity, find constancy in change? To this degree, the work would be, as Alberto Postigliola put it, an "epistemological prelude" to its author's major work' (Carole Dornier in Dictionnaire Montesquieu).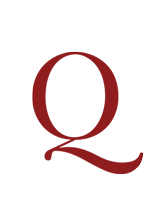 LORD CHANCELLOR'S LIVES FROM THE AGE OF THE FOUNDATION OF 'POLITICAL ECONOMY' BROUGHAM, Lord Henry.
Lives of men of letters and science who flourished in the time of George III … with portraits, engraved on steel.
First edition of the first volume (1845), later edition of the second volume (dated 1847, first published 1846) of Brougham's lives which includes Voltaire, Hume, Davy, Johnson, and Adam Smith to name a few stars in the firmament of the reign of George III, or, in Brougham's terms, the 'Augustan age of modern history'. He entitles it thus primarily because of the development of 'political science' during the period: 'it laid the foundations, and then reared the superstructure. The science of chemistry almost entirely, [and] of political economy entirely, were the growth of this remarkable era' (I, pp. vii-viii).