'THE INGENIOUS PERFORMANCE'
CAMPBELL, George.
A dissertation on miracles: containing an examination of the principles advanced by David Hume Esq; in an essay on miracles...
Edinburgh, for A. Kincaid & J. Bell, 1762.
8vo, pp. xii, 288, without the half-title with errata on the verso; a few marginal pencil markings and a single marginal annotation to p. 96, clean tear without loss to p.45, lightly toned, occasional foxing, a very good copy in contemporary calf, double gilt-ruled border, neatly rebacked, panelled spine with double-gilt rules and red morocco label; contemporary ownership inscription of Mich. Kerney to the title-page.
£850

Approximately:
US $1050
€960
Added to your basket:
A dissertation on miracles: containing an examination of the principles advanced by David Hume Esq; in an essay on miracles...
First edition. This dissertation, expanded from a sermon preached before the provincial synod in 1760 is called by Mossner 'the most elaborate of the eighteenth century and is further remarkable in that it drew comment from Hume himself' (p. 292). Through an intermediary, the Reverend Hugh Blair, Campbell received criticism of his as yet unpublished work from Hume: 'I have perused the ingenious performance, which you were so obliging as to put into my hands, with all the attention possible... But the fault lies not in the piece, which is certainly very acute; but in the subject. I know you will say, it lies in neither, but in myself alone. If that be so, I am sorry to say that I believe it is incurable... I could wish your friend had not denominated me an infidel writer, on account of ten or twelve pages which seems to him to have that tendency; while I have wrote so many volumes on history, literature and politics, trade, morals, which in that particular at least, are entirely inoffensive. Is a man to be called a drunkard because he has been fuddled once in his lifetime? Your friend... is certainly a very ingenious man, tho' a little too zealous for a philosopher...' (ibid).

The Dissertation was generally admired. 'The most original part is the argument that the highest anterior improbabilty of an alleged event is counterbalanced by slight direct evidence' (DNB).

Michael Kerney (1734-1814) was a scholar of Trinity College, Dublin, and sometime Archdeacon of Raphoe.

Chuo III, 64; Jessop, p. 113; see Mossner, The Life of David Hume pp. 292-294.
You may also be interested in...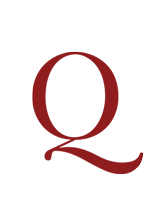 HUME, David.
Essais philosophiques sur l'entendement humain … Avec les quatre Philosophes du même Auteur. Traduit de l'Anglois. Tome premier [– second].
First edition in French of a selection of Hume's philosophical essays, translated by J.-B. Mérian and furnished with a preface by Jean Henri Samuel Formey, a correspondent of Voltaire and contributor to the Encyclopédie. The 'Four philosophers' are essays 6-9 of Essays moral and political, vol. II, 1742' (Jessop). Schneider followed up this publication with three more volumes, in 1759 and 1760, issued under the general title of Oeuvres philosophiques de Mr. D. Hume, thereby creating a five-volume collected works.
ENLIGHTENED MYSTICISM [SAINT-MARTIN, Louis-Claude de.]
Des erreurs et de la vérité, ou les hommes rappellés au principe universel de la science, par un ph... inc... Premiere [-seconde] partie.
Rare 1782 edition (first 1775) of the first major work of the mystic philosopher Saint-Martin (1743-1803), the 'philosophe inconnu' who rejected materialism and what he saw as the anti-spiritual tendency of the Enlightenment. While dismissed by Voltaire, his influence can be seen in the work of Maistre, Lamartine, and German Romantics like Franz von Baader. Des erreurs examines such questions as good and evil, free will, man's thought and senses, physical matter, human error, religion and worship, politics, human sociability, sovereigns and government, law, crime and punishment, mathematics, and language. The central themes to Saint-Martin's thought are man's philosophical fall from the spiritual into the concrete and the idea that error is the condition of our being, although this error can lead to insight. In his interesting discussion on language, he denies that the world's many tongues are simply the product of habit and convention, seeing them instead as deviations from the pure first language of man.