'THE INGENIOUS PERFORMANCE'
CAMPBELL, George.
A dissertation on miracles: containing an examination of the principles advanced by David Hume Esq; in an essay on miracles...
Edinburgh, for A. Kincaid & J. Bell, 1762.
8vo, pp. xii, 288, without the half-title with errata on the verso; a few marginal pencil markings and a single marginal annotation to p. 96, clean tear without loss to p.45, lightly toned, occasional foxing, a very good copy in contemporary calf, double gilt-ruled border, neatly rebacked, panelled spine with double-gilt rules and red morocco label; contemporary ownership inscription of Mich. Kerney to the title-page.
£850

Approximately:
US $1074
€954
Added to your basket:
A dissertation on miracles: containing an examination of the principles advanced by David Hume Esq; in an essay on miracles...
First edition. This dissertation, expanded from a sermon preached before the provincial synod in 1760 is called by Mossner 'the most elaborate of the eighteenth century and is further remarkable in that it drew comment from Hume himself' (p. 292). Through an intermediary, the Reverend Hugh Blair, Campbell received criticism of his as yet unpublished work from Hume: 'I have perused the ingenious performance, which you were so obliging as to put into my hands, with all the attention possible... But the fault lies not in the piece, which is certainly very acute; but in the subject. I know you will say, it lies in neither, but in myself alone. If that be so, I am sorry to say that I believe it is incurable... I could wish your friend had not denominated me an infidel writer, on account of ten or twelve pages which seems to him to have that tendency; while I have wrote so many volumes on history, literature and politics, trade, morals, which in that particular at least, are entirely inoffensive. Is a man to be called a drunkard because he has been fuddled once in his lifetime? Your friend... is certainly a very ingenious man, tho' a little too zealous for a philosopher...' (ibid).

The Dissertation was generally admired. 'The most original part is the argument that the highest anterior improbabilty of an alleged event is counterbalanced by slight direct evidence' (DNB).

Michael Kerney (1734-1814) was a scholar of Trinity College, Dublin, and sometime Archdeacon of Raphoe.

Chuo III, 64; Jessop, p. 113; see Mossner, The Life of David Hume pp. 292-294.
You may also be interested in...
GETTING INTO A STORM WITH STURM PAPPUS, Johannes.
Defensiones duae, quibus D. Ioannis Sturmii rectoris Antipappis duobus respondetur, Maiori, & Epitomico. De charitate, et condemnatione Christiana, secunda. De libro concordiae, et de confessione ecclesiae Argentinensis, tertia.
Rare first edition of Pappus's most important work in his pamphlet war with Johannes Sturm over the Lutheran Formula of Concord and its imposition in Strasburg. Pappus (1549-1610) studied in Tübingen and Basel before becoming professor of Hebrew and then of history at Strasburg. In 1578 he was appointed professor of theology and pastor of Strasburg minster. His advocacy for the Lutheran confession over the Tetrapolitan brought him into a long-running conflict with Johannes Sturm (1507-89), beginning with Sturm's 1578 Antipappus to which the Defensiones duae was Pappus's reply. The dispute ended in 1581 when Pappus succeeded as head of the church in Strasburg after the death of Johann Marbach and promptly suppressed the remnants of Reformed practice and enforced Lutheranism.
 
VD16 P327. Rare: Worldcat records only three copies in the UK and the US (Oxford, Harvard, Luther Seminary).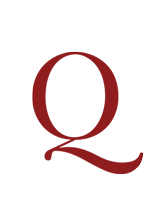 [LEWIS, Thomas].
English Presbyterian Eloquence: or, Dissenters Sayings ancient and modern. Collected from the Books and Sermons of the Presbyterians, &c. from the Reign of Queen Elizabeth to the present Time: wherein it appears, that the Presbyterians have constantly attempted to subvert the fundamental Articles of the Christian Faith; to abolish the Doctrine and Discipline of the Church of England establish'd by Law; to ruin the Characters of the Universities, the Convocation and the Episcopal Clergy; to asperse the Memory of his present Majesty's Royal Progenitors; and have been profess'd Enemies to Truth, common Sense, and good Manners, from the first Settlement in this Kingdom. With Remarks upon every Chapter. …
First edition of a vehement anti-Presbyterian tract. The text comprises extracts from the work of contemporary Dissenting writers and politicians followed by Lewis's own 'Remarks': 'What vile Punning and Jingle is here, what a clutter about Melting and Ramming, and Firing, and Dismounting? Figures of speech so low and Unscholarlike, that the Dignity of the Commons, I believe, was never so prostituted …'