circulation of money and the dynamics of supply and demandwith a complement of 14 tables of data
CAPPELLO, Pier Andrea (also CAPELLO).
Nuovo trattato del modo di regolare la moneta.
Venice, Lorenzo Baseggio, 1752.
4to, pp. [12], 152; 14 folding plates plus 1 folding leaf with a synoptic table of currencies; mild water staining to the lower gutters of the first two gatherings, but a fine, very attractive copy, uncut in the original carta rustica; upper hinge loose but holding; early ink library shelfmark to the front pastedown.
£5000

Approximately:
US $7028
€5720
Very scarce first edition. Cappello's work seeks to deduce the general principles regulating supply and demand by studying the relative circulation of gold and silver across twelve international markets. He offers the empirical basis of his study in fourteen tables which provide exhaustive details of his observations.

Cappello was a Venetian patrician who travelled to Spain, Germany and England on diplomatic missions on behalf of the Republic. Little is known about him, but one known detail is that of Galiani visiting him in 1751 and giving him a copy of his Della moneta, published the year before. Cappello's book played a considerable part in the mid-eighteenth century debates on coinage and the circulation of money, together with works such as Galiani's and those of other Italian writers including Broggia, Belloni (who praised the Nuovo trattato in the revised edition of his Dissertazione), Carli, Costantini, Fabbrini, Spinelli. Among them, Capello's peculiar strength lays more in the acquisition, selection and ordering of useful data then in any theoretical innovation. Among his proposals, as a measure for reducing the disorderly proliferation of coinages within the national market, is that, within the boundaries of a state, foreign currencies should be treated as goods for sale –and therefore purely subjected to market forces- rather than as units of account or as a medium of exchange.

Einaudi 860; Higgs 328; Kress Italian 281; Kress 5187; Goldsmiths' 8725; Melzi, II, 260; Cicogna 1544; not in Mattioli. COPAC lists 2 copies in the UK (UL and LSE), OCLC finds 3 copies in the US (Kress, Chicago, Northwestern).
You may also be interested in...
FIRST ILLUSTRATED CAESAR PUBLISHED IN ITALY CAESAR.
Caii Julii Caesaris invictissimi i[m]peratoris co[m]mentaria seculor[um] iniuria antea difficilia et valde mendosa. Nunc primum a viro docto expolita et optime recognita. Additus de novo apostillis. Una cu[m] figuris suis locis apte dispositis. Nec non regulata tabula ...
A handsome copy of the first illustrated edition of Caesar's Commentaries published in Italy, adorned with charming half-page woodcuts at the opening of the De bello Gallico and De bello civili and with smaller vignette cuts at the beginning of each book. Describing Caesar's campaigns in Gaul from 58 to 52 BC, the Gallic War, written in lucid, unrhetorical Latin, is unique as a contemporary account of a foreign war by a Roman general. While more overtly political, the Civil War, Caesar's account of his clashes with Pompey culminating in the battle of Pharsalus in 48 BC, is enlivened with touches of sardonic humour. This edition was edited by Lucas Panaetius 'Olchinensis', a scholar from Ulcinj, a town on the southern coast of Montenegro with close ties to Venice. Panaetius also edited works by Aristotle, Cicero, Plautus, Marsilio Ficino, and Girolamo Savonarola, which appeared in Venice in the 1510s and 1520s. The publisher of Panaetius's Caesar, Agostino Zani, illustrated the narrative with lively woodcuts reproduced from the landmark 1493 edition of Livy printed in Venice by Johannes Rubeus for Lucantonio Giunta – an interesting example of the recycling of illustrations among Venetian publishers of classical works at this time. The style of the woodcuts is what scholars now term the popular style of the 1490 Malermi Bible, characterised by lively, action-filled narrative scenes. Zani published another edition of Caesar, following the success of this one, in 1517.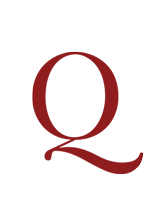 [FUOCO, Francesco]. DE WELZ, Giuseppe.
La Magia del credito svelata. Istituzione fondamentale di pubblica utilità da Giuseppe de Welz, offerta alla Sicilia ed agli altri stati d'Italia … Volume primo [– secondo].
First edition, presentation copy; the sheets were re-issued under the title Principii fondamentali di economia pubblica e di finanze in 1840 (see Kress Italian 1055).