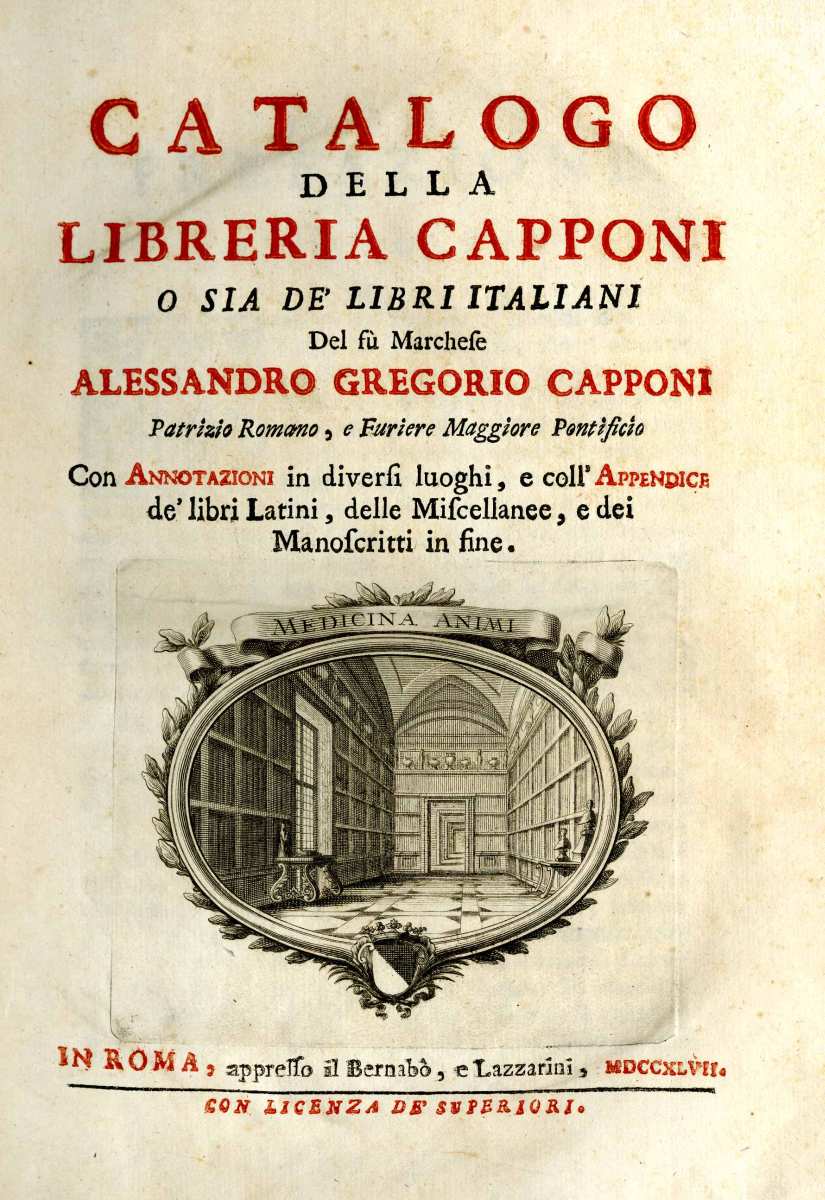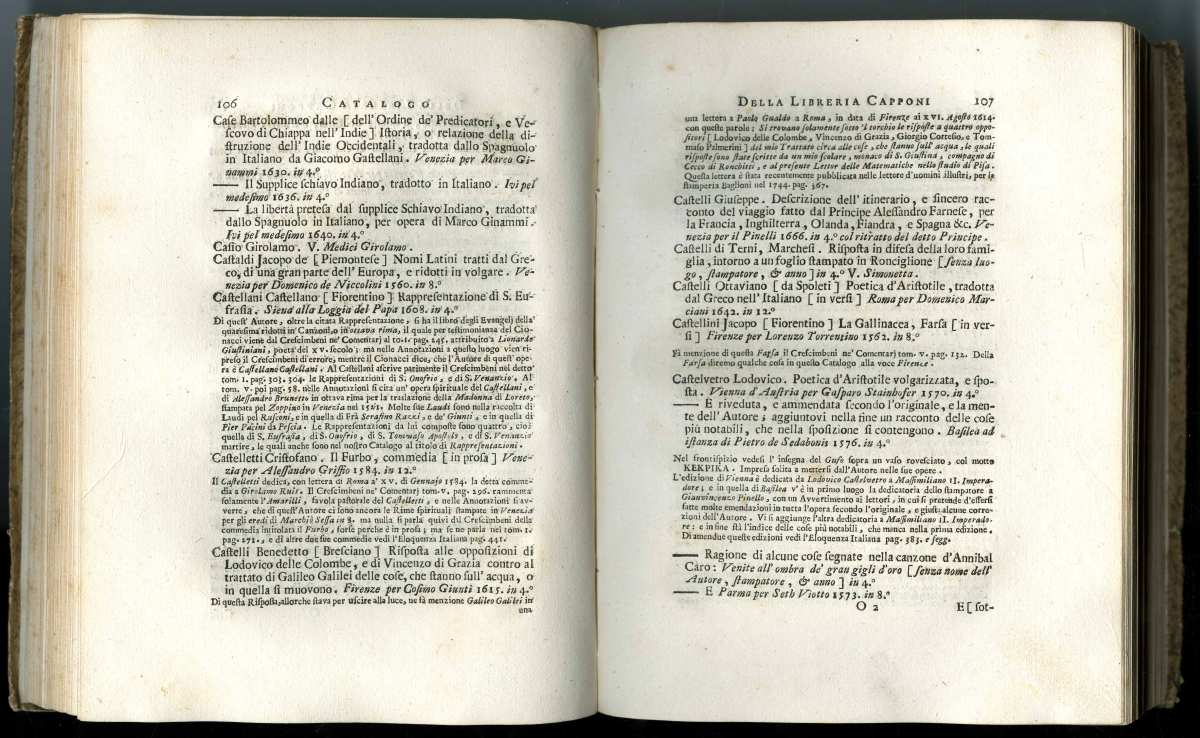 CAPPONI, Alessandro Gregorio, Marchese.
Catalogo della Libreria Capponi o sia de' Libri Italiani del su Marchese Alessandro Gregorio Capponi ... con Annotazioni in diversi luoghi, ed coll' Appendice de' Libri Latini, delle Miscellanee, e dei Manoscritti in fine.
Rome, Bernabò & Lazzarini, 1747
4to, pp. 488, title in red and black with an engraved vignette showing the library; a fine, fresh and large copy in the original boards, spine with orange label. Bookplate of Giuseppe Martini (1870-1944), bookseller and collector, who in the 1940s had the richest collection of Italian literature in private hands
£900

Approximately:
US $1264
€1027
First and only edition of the catalogue of this remarkable library assembled by Capponi (1683-1746) and containing over 5000 titles, mainly of early Italian literature. The catalogue was compiled by Alessandro Berti with bio-bibliographical notes by Domenico Giorgi. The collection now forms part of the Vatican Library by Capponi's bequest: it is still considered an important aid to the student of Italian literary history.

A fine copy with an interesting provenance. Giuseppe Martini started his business in his native Lucca, but emigrated shortly after to the US, settling in New York where he lived until 1921, he then returned to Europe setting up in Lugano in Switzerland, he died there in 1944. He is considered a giant amongst antiquarian booksellers and collectors.

Brunet, I, 1639; Pollard & Ehrman, pp. 264 and 349; Taylor, pp. 23, 105, 134, 228, 236; Ottino-Fumagalli 3566; Bogeng, III, pp. 21-22.
You may also be interested in...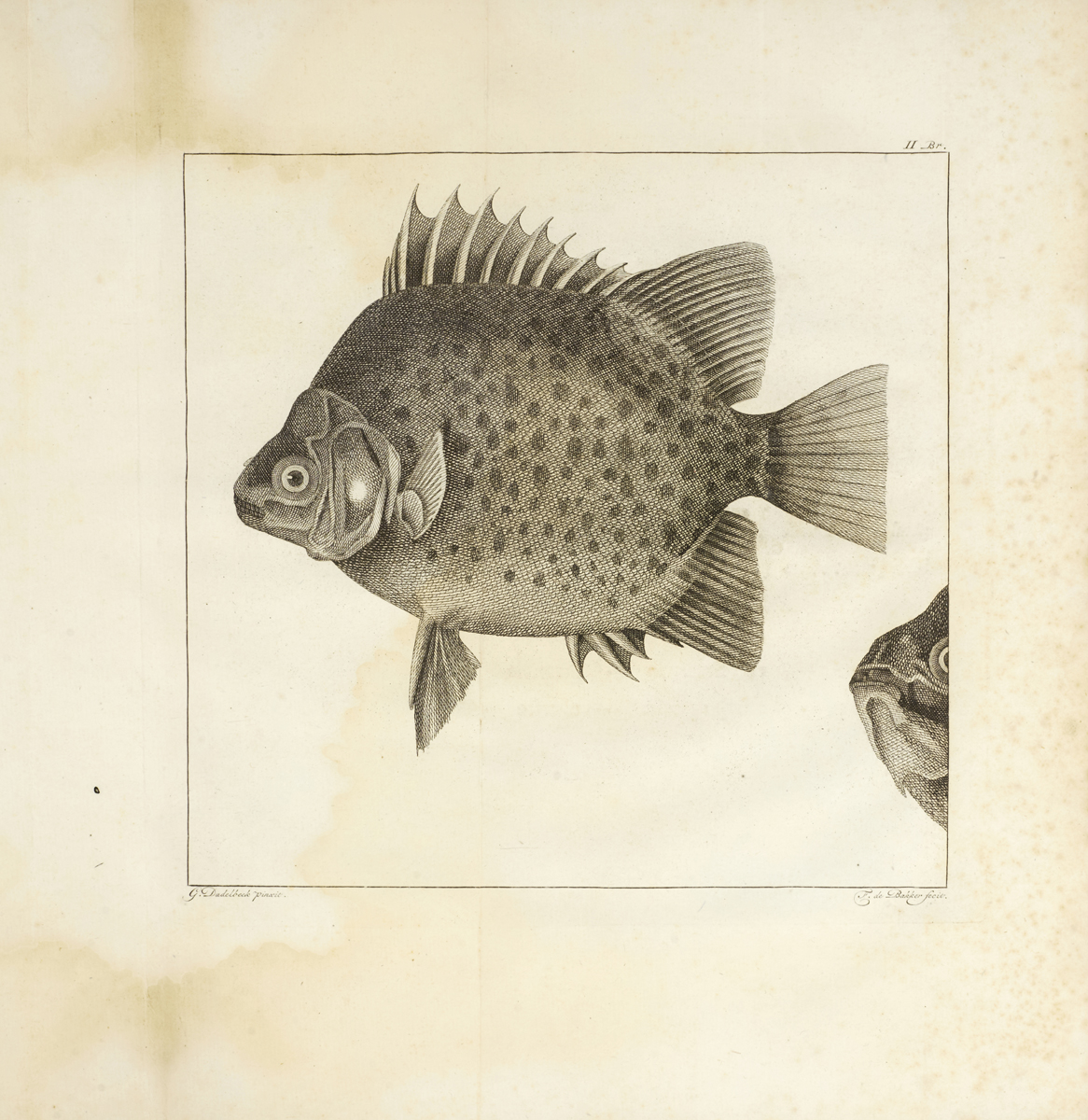 [SCHLOSSER, Johann Albert]. BODDAERT, Pieter.
Epistola ad virum celeberrimum Johannem Burmannum … De Chaetodonte Argo descripto atque accuratissima icone illustrato ex museo vir celeberrimi Joannis Alberti Schlosseri …
First and only edition of Boddaert's description of this Indo-West Pacific fish species found in the Schlosser natural history cabinet. This is the first monograph on this particular fish species. Boddaert substantially redescribes and for the first time illustrates the species. In his description he refers to the attempt by Linnaeus to describe this fish already in 1766 but dismisses that effort as misleading and confusing.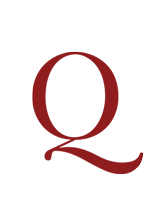 GEORGE III IN WAX [SOCIETY OF ARTISTS.]
A Catalogue of the Pictures, Sculptures, Models, Designs in Architecture, Drawings, Prints, &c. Exhibited by the Society of Artists of Great-Britain, at their New Room, near Exeter-Exchange, Strand. April the twenty-fifth, 1774, the fifteenth Year of exhibiting …
First edition. The Society of Artists emerged in 1760 as a loose association of artists, including Joshua Reynolds and Francis Hayman, who wanted greater control over exhibitions of their work than they experienced under William Shipley's Society of Arts (est. 1754). They held an alternative exhibition in London, May 1761, and in 1765 obtained a Royal Charter as the 'Incorporated Society of Artists of Great Britain'. Factionalism led ultimately to further divisive split and to the foundation of the Royal Academy in 1769, but the Society of Artists continued its schedule of exhibitions until 1791.