CARLILE, Richard.
The Life of Thomas Paine, written purposely to bind with his writings.
London, M. A. Carlile, 1820.
8vo, pp. xxxiv, [6, advertisements]; title and last page a little dusty; a very good, uncut copy in recent green cloth, spine lettered in gilt.
£250

Approximately:
US $309
€278
Added to your basket:
The Life of Thomas Paine, written purposely to bind with his writings.
First edition, written by Carlile (1790-1843) during his incarceration in Dorchester prison. 'His greatest contribution to the radical cause, and the most momentous, was his republishing of the writings of Tom Paine, which he did serially in the Weekly, individually as cheap pamphlets, and also as bound volumes. Carlile rapidly became the most successful popularizer of Paine since the 1790s, and followed this later with a biography, The Life of Thomas Paine (1820)' (ODNB).
You may also be interested in...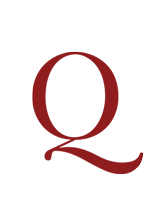 PATERSON, Noel Huntingdon.
A manual of the usages of the stock exchange and of the law affecting the same: with forms and precedents of pleadings.
First and only edition. A manual explaining and discussing the legal liabilities of stock brokers and jobbers. The author, Noel H. Paterson, was a lawyer specialized in the regulation and customs of the stock exchange. To lend his manual the benefit of further experience and credibility, he consulted his friend W.V. Charrington, a member of the exchange, for insider information. Following a three page index of the cases cited in the text, Paterson proceeds with a summary and discussion of the various laws and statutes affecting the Stock Exchange. On the subject of stock-jobbing, for instance, he explains 'the mere fact that a person contracting for the sale of stock or shares at a future day, has yet to buy them is not alone a ground for avoidance under the section, if a delivery is ultimately contemplated' (pp. 9).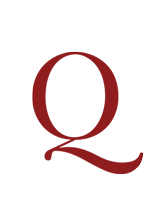 THE BLACK BOOK [WADE, John.]
The Black Book; or corruption unmasked! …
First edition of Wade's infamous Black Book, the 'bible' of the English Reform movement, 'a massive compendium of all the abuses, electoral, ecclesiastical, legal, which they sought to abolish. It was first published in 1820 and passed through edition after edition, continually augmented with new arguments, new reports of abuses and new statistics' until the influential edition of 1831, published on the eve of the Reform Bill. 'Its emphasis on the need to have practical as well as equitable representation lies at the root of parliamentary democracy' (PMM).