WITH AN AUTOGRAPH LETTER OFFERING A READING LIST ON MATHEMATICAL LOGIC
CARNAP, Rudolf.
Introduction to semantics.
Cambridge, Massachusetts, Harvard University Press, 1942.
8vo, pp. xii, 236; a very good copy, in the original blue cloth, spine lettered in gilt; spine extremities, edges and corners lightly worn; ownership inscription of R.P. Brady dated 10/10/1945 on front free end-paper; some pencil underlining and marginalia in Brady's hand. With an autograph letter signed by Carnap laid in, complete with addressed envelope.
£1250

Approximately:
US $1756
€1427
First edition. The letter inserted in this copy, dated February 26th 1947, is one leaf, penned and signed by Carnap, and addressed to R.P. Brady, a graduate student whose idea of a new introduction to Principia Mathematica Carnap finds 'very interesting'. In response to Brady's request, Carnap offers a reading list on mathematical logic with brief comments, adding Cramer's Mathematical methods in statistics as a final suggestion in the field of probability and statistics.
You may also be interested in...
SCOTT, Kathleen L., intro.
The Mirroure of the Worlde. MS Bodley 283 (England c. 1470-1480). The Physical Composition, Decoration and Illustration.
Contains a partial facsimile reproduction of a little-known manuscript (Bodleian Library, MS Bodley 283) containing illustrations by an outstanding pen artist associated with William Caxton in another manuscript. Kathleen Scott's extensive introduction, which discusses the physical characteristics of the book, its production in terms of contemporary English practice, and the Caxton Master's style, also records new discoveries concerning the Caxton Master himself and the two border illuminators who worked on the manuscript.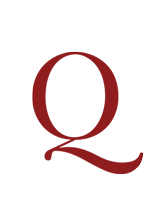 [SERGEANT, John].
Solid philosophy asserted, against the fancies of the ideists: or, the method of science further illustrated. With reflexions on Mr. Locke's essay concerning human understanding. By J. S.
First edition. The best-known work of the Roman Catholic philosopher and controversialist John Sergeant (1623–1707). 'The two philosophers to whom he is most opposed are Descartes and Locke, the "Ideists" whose distinction between ideas in the mind and external reality he saw as sowing the seeds for an incurable scepticism which he strongly attacked, but less clearly refuted. Locke is the main subject of his assault, no doubt because by this stage in the late 1690s it was Locke's philosophy which was the centre of attention. In place of the strongly repudiated "Way of Ideas" Sergeant attempts to set a philosophy of "Notions", a concept which some have seen, though on the basis of little evidence, as influencing Berkeley. Ideas Sergeant rejects because they close us off from the world of things – "Solid Philosophy" … Sergeant is a curious figure in the history of late seventeenth- and early eighteenth-century philosophy, combining his scholastic roots with glimpses of the modern world into an unstable synthesis of Catholic theology (albeit unorthodox), scholastic philosophy and elements of Lockean epistemology, the latter appearing to be a source on which he drew (as Locke noted) despite his overt rejection of much of its content' (Dictionary of seventeenth-century British philosophers, p. 724).