PRESENTATION COPIES
'CARROLL, Lewis' [i.e. Charles Lutwidge DODGSON].
Sylvie and Bruno … London, Macmillan and Co. 1889. [With:] Sylvie and Bruno concluded … London, Macmillan and Co. 1893.
London, Macmillan and Co. 1880-1893.
2 vols., 8vo., pp. xxiii, [1 (blank)], 400, [4 (publisher's advertisements and blank)]; and pp. xxxi, [1 (blank)], 423, [7 (1 blank, 1 leaf lettered 'TURN OVER', and publisher's advertisements)]; wood-engraved frontispiece and 46 illustrations in the text in each volume after drawings by Harry Furniss; very good copies in the original red cloth, lettered and ruled in gilt, upper and lower boards with central gilt vignettes of Sylvie and Bruno respectively and, in Sylvie and Bruno concluded, of the Professor and the Chancellor; black endpapers (slight cracking to hinges), all edges gilt.
£2750

Approximately:
US $3608
€3075
First editions, presentation copies inscribed 'Lizzie Wilcox from her affte Cousin the Author / Dec. 12. 1889' and 'Lizzie Wilcox, from her affectionate Cousin the Author / Dec. 27, 1893' (two days before publication), a fine association:

Lewis Carroll composed 'Jabberwocky' (Through the Looking Glass, pp. 21-4) 'while staying with his cousins, the Misses Wilcox, at Whitburn, near Sunderland. To while away an evening the whole party sat down to a game of verse-making, and "Jabberwocky" was his contribution.' (Stuart Dodgson Collingwood, The Life and Letters of Lewis Carroll, p. 143n.)

The Preface to Sylvie and Bruno reminds the reader that two chapters reprint 'a little fairy-tale which I wrote in the year 1867, at the request of the late Mrs Gatty, for "Aunt Judy's Magazine" .… It was in 1874, I believe, that the idea first occurred to me of making it the nucleus of a longer story. As the years went on, I jotted down, at odd moments, all sorts of odd ideas, and fragments of dialogue …. I am telling you all this … because I really believe that some of my readers will be interested in these details of the "genesis" of a book, which looks so simple and straight-forward.' Also in the Preface Carroll praises Furniss for his '(to my mind) wonderful pictures.'

Williams, Madan, Green and Crutch 217 and 250.
You may also be interested in...
SIR RICHARD STEELE SAMMELBAND STEELE, Richard.
[Eight works by and relating to him].
A splendid collection of pamphlets by and relating to Sir Richard Steele (1672-1729), army officer, playwright, theatre manager, essayist, editor of the Tatler, Spectator and Guardian, Whig MP and propagandist, covering many facets of his diverse career. This volume belonged to Sir Thomas Clarke, a protegé of the first earl of Macclesfield, who left his library and fortune to the family.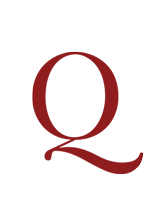 THE RATES OF MERCHANDISE,
That is to say, the Subsidy of Tonnage, Subsidy of Poundage, and the Subsidy of Woollen Clothes or Old-Drapery, as they are rated and agreed on by the Commons House of Parliament …
Printed descriptions of the import duties on wine and merchandise appeared in England as early as 1545. This later edition is one of the first editions after the lifetime of Charles I, who levied the duties without the authority of parliament. Printed at the instigation of the House of Commons, it was intended to be issued with Public General Acts of 1660 12 Cha.II.c.4. and was also issued as part of An exact Collection of all such Acts (1660). Hundreds of goods and their taxes are listed alphabetically and give a good survey of the English foreign trade.