PRESENTATION COPIES
'CARROLL, Lewis' [i.e. Charles Lutwidge DODGSON].
Sylvie and Bruno … London, Macmillan and Co. 1889. [With:] Sylvie and Bruno concluded … London, Macmillan and Co. 1893.
London, Macmillan and Co. 1880-1893.
2 vols., 8vo., pp. xxiii, [1 (blank)], 400, [4 (publisher's advertisements and blank)]; and pp. xxxi, [1 (blank)], 423, [7 (1 blank, 1 leaf lettered 'TURN OVER', and publisher's advertisements)]; wood-engraved frontispiece and 46 illustrations in the text in each volume after drawings by Harry Furniss; very good copies in the original red cloth, lettered and ruled in gilt, upper and lower boards with central gilt vignettes of Sylvie and Bruno respectively and, in Sylvie and Bruno concluded, of the Professor and the Chancellor; black endpapers (slight cracking to hinges), all edges gilt.
£2750

Approximately:
US $3424
€3086
Added to your basket:
Sylvie and Bruno … London, Macmillan and Co. 1889. [With:] Sylvie and Bruno concluded … London, Macmillan and Co. 1893.
First editions, presentation copies inscribed 'Lizzie Wilcox from her affte Cousin the Author / Dec. 12. 1889' and 'Lizzie Wilcox, from her affectionate Cousin the Author / Dec. 27, 1893' (two days before publication), a fine association:

Lewis Carroll composed 'Jabberwocky' (Through the Looking Glass, pp. 21-4) 'while staying with his cousins, the Misses Wilcox, at Whitburn, near Sunderland. To while away an evening the whole party sat down to a game of verse-making, and "Jabberwocky" was his contribution.' (Stuart Dodgson Collingwood, The Life and Letters of Lewis Carroll, p. 143n.)

The Preface to Sylvie and Bruno reminds the reader that two chapters reprint 'a little fairy-tale which I wrote in the year 1867, at the request of the late Mrs Gatty, for "Aunt Judy's Magazine" .… It was in 1874, I believe, that the idea first occurred to me of making it the nucleus of a longer story. As the years went on, I jotted down, at odd moments, all sorts of odd ideas, and fragments of dialogue …. I am telling you all this … because I really believe that some of my readers will be interested in these details of the "genesis" of a book, which looks so simple and straight-forward.' Also in the Preface Carroll praises Furniss for his '(to my mind) wonderful pictures.'

Williams, Madan, Green and Crutch 217 and 250.
You may also be interested in...
'THE FINEST AND MOST COMPLETE ATLAS OF PORTRAITS OF BRITISH AVIFAUNA … EVER PUBLISHED' (WOOD) MEŸER, Henry Leonard.
Coloured Illustrations of British Birds, and Their Eggs.
Second octavo edition. Meÿer's British Birds is, '[w]ith the possible exception of Lord Lilford's Birds, [which was published some fifty years later] […] the finest and most complete atlas of portraits of British avifauna (with their eggs) ever published' (Wood). Meÿer was a British artist of Dutch extraction aiming to represent birds in a natural, life-like manner. His characteristically wonderfully detailed, accurate and attractive plates resulted from a collaboration of the Meÿer family, headed by Meÿer's wife, 'an accomplished artist, [who] not only executed such drawings as were not made by her husband, but drew many of the plates upon the stones' (Mullens and Swann, p. 399), with colouring done by their children. Mrs Meÿer is known to have visited the gardens of the Zoological Society to study birds, while the eggs were collected by the family or sent by friends.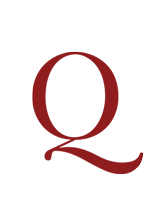 STRAPAROLA, Giovanfrancesco.
Le Piacevoli Notti di messer Giovanfrancesco Straparola da Caravaggio.
An early edition of both volumes of Straparola's Facetious Nights.