PRESENTATION COPIES
'CARROLL, Lewis' [i.e. Charles Lutwidge DODGSON].
Sylvie and Bruno … London, Macmillan and Co. 1889. [With:] Sylvie and Bruno concluded … London, Macmillan and Co. 1893.
London, Macmillan and Co. 1880-1893.
2 vols., 8vo., pp. xxiii, [1 (blank)], 400, [4 (publisher's advertisements and blank)]; and pp. xxxi, [1 (blank)], 423, [7 (1 blank, 1 leaf lettered 'TURN OVER', and publisher's advertisements)]; wood-engraved frontispiece and 46 illustrations in the text in each volume after drawings by Harry Furniss; very good copies in the original red cloth, lettered and ruled in gilt, upper and lower boards with central gilt vignettes of Sylvie and Bruno respectively and, in Sylvie and Bruno concluded, of the Professor and the Chancellor; black endpapers (slight cracking to hinges), all edges gilt.
£2750

Approximately:
US $3333
€3002
Added to your basket:
Sylvie and Bruno … London, Macmillan and Co. 1889. [With:] Sylvie and Bruno concluded … London, Macmillan and Co. 1893.
First editions, presentation copies inscribed 'Lizzie Wilcox from her affte Cousin the Author / Dec. 12. 1889' and 'Lizzie Wilcox, from her affectionate Cousin the Author / Dec. 27, 1893' (two days before publication), a fine association:

Lewis Carroll composed 'Jabberwocky' (Through the Looking Glass, pp. 21-4) 'while staying with his cousins, the Misses Wilcox, at Whitburn, near Sunderland. To while away an evening the whole party sat down to a game of verse-making, and "Jabberwocky" was his contribution.' (Stuart Dodgson Collingwood, The Life and Letters of Lewis Carroll, p. 143n.)

The Preface to Sylvie and Bruno reminds the reader that two chapters reprint 'a little fairy-tale which I wrote in the year 1867, at the request of the late Mrs Gatty, for "Aunt Judy's Magazine" .… It was in 1874, I believe, that the idea first occurred to me of making it the nucleus of a longer story. As the years went on, I jotted down, at odd moments, all sorts of odd ideas, and fragments of dialogue …. I am telling you all this … because I really believe that some of my readers will be interested in these details of the "genesis" of a book, which looks so simple and straight-forward.' Also in the Preface Carroll praises Furniss for his '(to my mind) wonderful pictures.'

Williams, Madan, Green and Crutch 217 and 250.
You may also be interested in...
LEIBNIZ, Gottfried Wilhelm.
Oeuvres philosophiques latines & françoises de feu. Tirées de ses manuscrits qui se conservent dans la bibliotheque royale a Hanovre et publiées par Mr. Rud. Eric Raspe. Avec une Préface de Mr. Kaestner.
First edition of Leibniz' fundamental Nouveaux essais sur l'entendement humain, here published as part of the first collected edition of his philosophical works in French and Latin. The Nouveaux essais take up 496 of the 540 pages and offers one of the most important refutations of Locke's Essay on Human Understanding: a defence of the existence of non-material substance (see N. Jolley, Leibniz and Locke), and a refutation of the conventional nature ('il y a quelque chose de naturel dans l'origine des mots', p. 241).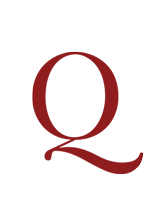 AMERICA'S ROLE IN WORLD BALANCE OF POWERA RARE EXAMPLE WITH UNIFORM VARIANTS [SAINTARD, Pierre-Louis de].
Roman politique sur l'état présent des affaires de l'Amérique, ou Lettres de M***. à M***. Sur les moyens d'établir une paix solide & durable dans les colonies, & la liberté générale du commerce extérieur.
Rare first edition of Saintard's influential work on the international balance of power, in which he considers the consequences of the presence of European colonial powers in North America. The text is presented as a series of letters dated from July to September 1756, on the eve of the Seven Years' War, and seeks to find a balance of power among the colonizing nations which would eliminate war and encourage commerce. To preserve peace in Europe, Saintard advocates the avoidance of conflict in the French and British colonies and freedom of the seas.