CARROLL, Lewis [i.e. Charles Lutwidge DODGSON].
Symbolic Logic. Part I. Elementary [all published].
London & New York, Macmillan & Co., 1896.
Small 8vo, pp. xxxi, [1] blank, 188, [1] blank, [3] advertisements; a nice, clean copy in the original publisher's brown cloth, extremities a trifle rubbed, 'Common Room' in manuscript to the front pastedown, 'presentation copy' embossed in blind to the title.
£1650

Approximately:
US $2333
€1890
First edition. 'The first part of Symbolic Logic… is a serious attempt to popularize Formal logic and accuracy of thought, largely by the use of diagrams… The novelty of method and fame of the author secured a considerable vogue for this book. Dodgson attached special value to this book, if, as he hoped, it would lead to clearer judgements in people who thought at all' (Williams et al.).

'Once master the machinery of Symbolic Logic, and you have a mental occupation always at hand, of absorbing interest, and one that will be of real use to you in any subject you may take up' (p. xiii).

'Dodgson was attracted by the contemporary interest in the diagrammatization of the logic of classes, and he had read and appreciated Venn's seminal contributions. In fact he modified Venn diagrams by making their boundaries linear and by introducing coloured counters that could be moved around to signify class contents – a very simple and effective device' (DSB).

Church, p. 19 (4th edition); Risse II, 136; Williams, Madan, Green & Crutch 270.
You may also be interested in...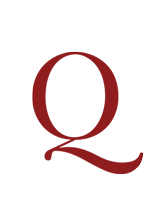 [MANDEVILLE, Bernard].
The Fable of the Bees: or, private Vices, publick Benefits. With an Essay on Charity and Charity-Schools. And a Search into the Nature of Society. The third Edition. To which is added a Vindication of the Book from the Aspersions contain'd in a Presentment of the Grand-Jury of Middlesex, and an abusive Letter to Lord C.
Third edition (according to the publisher's reckoning), and the last lifetime edition to add new material. The poem that forms the core of this book was first published in 1705 under the title The Grumbling Hive: or Knaves Turn'd Honest. It was reprinted twice in 1714 as The Fable of the Bees [Part I] with a prose 'Enquiry into the Origin of Moral Virtue' and twenty short prose discourses entitled 'Remarks'. In 1723 a 'second' edition was published, with 'Remarks' enlarged and two new essays, 'On Charity and Charity Schools' and 'A Search into the Nature of Society'. The 1723 edition attracted much controversy; in response Mandeville wrote a 'Vindication', included for the first time here. This 'third' edition also has some stylistic changes, and an expanded preface. Apart from one 12mo. (1729), subsequent lifetime editions (1725, 1728, 1732) are paginary reprints of this one with minor revision.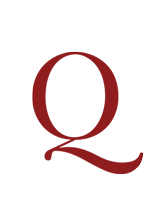 WYCHERLEY, William.
Miscellany Poems: As Satyrs, Epistles, Love-Verses, Songs, Sonnets, &c ...
First edition of a substantial collection of previously unpublished poems, edited from Wycherley's manuscripts in a last-ditch attempt to relieve him from debt. 'It was badly misjudged. Poems on a womans's "Fair Back-Side" and on another's "Fine Breasts" were entirely at odds with the new, chaster sensibility' (Oxford DNB). To make matters worse, Wycherley's Preface showered abuse on his critics, though it received appreciation from at least one contemporary reader, who has annototed the first page here: 'A very fine (but somewhat too Prolix) Satyr upon resolved Criticks and Wou'd-be-Wits', and marked several passages.