CARROLL, Lewis [i.e. Charles Lutwidge DODGSON].
Symbolic Logic. Part I. Elementary [all published].
London & New York, Macmillan & Co., 1896.
Small 8vo, pp. xxxi, [1] blank, 188, [1] blank, [3] advertisements; a nice, clean copy in the original publisher's brown cloth, extremities a trifle rubbed, 'Common Room' in manuscript to the front pastedown, 'presentation copy' embossed in blind to the title.
£1650

Approximately:
US $2146
€1908
Added to your basket:
Symbolic Logic. Part I. Elementary [all published].
First edition. 'The first part of Symbolic Logic… is a serious attempt to popularize Formal logic and accuracy of thought, largely by the use of diagrams… The novelty of method and fame of the author secured a considerable vogue for this book. Dodgson attached special value to this book, if, as he hoped, it would lead to clearer judgements in people who thought at all' (Williams et al.).

'Once master the machinery of Symbolic Logic, and you have a mental occupation always at hand, of absorbing interest, and one that will be of real use to you in any subject you may take up' (p. xiii).

'Dodgson was attracted by the contemporary interest in the diagrammatization of the logic of classes, and he had read and appreciated Venn's seminal contributions. In fact he modified Venn diagrams by making their boundaries linear and by introducing coloured counters that could be moved around to signify class contents – a very simple and effective device' (DSB).

Church, p. 19 (4th edition); Risse II, 136; Williams, Madan, Green & Crutch 270.
You may also be interested in...
BELLIN, Jacques Nicolas.
Essai géographique sur les Isles Britanniques.
First edition. A description of the British Isles by the first chief hydrographic engineer of the Dépôt des cartes, plans et journaux du Ministère de la Marine. Alongside the geographical depiction of Great Britain, Bellin includes a guide to navigating its coasts and a treatise on the making of charts, with references to other cartographers and their work. The author, who held his post at the Dépôt for over fifty years, was a contributor to the Encyclopédie, admired as a philosophe, and a member of the Royal Society. His most celebrated works were the Neptune françois (1753) and the Hydrographie française (2 vols, 1756–1765).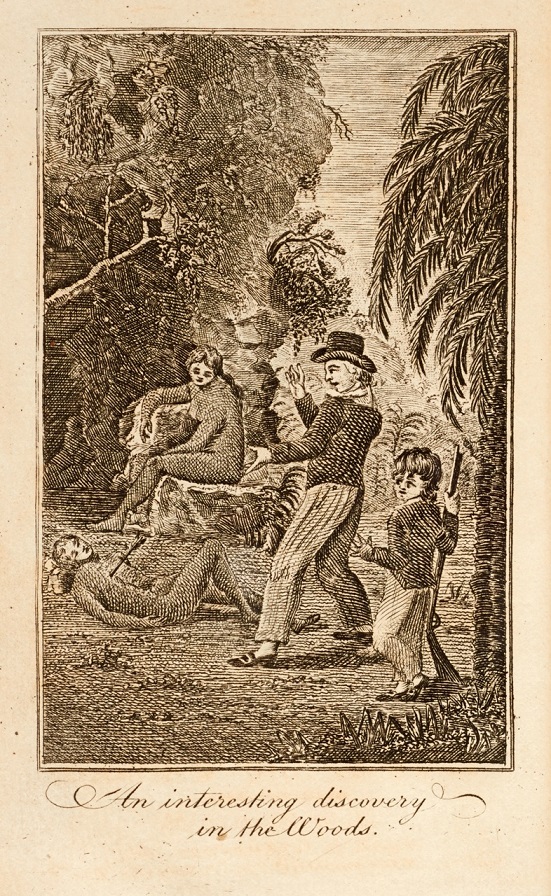 'A WELL-WRITTEN ACCOUNT OF THIS VERY SINGULAR COLONY' OR 'A SERIES OF ACTS OF FABRICATION, INT BARRINGTON, George.
A Voyage to Botany Bay with a Description of the Country, Manners, Customs, Religion, &c. of the Natives by the Celebrated George Barrington. To which is Added his Life and Trial.
First and only combined edition, second issue. George Barrington was a 'genteel young Irishman known for his sartorial elegance, his command of the etiquette of romantic sensibility, and for his prowess at picking pockets' (Garvey p. 2). Born George Waldron in 1758 in County Kildare, Ireland, he left school 'following a violent quarrel in 1771 [when] he stabbed a schoolmate with a penknife and then absconded after a severe flogging, having stolen money and his headmaster's gold hunter watch' (ODNB). The young Waldron then joined a troupe of travelling players under the management of one John Price, who coached him as both an actor and a thief. It was at this point that the name 'Barrington' was chosen to connote an aristocratic and theatrical heritage. Shortly, the fascinating contrast between Barrington's charming demeanour and criminal activities drew the attention of the press and the public and, under the sobriquet the 'Prince of Pickpockets', he became a household name in Ireland and England. Numerous attempts were made to arrest and convict him but Barrington continually evaded punishment, safeguarded by his charisma and convincing protestations of innocence, and his exploits became legendary. However, in 1790 Barrington was finally arrested for the attempted theft of one Henry Hare Townsend's gold watch and chain, and sentenced to seven years' transportation.