'DODGSON'S EARLIEST LITERARY EFFORTS'
CARROLL, Lewis [i.e. Charles Lutwidge DODGSON].
Useful and Instructive Poetry. With an Introduction by Derek Hudson.
London, Butler & Tanner Ltd for Geffrey Bles, 1954.
8vo, pp. 45, [1 (blank)], [2 blank leaves]; facsimile frontispiece and 7 facsimile plates, one with illustrations recto-and-verso; original parchment-covered boards, upper board lettered in red and green and with a gilt design after Carroll, spine lettered in red and green, original cellophane dustwrapper with paper flap; very lightly marked on upper board, dustwrapper chipped and torn with small losses, otherwise a very good copy.
£100

Approximately:
US $130
€110
Added to your basket:
Useful and Instructive Poetry. With an Introduction by Derek Hudson.
First edition. Useful and Instructive Poetry was Lewis Carroll's first book, composed in 1845 (when its author was thirteen) and written out for his siblings Wilfred Longley Dodgson and Louisa Fletcher Dodgson. It was the first in a series of family magazines and was inspired in part by W.M. Praed's Etonian (Windsor and London, 1820-1821), although Carroll's identity as writer already manifests itself in the poems and watercolours and pencil sketches which illustrate the manuscript, some of which are reproduced here.

As M.N. Cohen comments, Useful and Instructive Poetry 'shows a sophisticated wit for a thirteen-year-old and an impressive range of literary allusion and influence: the humorist poet W.M. Praed, Shakespeare, Blake, the Romantic poets, Izaak Walton, Tennyson. We see the influence of his religious upbringing and recognize the seeds of a later harvest – "The Mouse's Tail", the cook and her stew, some of the words that Humpty Dumpty will utter, intimations of "Phantasmagoria" and The Hunting of the Snark. Young Charles clearly took pleasure in playing with words, even in coining a few, and delighted in parody and humor [...] The self-confidence throughout suggests an exceptional young man in the making. Perhaps most remarkable is the tone, how he treats serious subjects without offending. The verses bear serious titles ("Punctuality", "Charity", "Rules and Regulations"), but what he does with these virtuous subjects often surprises. In one after another, he dispatches conventional and ponderous Victorian concerns with a fresh and light stroke, with banter, irreverently but endearingly spoofing solemn rubrics' (Lewis Carroll. A Biography (London: 1995), p. 13).

Williams, Madan, Green, and Crutch 316.


You may also be interested in...
A BRIGHT COPY OF GRIFFIS' ACCOUNT OF KOREA IN THE ORIGINAL CLOTH GRIFFIS, William Elliot.
Corea the Hermit Nation.
First British edition. The American orientalist, minister and writer Griffis (1843-1928) was educated at Rutgers University and travelled to Japan in 1870, in the early years of the Meiji period, when Japan was beginning to engage with the West. After four years teaching in Japan, Griffis returned to the United States and studied at New Brunswick Theological Seminary in order to become a minister. He then embarked on a fifty-year career of lecturing, writing and teaching, becoming one of the greatest American experts on Japan, the author of many books on the country and its culture and history, and the leading interpreter of America to Japan. From his earliest days in Japan, while living at Fukui in 1871, Griffis had come into contact with Koreans and Korean culture, and, whilst usually a strong supporter of Japan, he was an advocate of Korea's policies and positions in its political disputes with Japan.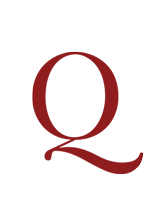 DEGUERLE, Jean Nicolas Marie.
Les amours.
An apparently unrecorded collection of verses inspired by the Augustan poets by the French poet, translator, and educator Jean Nicolas Marie Deguerle (1766 – 1824).