FIRST RUSSIAN CASANOVA
CASANOVA, Giacomo.
Kazanova. Memuary [Casanova. Memoirs] …
St Petersburg, V. I. Gubinsky, 1887.
8vo, pp. [ii], 373, [1]; some light browning, but a good copy in old half cloth.
£1750 + VAT

Approximately:
US $2124
€2070
Added to your basket:
Kazanova. Memuary [Casanova. Memoirs] …
Very rare first edition in Russian of Casanova's famous Histoire de ma vie, published as part of Vladimir Chuiko's series 'European Writers and Thinkers'. The anonymous translation, made presumably from the German version published in the 1820s, or the French back-translation which followed it, is naturally selective, but it does include the account of Casanova's visit to Russia in 1781 and his meeting with Catherine the Great in St Petersburg. (It was these unreliable versions which also served as the basis for the first English translation, by Arthur Machen, in 1894. The complete original French text was not published until 1960–2.)

OCLC records copies at Illinois and National Library of Poland only.
You may also be interested in...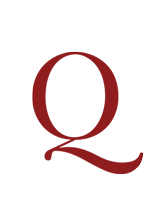 IN THE ORIGINAL WRAPPERS BERLIOZ, Hector.
Mémoires . . . comprenant ses voyages en Italie, en Allemagne, en Russie et en Angleterre 1803–1865. Avec un beau portrait de l'auteur.
First edition, a fine copy in entirely original condition in the original wrappers. Berlioz's colourful autobiography reads like a work of literature and remains the principle source for his life. This posthumous first edition of the Mémoires was preceded by excerpts which were serialised in Le Monde Illustré in 1859, and by a small pre-publication printing for distribution among Berlioz's friends in 1865.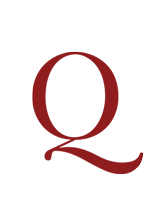 TOLSTOY, Lev Nikolaevich.
Posmertnyia zapiski startsa Fedora Kuz'micha umershago 20-go ianvaria 1864 goda v Sibiri, bliz goroda Tomsk, na zaimke kuptsa Khromova. [Posthumous notes of the old man Fedor Kuz'mich, who died on 20 January 1864 in Siberia, near the town of Tomsk, at the 'zaimka' of the merchant Khromov.]
First edition, very rare, of an unfinished story, begun in 1905, exploring the popular legend that Tsar Alexander I had staged his own death in 1825 and had gone into hiding as the hermit Fedor Kuz'mich. Kuz'mich, St Fedor of Tomsk in the Russian Church, was sent to Siberia as a vagrant, where he lived a life of spiritual isolation under the protection of the merchant Semen Khromov. Rumours abounded even during Kuz'mich's lifetime – mysterious letters in code, visits from important noblemen – but the jury is still out.