'VERY MODISH AMONG THE NOBILITY'
CASOTTI, [Laurentio].
A New Method of teaching the Italian Tongue to Ladies and Gentlemen. Wherein all the Difficulties are explain'd, in such a Manner, that every one, by it, may attain the Italian Tongue to Perfection, with a marvellous Facility, and in a very short Time …
London: Printed by E. Everingham at the Author's Expences, and sold by James Round … and by Joseph Archez … and by the Bookseller in St James's Street … 1709.
8vo., pp. [2], iv, [2], 102; slightly browned, marginal wormtrack at the end, touching a few words; several lines scratched out on p. 69, perhaps where the content ('Expressions of Kindness') was deemed inappropriate; else a very good copy in contemporary panelled calf, rubbed, joints cracked; ownership inscription of Edw. Chamberlayne.
£1500

Approximately:
US $1964
€1707
First and only edition, very rare, the only publication by Casotti, 'Italian Minister, and Professor', dedicated to Henry Petty, Baron Shelburne, (1675-1751) but printed at the author's expense.

A pronunciation guide and simplified grammar is followed by Familiar Words and Phrases (pp. 63-72), fifteen Dialogues (pp. 72-97) and twelve 'pleasant and facetious stories' (pp. 98-102). The Dialogues includes one between and Italian gentleman and an English coachman ('Will you take Eighteen Pence? / Indeed I cannot. 'Tis not enough.'); one on how to enquire about news ('There's talk of a Siege. They speak that the Duke of Marlborough has beaten the French Army'); one between two English girls learning Italian ('Is not the Italian tongue very fine? … / 'Tis very Modish among the Nobility / All the Ladies, in this time learn Italian'; and one between two English travellers, discussing Rome and Venice. A gentleman in one dialogue is studying with Casotti – 'a good Master, a very able Man in his Profession'; and Casotti appears himself in another, discussing the merits of England and her Queen with a pupil.

Henry Petty, son of Sir William Petty, and later first Earl of Shelburne, was apparently a former pupil of Casotti, of whom we can find only scattered record. In 1711 he was advertising in The Spectator for a five-o'clock Sunday service in Italian conducted by him in the Oxenden Chapel near Haymarket. If the New Method proved successful (it clearly did not), Casotti promised here 'another Piece of my Labours' (unspecified) and 'after that a Great Dictionary in two Parts'. Neither were published.

ESTC list two copies only: BL and Christ Church Oxford.

Alston XII, Italian 36.
You may also be interested in...
PRINTED FOR THE CHANNEL ISLANDS AND THE SAVOY [BOOK OF COMMON PRAYER.]
La Liturgie. C'est a dire, le formulaire des Prieres publiques, de l'Administrations des Sacreman; at des autre Ceremonies … avec le Pseautier, ou les Pseaumes de David …
First edition of this translation, printed for the use of 'toutes les Eglisses Paroissiales & dans les Chapelles de Isles de Jersey, Guernsey, & autres Isles adjacentes', as well as for the French congregation at the Savoy in London.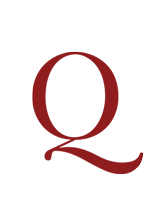 JOURNEY TO EMMAUS (A).
A sacred Dialogue ...
First edition, dedicated to Frederick, Prince of Wales, as Chancellor of Trinity College. This is the story from the Gospel of Luke that tells how, after the Resurrection, Jesus appeared two of his followers who were walking from Jerusalem to Emmaus. It takes the form of a dialogue between Cleopas and Matthias, lamenting ('Like Sheep when scatter'd o'er some dreary plain, / Their folds laid desolate, their Shepherd slain, / To the wide World poor helpless We are left, / Of Friends, of all that's dear bereft ...'). They encounter Emanuel, who asks 'Why walk ye thus disconsolate', but they do not recognise Him. ('O fools, O Slow of heart to understand'). Nonetheless they beg him to eat with them: 'Emanuel thus by kind Entreaties prest / The cottage enters: When their mighty Guest, / Yet unreveal'd, they at their humble Board / Had plac'd, in breaking Bread they knew their Lord; / And as they kneel'd, all trembling with Delight, / Worship to pay, He vanish'd from their Sight'.