'VERY MODISH AMONG THE NOBILITY'
CASOTTI, [Laurentio].
A New Method of teaching the Italian Tongue to Ladies and Gentlemen. Wherein all the Difficulties are explain'd, in such a Manner, that every one, by it, may attain the Italian Tongue to Perfection, with a marvellous Facility, and in a very short Time …
London: Printed by E. Everingham at the Author's Expences, and sold by James Round … and by Joseph Archez … and by the Bookseller in St James's Street … 1709.
8vo., pp. [2], iv, [2], 102; slightly browned, marginal wormtrack at the end, touching a few words; several lines scratched out on p. 69, perhaps where the content ('Expressions of Kindness') was deemed inappropriate; else a very good copy in contemporary panelled calf, rubbed, joints cracked; ownership inscription of Edw. Chamberlayne.
£1500

Approximately:
US $1968
€1677
First and only edition, very rare, the only publication by Casotti, 'Italian Minister, and Professor', dedicated to Henry Petty, Baron Shelburne, (1675-1751) but printed at the author's expense.

A pronunciation guide and simplified grammar is followed by Familiar Words and Phrases (pp. 63-72), fifteen Dialogues (pp. 72-97) and twelve 'pleasant and facetious stories' (pp. 98-102). The Dialogues includes one between and Italian gentleman and an English coachman ('Will you take Eighteen Pence? / Indeed I cannot. 'Tis not enough.'); one on how to enquire about news ('There's talk of a Siege. They speak that the Duke of Marlborough has beaten the French Army'); one between two English girls learning Italian ('Is not the Italian tongue very fine? … / 'Tis very Modish among the Nobility / All the Ladies, in this time learn Italian'; and one between two English travellers, discussing Rome and Venice. A gentleman in one dialogue is studying with Casotti – 'a good Master, a very able Man in his Profession'; and Casotti appears himself in another, discussing the merits of England and her Queen with a pupil.

Henry Petty, son of Sir William Petty, and later first Earl of Shelburne, was apparently a former pupil of Casotti, of whom we can find only scattered record. In 1711 he was advertising in The Spectator for a five-o'clock Sunday service in Italian conducted by him in the Oxenden Chapel near Haymarket. If the New Method proved successful (it clearly did not), Casotti promised here 'another Piece of my Labours' (unspecified) and 'after that a Great Dictionary in two Parts'. Neither were published.

ESTC list two copies only: BL and Christ Church Oxford.

Alston XII, Italian 36.
You may also be interested in...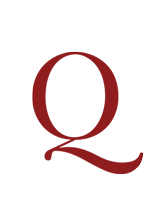 MURDER IN THE SERAGLIO BARON, Robert.
Mirza. A Tragedie, really acted in Persia, in the last Age. Illustrated with historicall Annotations.
First edition of Baron's last literary endeavour, a violent revenge tragedy influenced by Jonson's Catiline, mostly in verse, packed with political intrigue, murders 'and Seraglio's too', all fitting subjects for its exotic setting. Not intended for performance, which been impossible during the Commonwealth, it was meant instead to be 'read and carefully digested' and is, 'by the standards of its day, an exceptionally long and elaborate play' (Birchwood, Staging Islam in England).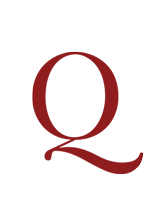 SCIENTIFIC AGRICULTURE [YOUNG, Arthur].
A Six Weeks Tour, through the Southern Counties of England and Wales. Describing, particularly, I. The present state of agriculture and manufactures. II. The different methods of cultivating the soil. III. The success attending some late experiments on various grasses, &c. IV. The various prices of labour and provisions. V. The state of the working poor in those counties, wherein the riots were most remarkable. With descriptions and models of such new invented implements of husbandry as deserve to be generally known: interspersed with accounts of the seats of the nobility and gentry, and other subjects worthy of notice. In several letters to a friend. By the author of the Farmer's Letters.
First edition. 'Young's own estimate of this book is that it is one "in which for the first time, the facts and principles of Norfolk husbandry were laid before the public", but important as these facts were ... the book is more valuable than Young would have us believe. It laid before the public "the fact and principles" of the husbandry of a line of country from Bradfield to London and from London to South Wales, and the details given were quite all-inclusive. They comprised the crop rotations, the implements used, the cost of labour and provisions, which often varied surprisingly in a few miles, the size of farms, and the horses or oxen employed on holdings of different sizes ... Passing reference is [also] made to local industry, such as the manufacture of Witney blankets, and useful facts and figures about it are mentioned' (Fussell).