CATHERINE THE GREAT GIVES ADVICE TO THE FUTURE TSAR AND HIS BROTHER
[CATHERINE II, Empress of Russia].
Le Czarewitz Chlore. Conte Moral. De main impériale & de maitresse.
Berlin, Fréderic Nicolaï, Lausanne, François Grasset, 1782.
8vo, pp. [2], 42, [2 blank], with half-title, text within ornamental border, two vignettes and a head-piece; very occasional light soiling, a clean crisp copy in near contemporary paper wrappers printed with a floral pattern, hand-coloured in red, yellow and green.
£3000

Approximately:
US $4217
€3432
First edition, very rare, of a speculum principis of the Enlightenment, by one of the time's most enlightened monarchs. Le Czarewitz Chlore is a moral tale written by Catherine II of Russia for her two grandsons, the future Alexander I and his younger brother Constantine, while their father and mother, the future Paul I and Maria Feodorovna, were away on their fourteen-month tour of Western Europe. Alexander and Constantine, who were only 4 and 3 years old at the time of the appearance of the work, were raised by Catherine.

A brief preface sets the tale in context: 'The most august grandmother currently on the face of the earth has composed this tale for the instruction of the princes her grandsons. What more is needed to excite curiosity? When this is satisfied, admiration will follow.' Chlore, the son of a Tsar and Tsarina who love truth and care for their people, is a boy of wondrous beauty, vivacity and intelligence. While his mother and father are attending to troubles at the empire's borders, Chlore is kidnapped by the 'Chan Kirgisien' who takes him back to his court and sets him the challenge of finding the thornless rose. A tale of quest ensues, among the snares of corrupted indulgent societies, and the utopian setting of polities which proffers freedom, self-sufficiency, civic and familial virtues.

There seems little doubt that Chlore's sweetheart and mentor Princess Feliza is Catherine, and Chlore Alexander. Gavriil Derzhavin's Ode to Felitsa, dedicated to Catherine, also appeared in 1782. Catherine herself 'was an enormously prolific writer, founding Russia's first satirical journal and authoring works in a wide variety of genres' (Cambridge History of Russia II p. 308). Brunet states that Le Czarewitz Chlore was 'revu et publié par Formey' i.e. Jean-Henri-Samuel Formey (1711-97).

A rare item. No copies appear on COPAC, while Worldcat records only 2 copies in the US (Yale and the Lilly Library) and none in France.
You may also be interested in...
UNPUBLISHED GERMAN LECTURE NOTES BY 'ONE OF THE MOST EMINENT OF GERMAN ECONOMISTS AND STATISTICIAN HERMANN, Friedrich Benedict Wilhelm von (1795-1868), German economist and statistician.
Manuscript lecture notes entitled 'National-Oeconomie unter Hinweisung auf seine Schrift "Staatswirthschaftliche Untersuchungen" München 1832 vorgetragen von Professor Dr Herrmann', made by Rudolf Dietz.
An unpublished manuscript constituting an important source for the development of Hermann's progressive economic theories between the two editions of his influential work Staatswirthschaftliche Untersuchungen (Investigations into political economy). First published in 1832, the Untersuchungen established Hermann's reputation: 'The book was organized around the simple but appealing idea that all economic variables are the outcome of the forces of demand and supply, so that economic analysis consists essentially of an investigation of the factors lying behind demand and supply ... Together with Rau, Hermann thereby laid the foundations on which Mangoldt and Thünen were soon to build a German brand of classical economics. No wonder Marshall much admired "Hermann's brilliant genius" and frequently quoted Hermann's treatise in his own Principles of Economics' (New Palgrave). Throughout his career Hermann updated and revised the contents of the Untersuchungen, at the end of his life dictating to his son the alterations to the second, enlarged edition, which appeared in 1870.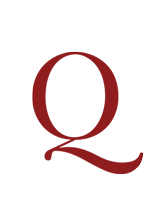 THE HIGH-POINT OF SPANISH CHROMOLITHOGRAPHY PLANAS, D. Eusebio.
Historia de una mujer. Album de cincuenta cromos.
First edition. A chronicle in pictures of the life of a beautiful modern woman, and her adventures and misadventures with men: in front of fashionable Madrid shop-fronts, in her boudoir, on the balcony, on the stage and in the dressing-room, at balls and dinner parties, in a train, the Alps, the 1878 Paris exhibition, the seaside and elsewhere.