[CAVALLERI, Paolo Agostino].
Lettera dall'Adriatico del signor Antonio Bianchi sopra l'opera del sig. Abate D. Nicola Spedalieri.
Rome, Giovanni Zempel, 1792.
8vo, pp. 196; some light foxing in places throughout, and some dustsoiling; in contemporary vellum, gilt-lettered label on spine; somewhat soiled, and binding slightly sprung.
£485

Approximately:
US $641
€567
Added to your basket:
Lettera dall'Adriatico del signor Antonio Bianchi sopra l'opera del sig. Abate D. Nicola Spedalieri.
First edition, uncommon, of this counter-revolutionary polemic written in response to Spedalieri's I diritti dell'uomo of the previous year and attributed to the Barnabite Paolo Agostino Cavalleri (1742-1803). Spedalieri had attempted a Catholic response to the revolutionary ideas of the rights of man, based on a largely Thomist interpretation of natural law theory, but his work, despite winning the approval of Pius VI, found few friends at the time, and it was banned in Piedmont and elsewhere.

Cavalleri's response strips away the nuance from Spedalieri's work, ignores the fact that much of it echoes traditional Catholic political teaching, and accuses Spedalieri of being no more than a Jacobin priest. He attacks the idea of popular sovereignty, and argues against the notion of human rights, suggesting that they are God-given rather than natural (although the practical consequences of the distinction are not always clear in Cavalleri's work). Inequality, both social and economic, was real, but a consequence of human corruption.

Criticism of Cavalleri's work prompted a Supplemento e difesa della lettera adriatica (Rome, 1793). 

Melzi I, p.131; OCLC records copies only four copies outside Continental Europe, at Columbia, Newberry, Harvard, and Cambridge.
You may also be interested in...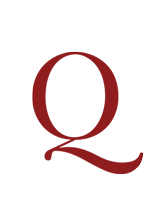 BACON, Sir Francis, Baron Verulam.
The Essayes or counsels, civill and morall … Newly enlarged.
The first posthumous edition, largely a reprint of the definitive edition of 1625, in which the essays had been enlarged 'both in Number, and Weight; So that they are indeed a New Worke'.
PIERTZ, Leonhard (Praes.) and Johann Ernst SCHLERETH (Resp.).
De sacramentis in specie, Eucharistia et Poenitentia quaestiones academicae, quas ad majorem Dei gloriam, praeside R.P. Leonardo Piertz, e Soc Jesu, … Defendendans [sic] suscipiet pro secunda baccalaureatus theologici laurea Joannes Ernestus Schlereth… In auditorio theologico…
A good copy of this rare Würzburg dissertation on the sacraments of the Euchasist and Penance, under the Jesuit professor Leonhard Piertz (1662–1741). The dissertation discusses when the Eucharist was instituted, what verbal formulae are necessary for consecration, whether the Eucharistic sacrifice was for the benefit of the living or the dead, and some of the philosophical questions surrounding the real presence; it then turns to Penance, examining its purpose and limits, and the extent to which it can be considered a public good. The printing is notable for the verso of the title-page, with its ornamental surround to the Sickingen arms.