[CAVALLERI, Paolo Agostino].
Lettera dall'Adriatico del signor Antonio Bianchi sopra l'opera del sig. Abate D. Nicola Spedalieri.
Rome, Giovanni Zempel, 1792.
8vo, pp. 196; some light foxing in places throughout, and some dustsoiling; in contemporary vellum, gilt-lettered label on spine; somewhat soiled, and binding slightly sprung.
£485

Approximately:
US $601
€540
Added to your basket:
Lettera dall'Adriatico del signor Antonio Bianchi sopra l'opera del sig. Abate D. Nicola Spedalieri.
First edition, uncommon, of this counter-revolutionary polemic written in response to Spedalieri's I diritti dell'uomo of the previous year and attributed to the Barnabite Paolo Agostino Cavalleri (1742-1803). Spedalieri had attempted a Catholic response to the revolutionary ideas of the rights of man, based on a largely Thomist interpretation of natural law theory, but his work, despite winning the approval of Pius VI, found few friends at the time, and it was banned in Piedmont and elsewhere.

Cavalleri's response strips away the nuance from Spedalieri's work, ignores the fact that much of it echoes traditional Catholic political teaching, and accuses Spedalieri of being no more than a Jacobin priest. He attacks the idea of popular sovereignty, and argues against the notion of human rights, suggesting that they are God-given rather than natural (although the practical consequences of the distinction are not always clear in Cavalleri's work). Inequality, both social and economic, was real, but a consequence of human corruption.

Criticism of Cavalleri's work prompted a Supplemento e difesa della lettera adriatica (Rome, 1793). 

Melzi I, p.131; OCLC records copies only four copies outside Continental Europe, at Columbia, Newberry, Harvard, and Cambridge.
You may also be interested in...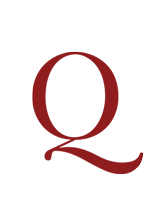 CATO STREET CONSPIRACY WILKINSON, George Theodore.
An authentic history of the Cato-Street conspiracy; with the trials at large of the conspirators, for high treason and murder; a description of their weapons and combustible machines, and every particular connected with the rise, progress, discovery, and termination of the horrid plot. With portraits of the conspirators, taken during their trials, by permission, and other engravings.
First edition of the first thorough account of the Cato Street conspiracy, a plot to assassinate the prime minister and his cabinet, and to install a new revolutionary government. Written by the editor of the New Newgate Calendar Improved, the reports follow the sensationalised approach to crime reporting of that publication, detailing the plot, the involvement of a police spy (who is described, despite the general tone of disapproval for the conspirators, as 'that base and infamous individual George Edwards, the spy and instigator to treason'), the conspirators' trials and execution, and the backgrounds and characters of the conspirators. The plates include portraits of the conspirators, a plan of the premises in Cato Street where they planned, and an illustration of the execution of five of them (five more were transported).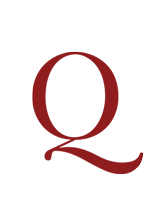 'THE MOST SEDITIOUS BOOK THAT EVER WAS WRITTEN' ROBERT, Southey.
Wat Tyler. A dramatic poem …
First edition of Southey's republican verse drama, written at Oxford in three days in 1794. The manuscript had been left with Thomas Spence in prison for possible publication, but Spence had misgivings. Many years later 'a mischievous publisher obtained a copy … and printed it. The publication was enormously successful, and was acutely embarrassing to a poet laureate, although he defended himself forcefully', arguing 'that his basic convictions had never changed' (ODNB).