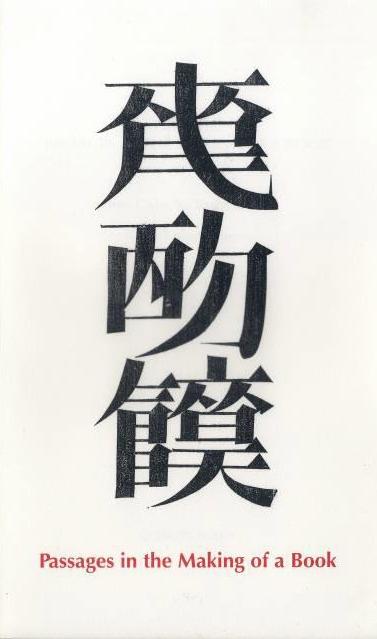 CAYLEY, John, XU BING and others (Katherine SPEARS, ed.).
Tianshu: Passages in the Making of a Book.
[London], Bernard Quaritch Ltd, 2009.
8vo, pp. iii, [1], 177, with 40 pages of colour illustrations; clear plastic binding.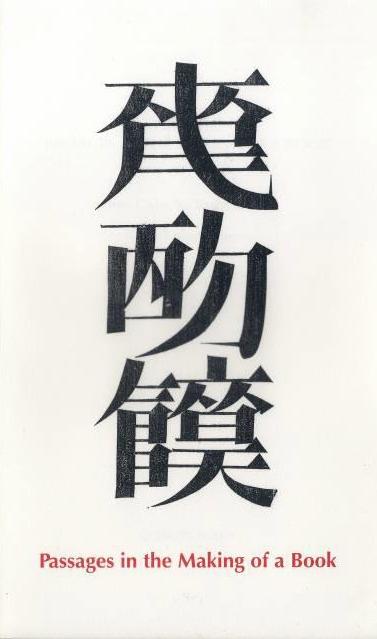 Added to your basket:
Tianshu: Passages in the Making of a Book.
This is the most comprehensive study on Tianshu to date, focusing on both the bibliographic and technical details of the work. The text contains new essays by Xu Bing (published both in Mandarin and in translation), John Cayley (Brown University), Professor Lydia Liu (Columbia University) and Professor Haun Saussy (Yale University). It also includes an essay from 1994 on Xu Bing's 'nonsense writing' by Professor Wu Hung (University of Chicago), a detailed bibliographic description of the Tianshu and a thorough exhibition history.

ISBN: 0-9550852-9-2.
You may also be interested in...
[GRAY'S INN WINE ESTABLISHMENT].
Printed price list.
An attractive price list for one of our neighbours, the Gray's Inn Wine Establishment, established by George Henekey in the early nineteenth century. An introduction tells us of the improvents and expansions that had been made to the premises to meet the increase in demand, while giving notice of some of the new additions, in particular the Rota Tent communion wine, which had previously 'almost fallen into disuse from the substitution of an article of British manufacture', but was now, thank the Lord, available once more, and supplied to almost all London churches. The price list, divided into wines in wood, wines in bottle, draught wines, French wines, wines of curious and rare quality, spirits of curious and rare quality, and foreign and British spirits, contains some 90 items, and is an unwitting insight into the limits of British trade at the time: the French wine section contains 7 wines, whereas the rest come almost exclusively from Spain, Portugal, and South Africa.
The building, at 23 High Holborn, is now the Cittie of Yorke pub; the cellar room depicted is still in use.
IN MEMORY OF HIS DAUGHTERS LA SERRIE, François-Joseph de.
Dithyrambes, ou petites élégies; dédiées à Madame Le Pédour, Annette-Sergent Pain (de Rochefort); par M. de La Serrie (de la Vendée); avec cinq sujets dessinés et gravés soigneusement de sa main.
Very rare first edition of this collection of twenty-one elegies composed by the writer, artist and engraver François-Joseph de La Serrie (1770-1819), largely inspired by the deaths of his two daughters Marie Louise Aspasie, who died aged 15 in 1812, and Marie Rosalie-Cecile Virginie, who passed away three years later at the age of 23. The occasionally moving verse – in élégie XV the author struggles to explain his daughter's death to his grandson – dwells on the themes of death, sorrow, hope, friendship, prayer and faith. The handsome accompanying plates, also by the author, depict Mary and the infant Jesus, his daughters' tombs, St Cecilia, and St Similien of Nantes. The notes at the end include interesting passages on ancient libraries and on printers, including praise for the Didot family.
La Serrie's works – which range across literature, philosophy and art, and include a life of Mary, Queen of Scots – were carefully printed in small numbers and distributed to his friends. This copy was presented by the author to a Madame Gillet.
Only one copy traced on OCLC, at the BnF. Not in Quérard.