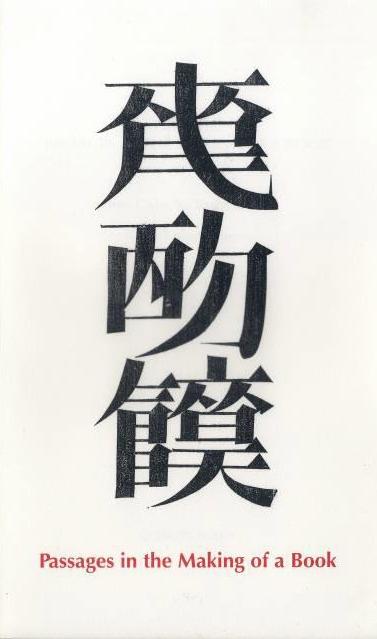 CAYLEY, John, XU BING and others (Katherine SPEARS, ed.).
Tianshu: Passages in the Making of a Book.
[London], Bernard Quaritch Ltd, 2009.
8vo, pp. iii, [1], 177, with 40 pages of colour illustrations; clear plastic binding.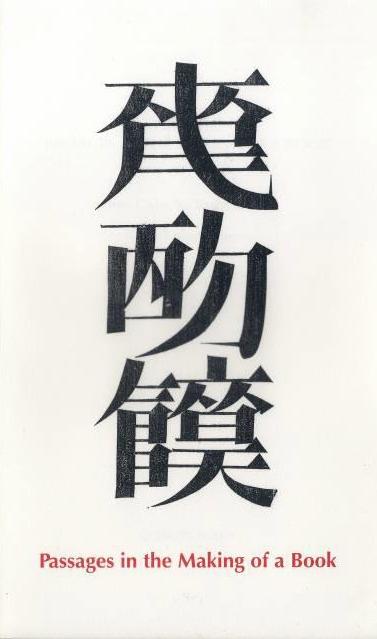 Added to your basket:
Tianshu: Passages in the Making of a Book.
This is the most comprehensive study on Tianshu to date, focusing on both the bibliographic and technical details of the work. The text contains new essays by Xu Bing (published both in Mandarin and in translation), John Cayley (Brown University), Professor Lydia Liu (Columbia University) and Professor Haun Saussy (Yale University). It also includes an essay from 1994 on Xu Bing's 'nonsense writing' by Professor Wu Hung (University of Chicago), a detailed bibliographic description of the Tianshu and a thorough exhibition history.

ISBN: 0-9550852-9-2.
You may also be interested in...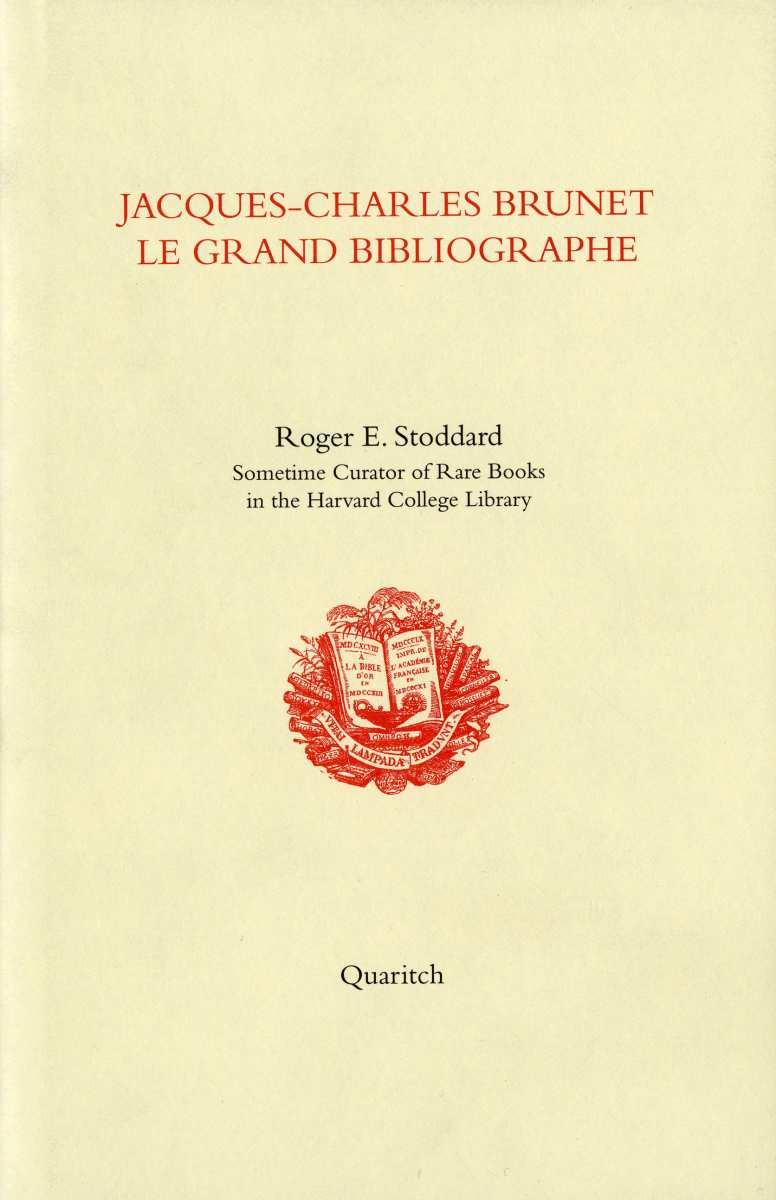 STODDARD, Roger.
Jacques-Charles Brunet, Le Grand Bibliographe. A guide to the books he wrote, compiled, and edited and to the book-auction catalogues he expertised.
As an undergraduate in Brown University Roger Stoddard operated a second-hand bookshop from his dormitory room, issuing modest catalogues while working for Goodspeed's Book Shop in the summer months. From 1958 until 1961 he assisted William Jackson, Librarian of the Houghton Library, and from 1961 until 1965 he served as Assistant Curator, then Curator of the Harris Collection of American Poetry and Plays in Brown University. In 1965 he was called back to Houghton Library where he has held various titles, retiring on 31 December 2004 as Senior Curator in the Houghton Library, Curator of Rare Books in the Harvard College Library, and Senior Lecturer on English. On 15 December 2004 he was appointed Associate of the English Department, and he continues to practice bibliography and to publish from his carrel in the book stack of the H. E. Widener Memorial Library. Works in progress include bibliographies of American poetry printed 1610–1820, William A. Alcott, Albert Cossery, and Andrée Chedid.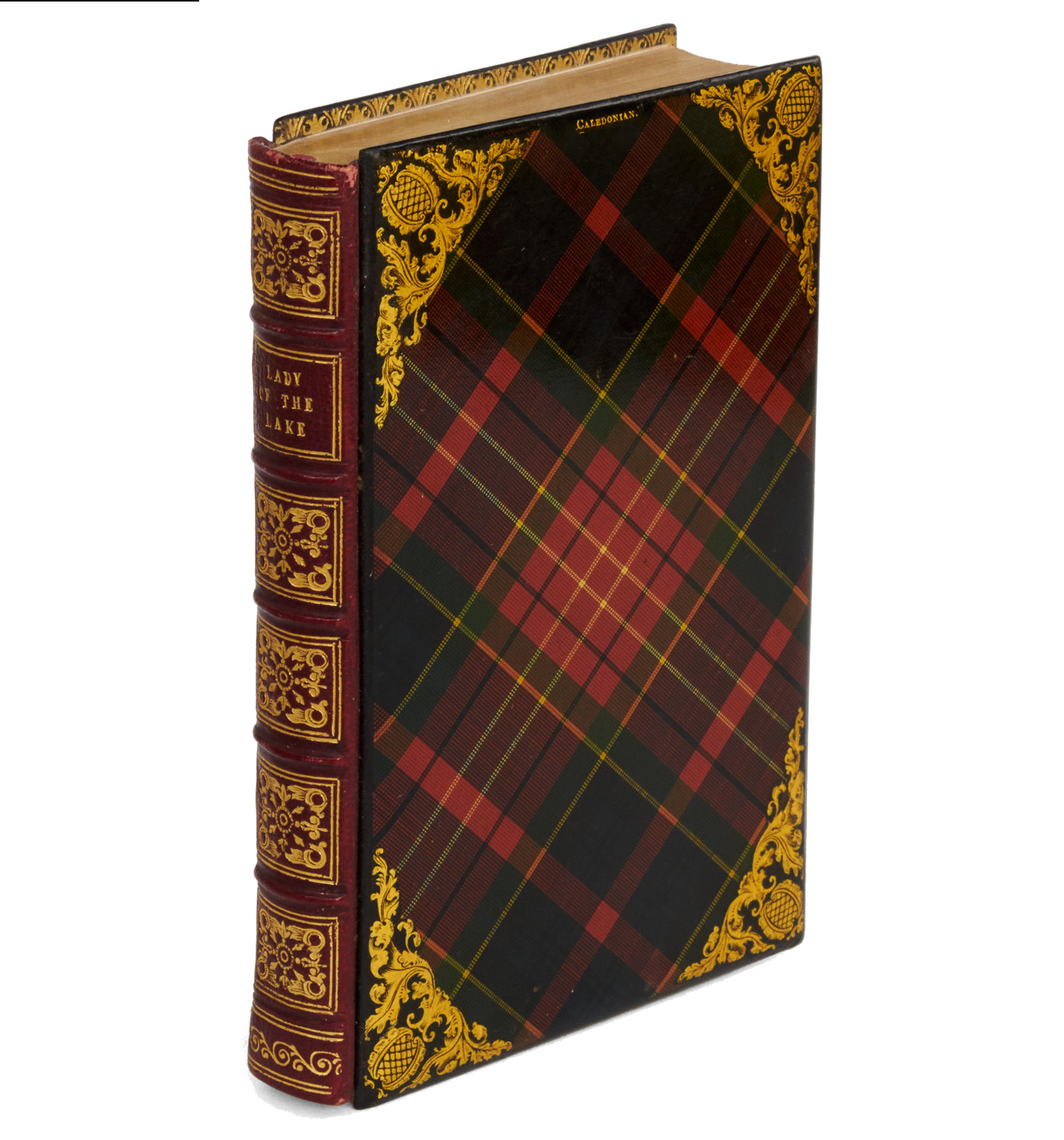 SCOTT, Sir Walter.
The Lady of the Lake … with all his Introductions and Notes, various Readings, and the Editor's Notes.