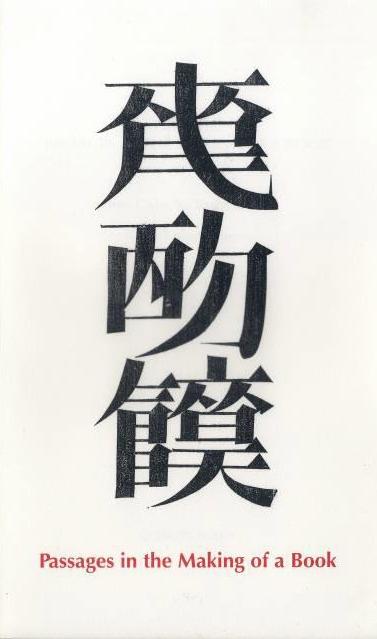 CAYLEY, John, XU BING and others (Katherine SPEARS, ed.).
Tianshu: Passages in the Making of a Book.
[London], Bernard Quaritch Ltd, 2009.
8vo, pp. iii, [1], 177, with 40 pages of colour illustrations; clear plastic binding.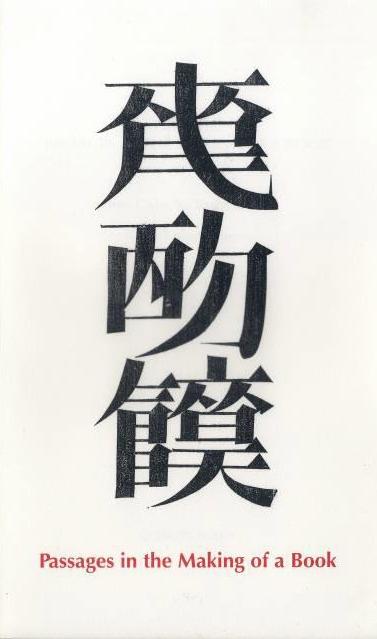 Added to your basket:
Tianshu: Passages in the Making of a Book.
This is the most comprehensive study on Tianshu to date, focusing on both the bibliographic and technical details of the work. The text contains new essays by Xu Bing (published both in Mandarin and in translation), John Cayley (Brown University), Professor Lydia Liu (Columbia University) and Professor Haun Saussy (Yale University). It also includes an essay from 1994 on Xu Bing's 'nonsense writing' by Professor Wu Hung (University of Chicago), a detailed bibliographic description of the Tianshu and a thorough exhibition history.

ISBN: 0-9550852-9-2.
You may also be interested in...
C[OLOMBO]. A[POTHECARIES]. CO. LTD.
Caryota Urens (Kitul), Botanical Study,
Charles Scowen arrived in Ceylon around 1873 and was initially an assistant to R. Edley, the Commission Agent in Kandy before opening a photographic studio around 1876. By 1885 his photography firm had studios in Colombo and Kandy. Scowen was a later arrival to Ceylon than Skeen and his work is less well-known, but: 'Much of Scowen's surviving work displays an artistic sensibility and technical mastery which is often superior to their longer-established competitor. In particular, the botanical studies are outstanding…' (Falconer, J. and Raheem, I., Regeneration: a reappraisal of photography in Ceylon 1850 –1900, p. 19). In the early 1890s the firm was being run by Mortimer Scowen, a relative of Charles Scowen. By about 1894 the firm's stock of negatives had been acquired by the 'Colombo Apothecaries Co Ltd'. This print is likely to have been made in the 1890s from negatives made earlier.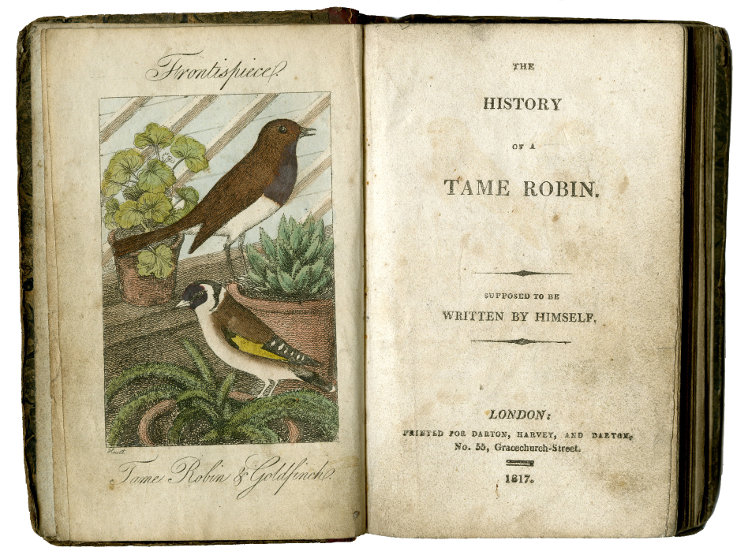 [KEENE, Marian].
The History of a tame Robin. Supposed to be written by Himself.
First and only edition. The tame Robin recalls a life of adventure enriched by human and avian friendships. A childhood spent in a school-room helped him attain 'a sufficient knowledge of literature to relate my adventures'. His life, though happy, is not without its vicissitudes: he loses a close friend, Goldey the goldfinch, to a bird of prey and spends a disconcerting time in the ownership of a spoilt child who starves sparrows to death.