CERVANTES SAAVEDRA, Miguel de.
El ingenioso hidalgo Don Quixote de La Mancha . . . Nueva edición corregida por la Real Academia Española.
Madrid, Joachin Ibarra, 1782.
Four volumes, 8vo, pp. [ii], vi, [ii], ccclxv, 280; [ii], iv, [ii], 602; [ii], xxii, [ii], 437; [ii], vi, [ii], 492; with four engraved frontispieces, 20 engraved plates, and a folding map; some light foxing, margins of two plates oxidized, but a very good copy in contemporary English diced russia; extremities rubbed, a few joints slightly cracked, spines faded and some slightly chipped at head and foot; from the library of Ian Robertson (1928–2020).
£2000

Approximately:
US $2666
€2361
Added to your basket:
El ingenioso hidalgo Don Quixote de La Mancha . . . Nueva edición corregida por la Real Academia Española.
Third Ibarra edition, the first with these charming plates designed by Isidro and Antonio Carnicero. Following the success of the magnificent 1780 Ibarra quarto edition of Don Quixote, the Real Academia Española published the present octavo edition at a more moderate price, using smaller type but including all the scholarly contributions and textual variants of the quarto edition. The original intention was to omit illustrations, but to please the public new designs were commissioned from the two Carnicero brothers: 'dibuxos de Don Isidro y Don Antonio Carnicero, Profesores que tienen bien acreditada su habilidad, y para el grabado de los más diestros grabadores . . . parecía conveniente no repetir las [estampas] que se pusieron en la edición grande [Madrid, Ibarra, 1780] creyendo que esta variedad no será desagradable al Público' ('Prólogo de la Academia', vol. I p. v).

Provenance: Shute Barrington (1734 –1826), successively Bishop of Llandaff (1769–1782), Bishop of Salisbury (1782–1791) and Bishop of Durham (1791–1826), with his bookplate as Bishop of Salisbury. 'Barrington's attractive combination of personal piety and pastoral zeal won him many admirers . . . . He sustained an extraordinary level of public charity and unobtrusive private giving by a domestic regime of strict economy . . . . While valuing discipline and order he thought formal and external religious observance worthless except as an expression of inward commitment. He is credited with having been the first bishop to discard the wig' (Oxford DNB).

Ashbee 83; Palau 52027 ('bella edición').
You may also be interested in...
PICARESQUE NOVEL ALEMAN, Mateo.
Primera parte de la vida del Picaro Guzman de Alfarache …
Rare early edition of the prototype of the picaresque novel, Guzman de Alfarache. The novel prepared the way for the acceptance of Cervantes's Don Quixote by the literary public of Europe; and, like Don Quixote, it quickly inspired a sequel. The original part I appeared in 1599; Lujan de Sayavedra's fraudulent sequel in 1602; and Aleman's own retaliatory sequel in 1604.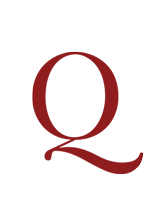 JOHNSON, John, and James Duffield HARDING.
The costumes of the French Pyrenees, drawn on stone by J. D. Harding, from original sketches, by J. Johnson Esqr.
First edition of this attractive and very scarce costume book. 'The individual figures were all taken from nature during a tour through the French Pyrenées in 1825, and the backgrounds, which are faithful representations of the scenery, limited however from the size of the paper, though taken at the same time, were not sketched in connexion with the figures; and it is to Mr. J. D. Harding that the merit of their tasteful design and adaptation is due. The letter-press descriptions are mere brief notices; as to give a more detailed account of their customs, superstitions, etc. would have much exceeded the intended limits of the publication' (introduction, pp. iii–iv).