CHAHO, Joseph Augustin.
Voyage en Navarre pendant l'insurrection des Basques (1830–1835) . . . Avec portraits et costumes.
Paris, Arthus Bertrand, 1836.
8vo, pp. [iv], viii, ii (table of contents), 456, with a lithographed frontispiece-portrait and two lithographed plates; some occasional minor foxing, half-title and title slightly toned, but a very good copy in contemporary calf-backed boards, spine gilt, crest and monogram 'H S' stamped in gilt in one compartment of spine; light wear, spine slightly dulled; from the library of Ian Robertson (1928–2020).
£450

Approximately:
US $600
€531
Added to your basket:
Voyage en Navarre pendant l'insurrection des Basques (1830–1835) . . . Avec portraits et costumes.
First edition; scarce. 'The Carlist Wars . . . generated intense regionalist excitement among Spanish Basques and great curiosity in educated circles. Up until this point, more or less the only interest shown in the Basques had been of a philological nature. Augustin Chaho's Voyage en Navarre . . . prompted a whole movement of ethnological and historical investigation into the Basques, which culminated with Francisque Michel's Le Pays Basque, sa population, sa langue, ses moeurs (Paris, 1857)' (X. de Planhol, An historical geography of France, 1988, p. 319).

The Basque writer Chaho (1810–1858) was a student of Charles Nodier, one of the first French writers to embrace the new ideas of German romanticism, and in his Voyage en Navarre he was not afraid to give free reign to his imagination.

The frontispiece is a portrait of the Basque leader Zumalacárregui, of whom Chaho was a great admirer. The remaining plates depict a man of Navarre and a Basque woman in traditional costume.

Palau 66825. Library Hub records two copies (British Library and Cambridge University Library). OCLC records the Newberry Library only in the US.
You may also be interested in...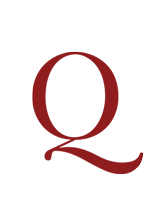 BLAKENEY, Robert (Julian STURGIS, editor).
A boy in the Peninsular War. The services, adventures, and experiences of Robert Blakeney, Subaltern in the 28th Regiment. An autobiography . . . Second impression.
First edition, second impression. Robert Blakeney was born in Galway in 1789 and joined his regiment in 1804, at the age of fifteen. He landed in Portugal on 20 August 1808, and fought throughout the war until shot in the leg at the Battle of Nivelle (10 November 1813), soon after which he returned to Ireland.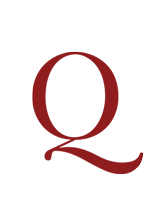 FOX, Elizabeth Vassall, Lady Holland (Giles Stephen Holland Fox-STRANGWAYS, sixth earl of Ilchester, editor).
The Spanish journal of Elizabeth Lady Holland.
First edition. 'Early in 1802 Lord and Lady Holland decided to spend the following winter abroad. The health of their eldest son Charles, then six years old, had been for some time a source of worry, and doctors had advised that a change of climate might well have the desired effect. (He lived until 1873.) . . . . During the early stages of the Peninsular War they again visited the country, from November 1808 until the following July, spending five months in Seville, Cádiz, and the vicinity . . . . Lady Holland kept a journal on both tours, but this was not published until 1910. A skilful but aggressive hostess – Lord Dudley, because "he did not choose to be tyrannised over while he was eating his dinner", was one of many who eventually declined her invitations – she presided for many years over the Whig circle at Holland House, while her husband, a respected supporter of all Spanish liberals, retained throughout these difficult years a keen and sympathetic interest in Peninsular affairs' (Robertson, Los curiosos impertinentes, 1992, p. 96).