MORGES IMPRINT
[CHANDIEU, Antoine de la Roche de.]
De vera peccatorum remissione, adversus humanas satisfactiones et commentitium ecclesiae Romanae purgatorium, theologica et scholastica disputatio. Authore A. Sadeele.
Morges, D. Bern for Jean le Preux (colophon: Genevae, excudebatur a Gabriele Cartier, sumptibus Ioan. et Franc. le Preux), 1582.
8vo., pp. 188, [2], roman letter with woodcut arms on title; new half calf.


£650

Approximately:
US $849
€729
First edition, rare. This work, bearing the imprint of the small Swiss town of Morges, is the third of three treatises by Chandieu (1534–1591) which reiterate Calvinist standpoints on key aspects of theology. Concerned with the remission of sins and the existence of Purgatory, it is divided into six chapters, the fourth and largest of which systematically refutes Catholic criticism of Protestant doctrine.

The French Reformed theologian Chandieu 'took an active part in the deliberations of the first national synod of the Reformed Church in France which was held at Paris May 26–28, 1559, and assisted in preparing a confession of faith … In the religious war of 1585 he was field-chaplain to Henry of Navarre; but in May, 1588, he returned to his family at Geneva, where he died three years later, lamented by the Protestants of Geneva and France and by Beza. Chandieu was a prolific author, writing under the pseudonyms of Zamariel, Theopsaltes, La Croix, and, after 1577, of Sadeel' (New Schaff-Herzog, III pp. 1–2).

Adams L218. OCLC records two copies only (Berlin and Cambridge).
You may also be interested in...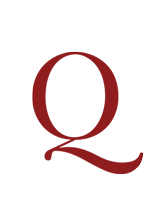 'THE BOOKSELLERS GROW RICHWITHOUT UNDERSTANDING THE BOOKS THEY SELL' LETTERS ON THE FRENCH NATION
: by a Sicilian Gentleman resident in Paris, to his Friend in his own Country. Containing an useful and impartial Critique on that City, and the French Nation. Translated from the Original.
First edition of this translation, very rare, of a work first printed in French in Paris in 1700 (see below) and, in a different translation, in English in 1704 as An agreeable Criticism of the City of Paris.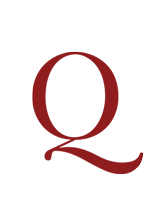 [NAVEAU, Jean-Baptiste].
Le financier citoyen.
A fine copy of the first edition of this anonymously published work on the financial administration of France. All we know about Jean-Baptiste Naveau (1716–1762) is that he was 'directeur de correspondance et fermier des devoirs de Bretagne' (Quérard). This work examines the policies of the ministry of finance since the beginning of the seventeenth century, and reflects upon the major economic theories of that period. Naveau goes on to question the financial policies of his day and the impact on the national resources, farming in particular. He then discusses the current system of taxation and its impact on the social classes, agriculture, trade and consumption. Naveau's ideas on taxation were critically reviewed by Voltaire in his L'homme aux quarante Écus (1768).