MORGES IMPRINT
[CHANDIEU, Antoine de la Roche de.]
De vera peccatorum remissione, adversus humanas satisfactiones et commentitium ecclesiae Romanae purgatorium, theologica et scholastica disputatio. Authore A. Sadeele.
Morges, D. Bern for Jean le Preux (colophon: Genevae, excudebatur a Gabriele Cartier, sumptibus Ioan. et Franc. le Preux), 1582.
8vo., pp. 188, [2], roman letter with woodcut arms on title; new half calf.


£650

Approximately:
US $848
€763
Added to your basket:
De vera peccatorum remissione, adversus humanas satisfactiones et commentitium ecclesiae Romanae purgatorium, theologica et scholastica disputatio. Authore A. Sadeele.
First edition, rare. This work, bearing the imprint of the small Swiss town of Morges, is the third of three treatises by Chandieu (1534–1591) which reiterate Calvinist standpoints on key aspects of theology. Concerned with the remission of sins and the existence of Purgatory, it is divided into six chapters, the fourth and largest of which systematically refutes Catholic criticism of Protestant doctrine.

The French Reformed theologian Chandieu 'took an active part in the deliberations of the first national synod of the Reformed Church in France which was held at Paris May 26–28, 1559, and assisted in preparing a confession of faith … In the religious war of 1585 he was field-chaplain to Henry of Navarre; but in May, 1588, he returned to his family at Geneva, where he died three years later, lamented by the Protestants of Geneva and France and by Beza. Chandieu was a prolific author, writing under the pseudonyms of Zamariel, Theopsaltes, La Croix, and, after 1577, of Sadeel' (New Schaff-Herzog, III pp. 1–2).

Adams L218. OCLC records two copies only (Berlin and Cambridge).
You may also be interested in...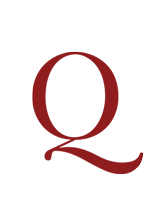 SHERIDAN, Richard Brinsley.
The Speech … in the House of Commons, (8th December 1802) on the Motion for the Army Establ shment (sic, the i has dropped out) for the ensuing Year.
First edition of Sheridan's impressive speech on the army estimates, in support of funding precautions against Buonaparte's aggression – 'the crisis in which we are placed … so big with tremendous importance, so pregnant with mighty difficulties, so full of apprehensions and dangers ….' 'I have heard instances, Sir, where mounting wooden guns upon a fort has produced the same security as if there had been real ones. But unluckily in this instance for us, by our constitutional form of proceeding, our whole force must be known: we cannot pass upon an enemy wooden guns, and an army at Brentford. If we vote no force, an enemy will know we have none ….'
PLINY UPDATED, WITH CHARMING ENGRAVINGS PLINY, the Elder.
C. Plini secundi des wijdt-vermaerden natur-kondigers vijf boecken. Handelende van de nature. I. Vande menschen. II. Vande viervoetige en kruypende dieren. III. Vande vogelen. IV. Vande kleyne beestjes of ongedierten. V. Vande visschen, oesters, kreesten ...
One of several Dutch editions of selections from Pliny's Natural History to appear in the half-century following the publication of the first Dutch translation in 1610. The present edition, like many of the others, is enlarged to include much information not available to Pliny (the additions are printed in italics). Comprising extracts from Books 7–11 of the Natural History (on human beings, quadrupeds, birds, small animals and fishes respectively), it is especially notable for the many charming engravings of exotic birds and animals, some of them newly-discovered, in particular the orangutan ('Indianschen satyr'), the armadillo, the ant-eater, the dodo, and the tree dragon.
 
COPAC records the British Library copy only. Worldcat records no copies in the US.