CHANDLER'S TRAVELS IN GREECE: 'THE ACCOUNT OF ATHENS IS VERY IMPORTANT; IT WAS THE MOST DETAILED
CHANDLER, Richard.
Travels in Greece: or an Account of a Tour made at the Expense of the Society of Dilettanti.
Oxford: 'Printed at The Clarendon Press ... Sold by J. Dodsley, J. Robson, T. Cadell, P. Elmsley, and G. Robinson, London; and by D. Prince, Oxford', 1776.
4to (261 x 219mm), pp. 4 (title, verso blank, plates and references to plan), xiv (contents), [2 (errata and advertisement)], 304; 7 engraved maps and plans by J. Barber and T. Kitchin, 2 folding; occasional light spotting or marking, light offsetting from engravings onto text, one folding map with skilfully repaired tears; contemporary speckled half roan over marbled boards, spine gilt in compartments, gilt morocco lettering-piece in one, red-sprinkled edges; slightly rubbed and scuffed, traces of bookplate on upper pastedown, nonetheless very good, clean copy; provenance: David Rhys-Phillips (20th-century booklabel on upper pastedown).
£2500

Approximately:
US $3217
€2892
Added to your basket:
Travels in Greece: or an Account of a Tour made at the Expense of the Society of Dilettanti.
First edition. The classical scholar, traveller, and author Chandler (bap. 1737, d. 1810) was educated at Winchester College and Queen's College, Oxford, and awarded a demyship at Magdalen College in 1757. Following the publication of an annotated collection of fragments by Tyrtaeus, Simonides, Theognis, Alcaeus, Sappho, and other Greek poets in 1759, Chandler published a catalogue of the Arundel marbles in 1763 as Marmora Oxoniensis. 'In 1764 Chandler was introduced to the Society of Dilettanti by Robert Wood, editor of The Ruins of Palmyra, and was commissioned by the society to undertake a tour of exploration in Asia Minor and Greece in the first independent mission funded by the society. As treasurer he was given command of the expedition, and was accompanied by Nicholas Revett [...] and by the watercolour painter William Edmund Pars. They were instructed to make Smyrna their headquarters and thence "to make excursions to the several remains of antiquity in that neighbourhood"; to make exact plans and measurements; to make "accurate drawings of the bas-reliefs and ornaments"; and to copy all inscriptions, all the while keeping "minute diaries". Having embarked from Gravesend on 9 June 1764 the party spent about a year in Asia Minor [...]. On 20 August 1765 they left Smyrna for Athens, where Chandler gloomily noted that the Parthenon was in danger of being completely destroyed. He bought two fragments of the Parthenon frieze that had been built into houses in the town and was presented with a trunk that had fallen from one of the metopes and lay neglected in a garden. Although the party visited other parts of the Greek mainland their plans to visit Ithaca, Cephallonia, and Corfu were abandoned, principally because of the group's poor health' (ODNB).

The party returned to England in November 1766, and the first work to be derived from the expedition was Ionian Antiquities, or, Ruins of Magnificent and Famous Buildings in Ionia, which was written by Chandler and illustrated with the architectural drawings of Revett and the topographical views of Pars, and published by the Society of Dilettanti in 1769. Chandler then published the epigraphy of the monuments, with a Latin translation, as Inscriptiones antiquae, pleraeque nondum editae, in Asia Minore et Graecia (Oxford: 1774), followed by his travel journals: Travels in Asia Minor (Oxford: 1775) and the present work. Blackmer states that, 'the account of Athens is very important; it was the most detailed that had yet appeared, and Chandler also made the first public announcement of the discovery of the temple of Apollo Epikourios at Bassae', based on information provided by the French architect Joachim Bocher, who had discovered it. BAL comments that 'Chandler's two travel books proved popular' (p. 2547), and a pirated Dublin edition also appeared in 1776 (without maps), followed by a German edition in 1777 and a French translation in 1803. In his A History of the Oxford University Press (Oxford: 1975), Carter records that 500 copies of the first edition of Travels in Greece were printed (I, p. 602), of which a significant proportion are held institutionally (ESTC records some 73 such copies worldwide).

Blackmer 319; ESTC T63359; Lowndes p. 408; Weber II, 554.
You may also be interested in...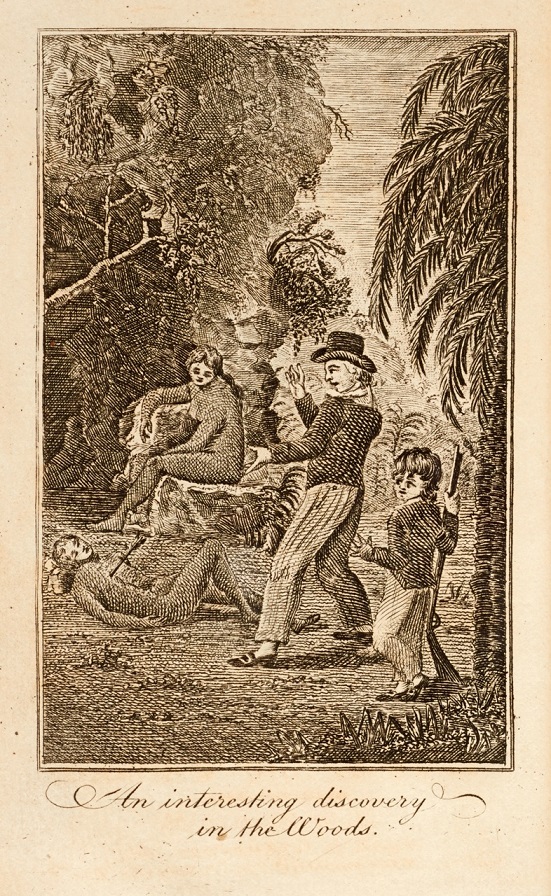 'A WELL-WRITTEN ACCOUNT OF THIS VERY SINGULAR COLONY' OR 'A SERIES OF ACTS OF FABRICATION, INT BARRINGTON, George.
A Voyage to Botany Bay with a Description of the Country, Manners, Customs, Religion, &c. of the Natives by the Celebrated George Barrington. To which is Added his Life and Trial.
First and only combined edition, second issue. George Barrington was a 'genteel young Irishman known for his sartorial elegance, his command of the etiquette of romantic sensibility, and for his prowess at picking pockets' (Garvey p. 2). Born George Waldron in 1758 in County Kildare, Ireland, he left school 'following a violent quarrel in 1771 [when] he stabbed a schoolmate with a penknife and then absconded after a severe flogging, having stolen money and his headmaster's gold hunter watch' (ODNB). The young Waldron then joined a troupe of travelling players under the management of one John Price, who coached him as both an actor and a thief. It was at this point that the name 'Barrington' was chosen to connote an aristocratic and theatrical heritage. Shortly, the fascinating contrast between Barrington's charming demeanour and criminal activities drew the attention of the press and the public and, under the sobriquet the 'Prince of Pickpockets', he became a household name in Ireland and England. Numerous attempts were made to arrest and convict him but Barrington continually evaded punishment, safeguarded by his charisma and convincing protestations of innocence, and his exploits became legendary. However, in 1790 Barrington was finally arrested for the attempted theft of one Henry Hare Townsend's gold watch and chain, and sentenced to seven years' transportation.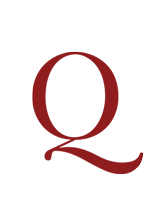 The best and first critical edition of the greek florilegium STOBAEUS, Johannes.
[Graece et Latine]. Sententie ex thesauris Graecorum delectae... à C. Gesnero... traductae.
Second, 'in every respect preferable' (Dibdin) edition of Gesner's Stobaeus, acclaimed as 'the first critical impression of the text of the Florilegium' (idem), philologically and critically much superior to the first, published in 1543. Gesner's parallel printing of the Greek text and the Latin translation of Stobaeus' excerpts from hundred of Greek writings – an invaluable source for texts many otherwise lost – was a key and lasting achievement of humanist philology.