CHANDLER'S TRAVELS IN GREECE: 'THE ACCOUNT OF ATHENS IS VERY IMPORTANT; IT WAS THE MOST DETAILED
CHANDLER, Richard.
Travels in Greece: or an Account of a Tour made at the Expense of the Society of Dilettanti.
Oxford: 'Printed at The Clarendon Press ... Sold by J. Dodsley, J. Robson, T. Cadell, P. Elmsley, and G. Robinson, London; and by D. Prince, Oxford', 1776.
4to (261 x 219mm), pp. 4 (title, verso blank, plates and references to plan), xiv (contents), [2 (errata and advertisement)], 304; 7 engraved maps and plans by J. Barber and T. Kitchin, 2 folding; occasional light spotting or marking, light offsetting from engravings onto text, one folding map with skilfully repaired tears; contemporary speckled half roan over marbled boards, spine gilt in compartments, gilt morocco lettering-piece in one, red-sprinkled edges; slightly rubbed and scuffed, traces of bookplate on upper pastedown, nonetheless very good, clean copy; provenance: David Rhys-Phillips (20th-century booklabel on upper pastedown).
£2500

Approximately:
US $3275
€2848
First edition. The classical scholar, traveller, and author Chandler (bap. 1737, d. 1810) was educated at Winchester College and Queen's College, Oxford, and awarded a demyship at Magdalen College in 1757. Following the publication of an annotated collection of fragments by Tyrtaeus, Simonides, Theognis, Alcaeus, Sappho, and other Greek poets in 1759, Chandler published a catalogue of the Arundel marbles in 1763 as Marmora Oxoniensis. 'In 1764 Chandler was introduced to the Society of Dilettanti by Robert Wood, editor of The Ruins of Palmyra, and was commissioned by the society to undertake a tour of exploration in Asia Minor and Greece in the first independent mission funded by the society. As treasurer he was given command of the expedition, and was accompanied by Nicholas Revett [...] and by the watercolour painter William Edmund Pars. They were instructed to make Smyrna their headquarters and thence "to make excursions to the several remains of antiquity in that neighbourhood"; to make exact plans and measurements; to make "accurate drawings of the bas-reliefs and ornaments"; and to copy all inscriptions, all the while keeping "minute diaries". Having embarked from Gravesend on 9 June 1764 the party spent about a year in Asia Minor [...]. On 20 August 1765 they left Smyrna for Athens, where Chandler gloomily noted that the Parthenon was in danger of being completely destroyed. He bought two fragments of the Parthenon frieze that had been built into houses in the town and was presented with a trunk that had fallen from one of the metopes and lay neglected in a garden. Although the party visited other parts of the Greek mainland their plans to visit Ithaca, Cephallonia, and Corfu were abandoned, principally because of the group's poor health' (ODNB).

The party returned to England in November 1766, and the first work to be derived from the expedition was Ionian Antiquities, or, Ruins of Magnificent and Famous Buildings in Ionia, which was written by Chandler and illustrated with the architectural drawings of Revett and the topographical views of Pars, and published by the Society of Dilettanti in 1769. Chandler then published the epigraphy of the monuments, with a Latin translation, as Inscriptiones antiquae, pleraeque nondum editae, in Asia Minore et Graecia (Oxford: 1774), followed by his travel journals: Travels in Asia Minor (Oxford: 1775) and the present work. Blackmer states that, 'the account of Athens is very important; it was the most detailed that had yet appeared, and Chandler also made the first public announcement of the discovery of the temple of Apollo Epikourios at Bassae', based on information provided by the French architect Joachim Bocher, who had discovered it. BAL comments that 'Chandler's two travel books proved popular' (p. 2547), and a pirated Dublin edition also appeared in 1776 (without maps), followed by a German edition in 1777 and a French translation in 1803. In his A History of the Oxford University Press (Oxford: 1975), Carter records that 500 copies of the first edition of Travels in Greece were printed (I, p. 602), of which a significant proportion are held institutionally (ESTC records some 73 such copies worldwide).

Blackmer 319; ESTC T63359; Lowndes p. 408; Weber II, 554.
You may also be interested in...
CHERTABLON, M. de.
La maniere de se bien preparer a la mort. Par des considerations sur la Cene, la Passion, et la Mort de Jesus-Christ, avec de très-belles estampes emblematiques.
First edition with the present text. Romeyn de Hooghe's fine series of engravings were first printed for David de la Vigne's Miroir de la bonne mort (Amsterdam or Antwerp, 1673). The artist was still working in 1700, but because the plates in this work are unsigned and several are reversed from the earlier versions or have other minor differences, they were most likely copied by another artist.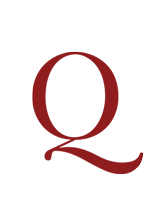 THE POPE AS ANTICHRIST DU ROSIER, Simon.
Antithesis Christi et Antichristi, videlicet Papae.
Rare edition of this satirical attack on the Catholic Church and the Pope by the Protestant minister Simon Du Rosier (or Rosarius), first published in Wittemberg in 1521. An excellent example of the 'antithesis genre', of which Luther's Passional Christi und Antichristi is the most famous expression, Du Rosier's work is illustrated by a series of woodcuts, attributed to Bernard Salomon after Lucas Cranach, which cleverly juxtapose the life of Christ with the luxury and dissolution of the Pope in order to back the Lutheran tenet that the Pope is the Antichrist.