CHAPMAN, Abel, and Walter J. BUCK.
Wild Spain (España agreste). Records of sport with rifle, rod, and gun, natural history and exploration . . . With 174 illustrations, mostly by the authors.
London, Gurney & Jackson, 1893.
Large 8vo, pp. [iii]–xx, 472, [4, advertisements], with a double-page frontispiece-map and 51 plates; numerous illustrations in the text; original maroon cloth; slightly rubbed, spine faded; armorial bookplate of S. Ratcliff; from the library of Ian Robertson (1928–2020).
£180

Approximately:
US $240
€212
Added to your basket:
Wild Spain (España agreste). Records of sport with rifle, rod, and gun, natural history and exploration . . . With 174 illustrations, mostly by the authors.
First edition. 'An excellent book on sport in Spain' (Schwerdt). 'In "Wild Spain" we endeavour to describe a little-known land from a point of view hitherto almost unoccupied – that of the sportsman-naturalist . . . . During more than twenty years the authors have undertaken sporting expeditions into various parts of Spain – chiefly in Andalucia, but including, at one time or another, nearly all the western provinces from the Mediterranean to Biscay. A love of wild sport has been, perhaps, the leading motive; but the study of natural history has hardly been of secondary importance. In pursuit of these twin objects we have spared neither time nor trouble, spending weeks – sometimes months – at a time, in the sierras and wildernesses of Spain, bivouacing wherever night overtook us, or the chances of sport might dictate, and camping-out on the glorious snow-clad cordilleras' (preface).

Palau 67043; Schwerdt I p. 103; Wood p. 284.
You may also be interested in...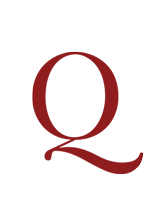 FOX, Elizabeth Vassall, Lady Holland (Giles Stephen Holland Fox-STRANGWAYS, sixth earl of Ilchester, editor).
The Spanish journal of Elizabeth Lady Holland.
First edition. 'Early in 1802 Lord and Lady Holland decided to spend the following winter abroad. The health of their eldest son Charles, then six years old, had been for some time a source of worry, and doctors had advised that a change of climate might well have the desired effect. (He lived until 1873.) . . . . During the early stages of the Peninsular War they again visited the country, from November 1808 until the following July, spending five months in Seville, Cádiz, and the vicinity . . . . Lady Holland kept a journal on both tours, but this was not published until 1910. A skilful but aggressive hostess – Lord Dudley, because "he did not choose to be tyrannised over while he was eating his dinner", was one of many who eventually declined her invitations – she presided for many years over the Whig circle at Holland House, while her husband, a respected supporter of all Spanish liberals, retained throughout these difficult years a keen and sympathetic interest in Peninsular affairs' (Robertson, Los curiosos impertinentes, 1992, p. 96).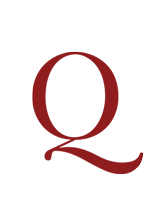 FORD, Richard.
A handbook for travellers in Spain . . . Third edition, entirely revised, with great additions.
Third edition. 'In the 1855 edition, the last in his lifetime, much of the previously rejected material was re-introduced, bibliographies were brought up-to-date, and obsolete data omitted. Ford's prejudices are here less apparent; some of his more caustic references are toned down. But although this was Ford's "last word", much of the new matter which had been added was information which had reached him at second-hand; over twenty years had passed since he had left "well-beloved" Spain' (Ian Robertson in the introduction to the 1966 Centaur Press edition, pp. xv–xvi).