CHERTABLON, M. de.
La maniere de se bien preparer a la mort. Par des considerations sur la Cene, la Passion, et la Mort de Jesus-Christ, avec de très-belles estampes emblematiques.
Antwerp, George Gallet, 1700.
Large 4to, pp. 63, [1], title printed in red and black, with 42 engraved plates (comprising three plates lettered A–C and 39 numbered plates) after Romeyn de Hooghe; an excellent copy, large and fresh, in nineteenth-century black morocco-backed boards, top edges gilt, by Bruyère; spine and extremities a little rubbed; from the library of Samuel Ashton Thompson Yates (1842–1903), with bookplate.
£1800

Approximately:
US $2241
€2020
Added to your basket:
La maniere de se bien preparer a la mort. Par des considerations sur la Cene, la Passion, et la Mort de Jesus-Christ, avec de très-belles estampes emblematiques.
First edition with the present text. Romeyn de Hooghe's fine series of engravings were first printed for David de la Vigne's Miroir de la bonne mort (Amsterdam or Antwerp, 1673). The artist was still working in 1700, but because the plates in this work are unsigned and several are reversed from the earlier versions or have other minor differences, they were most likely copied by another artist.

Each of the 39 numbered plates depicts a man contemplating a religious image. The text provides a commentary and an appropriate verse of scripture for each plate; meditation on the Last Supper, the Passion and the death of Christ is advocated as the means by which to achieve a good death.

It is bound with the text (ff. [10]) of the Dutch translation of David de La Vigne's Miroir, (Spiegel om wel te sterven, Amsterdam, J. Stigter), which was published to accompany several undated (but all probably 1694) editions of de Hooghe's plates. The text comprises a short Biblical quotation and an explanatory note for each plate. Other copies are known with both Chertablon's French text and the Spiegel om wel te sterven, as here.

Cohen-De Ricci 232; Graesse II 130; Landwehr, Romeyn de Hooghe as book illustrator 84.
You may also be interested in...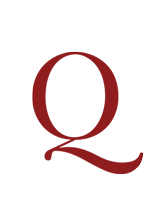 THE POPE AS ANTICHRIST DU ROSIER, Simon.
Antithesis Christi et Antichristi, videlicet Papae.
Rare edition of this satirical attack on the Catholic Church and the Pope by the Protestant minister Simon Du Rosier (or Rosarius), first published in Wittemberg in 1521. An excellent example of the 'antithesis genre', of which Luther's Passional Christi und Antichristi is the most famous expression, Du Rosier's work is illustrated by a series of woodcuts, attributed to Bernard Salomon after Lucas Cranach, which cleverly juxtapose the life of Christ with the luxury and dissolution of the Pope in order to back the Lutheran tenet that the Pope is the Antichrist.
PLINY UPDATED, WITH CHARMING ENGRAVINGS PLINY, the Elder.
C. Plini secundi des wijdt-vermaerden natur-kondigers vijf boecken. Handelende van de nature. I. Vande menschen. II. Vande viervoetige en kruypende dieren. III. Vande vogelen. IV. Vande kleyne beestjes of ongedierten. V. Vande visschen, oesters, kreesten ...
One of several Dutch editions of selections from Pliny's Natural History to appear in the half-century following the publication of the first Dutch translation in 1610. The present edition, like many of the others, is enlarged to include much information not available to Pliny (the additions are printed in italics). Comprising extracts from Books 7–11 of the Natural History (on human beings, quadrupeds, birds, small animals and fishes respectively), it is especially notable for the many charming engravings of exotic birds and animals, some of them newly-discovered, in particular the orangutan ('Indianschen satyr'), the armadillo, the ant-eater, the dodo, and the tree dragon.
 
COPAC records the British Library copy only. Worldcat records no copies in the US.