CHILD, Josiah.
A new discourse of trade, wherein is recommended several weighty points relating to companies of merchants. The act of navigation. Naturalization of strangers. And our woolen [sic] manufactures. The balance [sic] of trade. And the nature of plantations, and their consequences in relation to the kingdom, are seriously discussed. Methods for the employment and maintenance of the poor are proposed. The reduction of interest of money to 4 l. per Centum, is recommended. And some proposals for erecting a court of merchants for determining controversies, relating to maritime affairs, and for a law of transference of bills of debts, are humbly offered.
London, T. Sowle, 1698.
Small 8vo, pp. [xlviii], 238; a very good copy in contemporary panelled sprinkled calf, spine gilt, extremities worn with some loss, upper joint cracked, lower joint starting, all edges speckled red; blind stamps to the preliminary leaves and bookplate of the Macclesfield library to the front pastedown.
£700

Approximately:
US $979
€793
Third edition with this title. The work first appeared as a short pamphlet in 1668 (Brief observations concerning trade, and interest of money); this was considerably expanded in the second edition of 1690 (A discourse of the nature, use, and advantages of trade) and reprinted in 1693, 1694 and 1698 with the title: A new discourse.

Child was one of the most influential mercantilist authors of the seventeenth century, and his New discourse retained the attention of economists throughout the eighteenth. His 'main purpose was to advocate the reduction of the legal rate of interest from six per cent to four per cent. He contended that a high rate of interest hindered the growth of trade, encouraged idleness and luxury, and discouraged navigation, industry, arts and invention' (DNB). He also urged deregulation of the cloth industry.

'The argument in the "New Discourse", to show that colonies do not depopulate the mother country, is as conclusive as if it had proceeded from the pen of Mr. Malthus; and the reasoning in defence of the naturalization of the Jews discovers a mind greatly superior to existing prejudices' (McCulloch, p. 42).

Bowyer 7 (The Library, ser. 5, XI (1956), 95-102); Carpenter V(4), Goldsmiths' 3486; Kress 2070; Wing C 3862; see Joyce O. Appleby, Economic thought and ideology in seventeenth-century England, pp. 88-95, and Eli F. Hecksher, Mercantilism (many references).
You may also be interested in...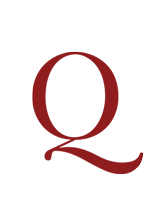 ROSCHER, Wilhelm.
Principles of Political Economy … from the thirteenth (1877) German edition. With additional chapters furnished by the author, for this first English and American edition, on paper money, international trade, and the protective system; and a preliminary essay on the historical method in political economy (from the French) by L. Wolowski, the whole translated by John J. Lalor.
First English edition, published simultaneously in Chicago and New York, of Roscher's main work, originally published in 1854, which 'became perhaps the most widely-read textbook of economics in Germany in the second half of the nineteenth century' (Blaug).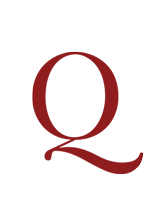 [PALMIERI, Giuseppe].
Riflessioni sulla pubblica felicità relativamente al Regno di Napoli. Seconda edizione dall' autore accresciuta.
Second edition, substantially enlarged. 'Giuseppe Palmieri, Marchese di Martignano (1721–94?), was one of that brilliant band of Neapolitans in which Filangieri was perhaps the most widely known figure. Palmieri was primarily a practical administrator. But the welfare economics of the eighteenth-century Consultant Administrators can perhaps be best appreciated by reading his Riflessioni sulla pubblica felicità relativemente al regno di Napoli (1787) or his Pensieri economici … (1789) or his Della ricchezza nazionale (1792)' (Schumpeter, p. 177n).