[CHINESE ARTS DEALER.]
ISKANDRIAN-HUPEDEN, A. [Cover title:] 'My Treasure Box' [Title-page:] 'Some selected objects of Chinese Arts at present on Sale. We solicit enquiries…'.
Shanghai, Spring 1938.
Oblong folio, 1 leaf typescript introduction on My Treasure Box headed paper + 15 card leaves of manuscript including title-page, accompanying 56 gelatin silver prints, ranging from approximately 3 x 3 inches to 4¼ x 3 inches (7 x 7 cm. to 11 x 7 cm.) or the reverse, each numbered and described in white on brown album leaves, with tissue guards; business card of Iskandrian-Hupeden tipped in on title-page; in navy cloth-covered boards with dragon design embossed on upper cover, titled in gilt on upper cover, pocket labelled 'Address Cards' (containing six of Hupeden's cards) on front pastedown.
£1600

Approximately:
US $1983
€1784
Added to your basket:
ISKANDRIAN-HUPEDEN, A. [Cover title:] 'My Treasure Box' [Title-page:] 'Some selected objects of Chinese Arts at present on Sale. We solicit enquiries…'.
A charming and insightful trade catalogue compiled by a female Chinese arts dealer, covering porcelains, cast bronzes and irons, stone and wood sculpture, lacquered figures, furniture and screens, pottery and embroidery. The colours and dimensions are often described in the text, and the final page lists the dates of Chinese dynasties from 1122 B.C. and the reigns within the final Ching (Qing) dynasty.

The introductory typescript text advises customers 'All our objects are guaranteed to authentically belong to the period or reign indicated! Our prices are very moderate, fixed on our buying prices in local Dollars, which, in present circumstances in this country, are EXTREMELY FAVOURABLE to buyers, and we are thus giving our patrons the full benefit of favourable purchases at prices very considerably below the standard prices for such objects ruling in Europe and America…'

The business card which is featured on the manuscript 'title-page' indicates that My Treasure Box was situated in the Grosvenor Arcade, Shanghai. Though we have not found full biographical details of A. Hupeden, a Hupeden is referenced in China importers and exporters directory (Bureau of Foreign Trade, Ministry of Industry, 1936), and Miss A. M. Hupeden is listed in the Journal of the North-China Branch of the Royal Asiatic Society for 1938/9 (Vol 69), which seems likely to be the Mme. A. Iskandrian-Hupeden quoted on the business card.

You may also be interested in...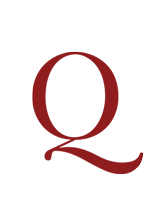 [SINO-JAPANESE WAR, 1894–5.]
Punitive forces attacking Pyöngyang.
First edition. The battle of Pyöngyang, 15 September 1894, was the second major land battle of the First Sino-Japanese War. In it, the town of Pyöngyang fell to the attacking Japanese forces who were then able to advance north to the Yalu River without opposition. Although the Chinese suffered heavy casualties, a fortuitous rain storm in the aftermath of the battle allowed the remains of their army to retreat safely to Wiju, a coastal town on the lower reaches of the Yalu River. In this woodblock triptych, a well-known painter of this popular art form, Toshihide Migita, illustrates the advancing Japanese forces standing steady in the face of a chaotic Chinese retreat.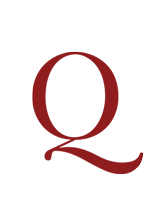 (VERSAILLES).
[PERELLE, Gabriel together with his sons Nicolas and Adam PERELLE]. A collection of plates showing Versailles, its gardens and menagerie. [Paris], N.
An interesting collection of the fine views of Versailles with which Louis XIV dazzled the rest of Europe. The landscape views of Perelle teeming with figures show the splendour of the new Versailles. The impressive scale and complex layout of the gardens is shown in a variety of views. Some of these views show different versions of the same subject. Comparing these different versions, one is able to follow the designs changes over a period of time in the ever changing landscape of Versailles. This is fascinating.