CHRISTENING (The).
A satirical Poem. In which are contain'd the humorous Transactions, Speeches, and Behaviour of the Guests who were present at the Ceremony and Entertainment …
London: Printed by W. James … 1732.
Folio, pp. 12, with an engraved frontispiece ('The Court Gossops' (sic.)), bound in error at the end; a little dusty, pale damp stain in top outer corner, else a good copy, disbound.
£2000

Approximately:
US $2528
€2226
Added to your basket:
A satirical Poem. In which are contain'd the humorous Transactions, Speeches, and Behaviour of the Guests who were present at the Ceremony and Entertainment …
First edition of an amusing verse satire on a famous court scandal. In 1732 Anne Vane, mistress of Frederick, Prince of Wales, gave birth to a son. The child, Cornwall Fitz-Frederick, was acknowledged as his, perhaps only as an assertion of his independence from his parents, and paternity was contested by Lords Hervey and Harrington, both of whom had apparently shared Vane's bed. Ridicule from the press followed, with comic prints and several verse and prose satires – including several depicted on the bookshelf in the frontispiece.

Here, the boy's christening provides the author with the opportunity to assemble a cast of scandalous courtly types and satirise their greed and loose sexual morals: 'Among the guests, mirth, Burgundy, Champeign / And smutty jests alternately do reign'.

Frederick broke off his relationship with Vane in 1735 and, suffering from 'cholics, loss of appetite, and general decay', she moved to Bath where both she and the child died the next year, an unhappy end alluded to by Samuel Johnson in The Vanity of Human Wishes (1749), when 'Vane could tell what ills from beauty spring.'

The striking frontispiece depicts Vane and the Prince of Wales seated on a canopied bed in a large room. Around them, courtiers drink, wield fans, and engage in intrigue. There is a bookcase on the left of the room filled with racy titles such as Ovid's The Art of Love and Rochester's Poems. After 'The Christening' is a second satirical poem, on the benefits of abandoning sexual morals in order to achieve preferment: 'The Happy Exchange, or a Maidenhead well dispos'd of.'

Scarce. ESTC lists eleven copies, at least three missing the frontispiece.

Foxon C164.
You may also be interested in...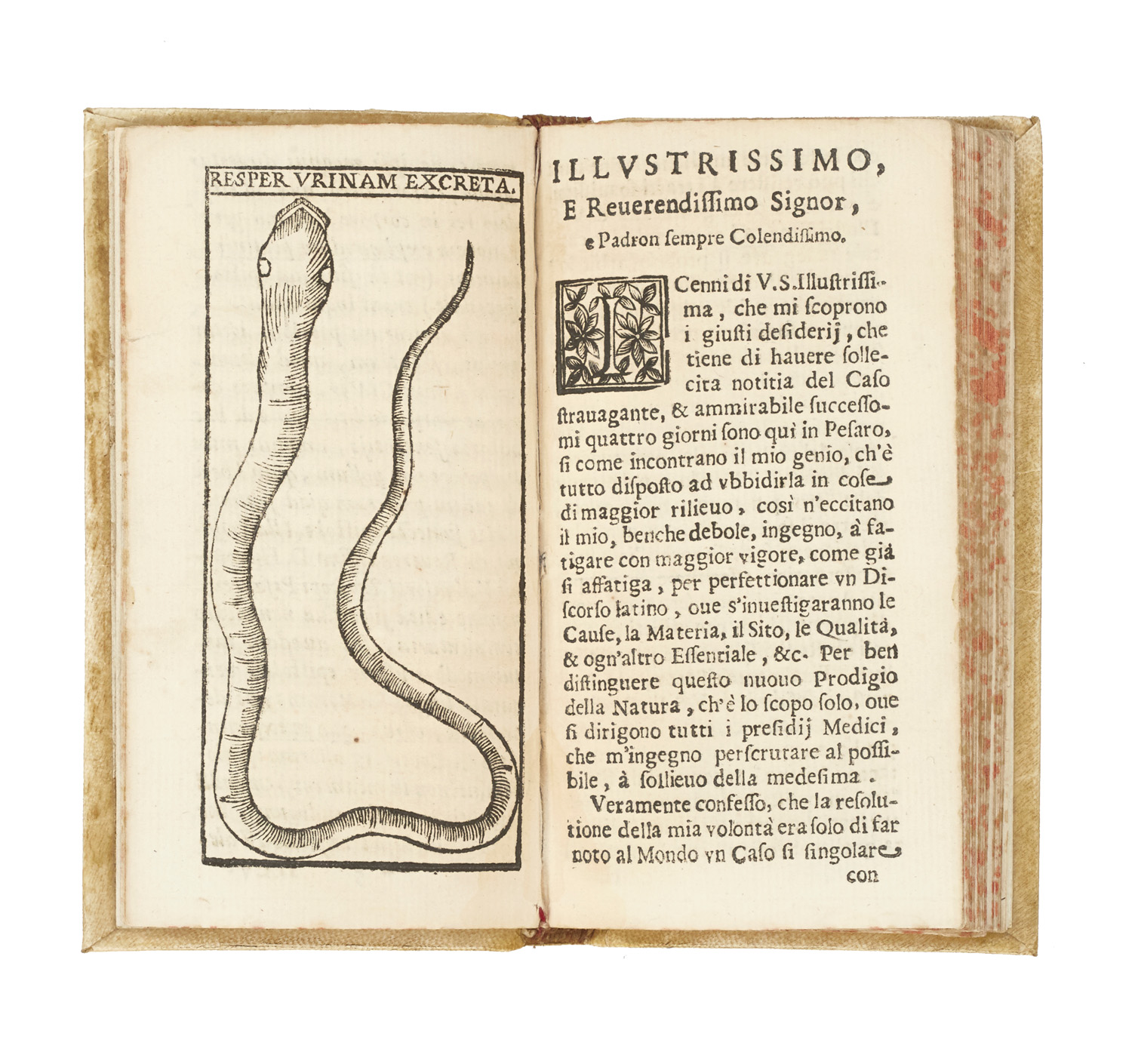 A WONDER WORM MARINIS, Dominico de.
Dissertatio philosophico-medica de re monstrosa à Capuccino Pisauri per urinam excreta. Plura de sanguinis grumis, polypis, serpentibus, ac praecipuè de vermibus in corpore humano procreatis non iniucunda complectens ...
First edition of this scarce dissertation on worms focussing on the extraordinary case of a capuchin preacher from Pesaro who in 1677 passed an enormous worm in his urine, which upon subsequent examination was declared to be a serpent. The Dissertatio begins with a prefatory letter in Italian by Alessandro Cocci discussing the case of the capuchin friar Stefano da Cammerino who for 13 months had suffered from kidney pains and bloody and lumpy urine. Following treatment by Cocci and Cesare Cesareo, Cammerino passed, with excruciating pain, a long thin worm through his urinary meatus, initially trying to pull it out, only to break it in two, and then passing the remainder, to his subsequent great relief. The worm caused much local interest and Cocci describes how it was initially put on display to satisfy the curious, before being examined under a microscope. The conclusion of this examination was that the 'prodigio della natura' passed by Cammerino was in fact a serpent.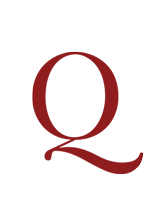 RAWLET, John.
Poetick Miscellanies …
First edition. Writing from the isolation of Newcastle, then a rural parish in fell country, Rawlet developed a mode of religious and descriptive poetry distinctly out of step with his own age, as is acknowledged by the editor in a verse preface: 'Reader, expect not here, the filth of th' Stage, / Poems that please, but more debauch the Age.' Rawlet's poems, such as 'On a great Thunder and Storm', 'On a Cross with a Crown upon it, in Burton, betwixt Lancashire and Kendale', and 'On the sight of Furness Fells', while looking back to Herbert in their weaving of the spiritual and the physical, please more by their anticipation of the topographical and sentimental concerns of the succeeding century.