[CITTADELLA, Cesare.]
Catalogo istorico de' pittori e scultori ferraresi e delle opere loro con in fine una nota esatta delle piu celebri pitture delle chiese di Ferrara.
Ferrara, per Francesco Pomatelli, 1782-83
4 vols bound in 2, large 8vo, pp. 42, 197, [1]; vi, 246, [2]; vi. 326, [2]; 344, [2]; with together 25 engraved portraits by Luigi Ughi, and each volume with engraved title-page enclosed by floral border also by Ughi; a fine copy in contemporary vellum, spine with contrasting red and green morocco labels, gilt, red marbled edges.
£2850

Approximately:
US $3780
€3243
First edition of the most important source book on artistic life in Ferrara then published. Cesare Citadella (1732-1809), a painter, priest, and curator of the natural history cabinet affiliated to Ferrara University, compiled his work by using the unpublished manuscript of Girolamo Baruffaldi who had assembled material on Ferrara's artists in the early 18th century (cf. Comolli, Bibliografia, (1788), I, pp. 209-216)). There is however, much original work by Citadella who gives a chronological account of Ferrara painters, sculptors, and engravers. Each Life is followed by a long list of the artist's works to be found in Ferrara; the artistic output is critically evaluated. Baruffaldi's book was only published in 1844-46.

Schlosser Magnino pp. 531, 584; Cicognara 2240; Lozzi 1663.
You may also be interested in...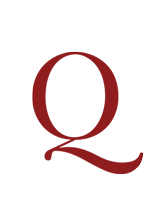 FROM NEWFOUNDLAND TO NOVAYA ZEMLYA ZORGDRAGER, Cornelis Giisbertsz.
Bloeijende Opkomst der aloude en hedendaagsche Groenlandsche Visschery … Uitgebreid met eene korte historische Beschryving der Noordere Gewesten, voornamentlyk Groenlandt, Yslandt, Spitsbergen, Nova Zembla [etc.] … Met byvoeging van de Walvischvangst … door Abraham Moubach. Tweeden Druk. Met aanmerkelyke Zaaken vermeerdert, nevens een korte Beschryving van de terreneufsche Bakkeljaau-Visschery. [The flourishing Rise of the ancient and modern Greenland Fishery … Enlarged with a short historical Description of the Northern Regions, namely Greenland, Iceland, Spitsbergen, Nova Zembla [etc.] … With an appendix on Whaling … by Abraham Moubach. Second Edition. Enlarged with significant material, as well as a short Description of the Newfoundland Cod-fishery].
Second edition, corrected, brought up to date, and much enlarged by Abraham Moubach, of a classic work on the Greenland whale fishery (first published 1720), the most extensive early Dutch work on the subject and one of the most authoritative in any language. 'It must always be one of the chief sources of information for the early history of the subject' (Allen). New material in this second (and best) edition includes four extra plates and a notable account of the cod-fishery on the Newfoundland banks (pp. 375-392).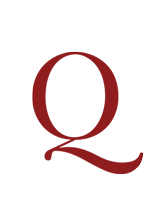 FOSSÉ, Charles Louis François.
Idées d'un militaire pour la disposition des troupes confiées aux jeunes officiers dans la défense et l'attaque des petits postes.
First edition. 'Ouvrage estimé' (Brunet). A splendidly illustrated military treatise and excellent example of French colour printing written by a French infantry officer and mathematician who distinguished himself in the Seven Years' War.