[CITTADELLA, Cesare.]
Catalogo istorico de' pittori e scultori ferraresi e delle opere loro con in fine una nota esatta delle piu celebri pitture delle chiese di Ferrara.
Ferrara, per Francesco Pomatelli, 1782-83
4 vols bound in 2, large 8vo, pp. 42, 197, [1]; vi, 246, [2]; vi. 326, [2]; 344, [2]; with together 25 engraved portraits by Luigi Ughi, and each volume with engraved title-page enclosed by floral border also by Ughi; a fine copy in contemporary vellum, spine with contrasting red and green morocco labels, gilt, red marbled edges.
£2850

Approximately:
US $4004
€3252
First edition of the most important source book on artistic life in Ferrara then published. Cesare Citadella (1732-1809), a painter, priest, and curator of the natural history cabinet affiliated to Ferrara University, compiled his work by using the unpublished manuscript of Girolamo Baruffaldi who had assembled material on Ferrara's artists in the early 18th century (cf. Comolli, Bibliografia, (1788), I, pp. 209-216)). There is however, much original work by Citadella who gives a chronological account of Ferrara painters, sculptors, and engravers. Each Life is followed by a long list of the artist's works to be found in Ferrara; the artistic output is critically evaluated. Baruffaldi's book was only published in 1844-46.

Schlosser Magnino pp. 531, 584; Cicognara 2240; Lozzi 1663.
You may also be interested in...
CONTEMPORARY ARMORIAL VELLUM MAY, Thomas.
The Reigne of King Henry the Second, written in seaven Bookes. By His Majesties Command.
First edition of a verse history dedicated to Charles I. May's literary career had begun with his translation of Lucan's strongly anti-imperial Pharsalia (1626-7), which also influenced several of his stage tragedies. But his republicanism was muted thereafter, and indeed his Continuation of Lucan (1630) was dedicated to King Charles, who then commissioned May's verse histories of Henry II (1633) and Edward III (1635). 'These poems, while they do not follow an obvious Caroline propaganda purpose, are sympathetic to the dilemmas of royal power' (Oxford DNB). Charles purportedly came to May's defence in 1634 after an altercation at court with the Lord Chamberlain, calling May 'his poet'; but his loyalty was not rewarded, and May sided with Parliament in the 1640s, turning propagandist.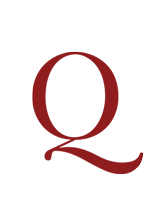 FOSSÉ, Charles Louis François.
Idées d'un militaire pour la disposition des troupes confiées aux jeunes officiers dans la défense et l'attaque des petits postes.
First edition. 'Ouvrage estimé' (Brunet). A splendidly illustrated military treatise and excellent example of French colour printing written by a French infantry officer and mathematician who distinguished himself in the Seven Years' War.