[CITY OF LONDON.]
An Act for the better regulating the Nightly-Watch, and Beadles within the City of London, and Liberties thereof; and for making more effectual the Laws now in being, for paving and cleansing the Streets and Sewers, in and about the said City.
[London, 1737].
Folio, pp. 11, [1], with a drop-head title and an integral docket-title on the final page (slightly dusty); woodcut head- and tail-pieces and initial; a very good copy, disbound.
£850

Approximately:
US $1194
€972
Rare first edition of an act providing for the 'raising and levying of Monies' for the employment of night-watchmen in the City of London. 'The said Constables, shall … use their best Endeavours, to prevent Fires, Murders, Burglaries, Robberies, and other Outrages, and Disorders …'. The act also provides for the punishment of watchmen for non-attendence and of rate-payers for non-payment of the levy, and for the 'pitching and paving' of streets in front of unoccupied or untenanted properties.

ESTC shows one copy only, at the British Library; OCLC adds holdings at the National Library of Medicine and the University of North Carolina.
You may also be interested in...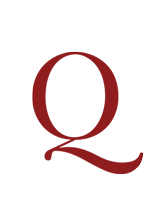 SAY, Léon.
[cover title: ] La Société coopérative est la meilleure des caisses d'épargne.
First edition. Léon Say (1826–1896), grandson of Jean-Baptiste Say, 'became one of the most prominent statesmen of the French Third Republic. He served as Finance Minister from 1872 to 1879, and again in 1882, overseeing the largest financial operation of the century – payment of war reparations in Germany. His financial policies were directed toward a decrease in public expenditures and the removal of barriers to internal trade. A brilliant speaker and debater, he railed against socialism from the left and protectionism from the right … Upon leaving the Cabinet, Say returned to his seat in parliament, assuming the leadership of the free trade party. He was at one time considered for the presidency of the republic, but was gradually set apart from his constituency by a rising tide of radicalism' (The New Palgrave).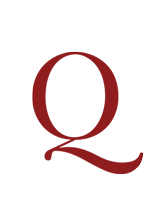 [BENTHAM, Jeremy].
Truth versus Ashhurst; or Law as it is, contrasted with what it is said to be. Written in December, 1792. And now first published.
First edition. The text was also printed the same year by Carlile, with Bentham's name on the title and a short annoucement that the work was first printed (i.e. by Moses) 'by order of Mr. Bentham for distribution among his friends', before Carlile asked whether the work might be made available for a wider audience and duly produced his own edition.