[CIVIL LAW.]
COMMENTARY, in Latin; a complete paper leaf, double columns of 61 lines, the words commented on written in a large formal gothic script, the extensive commentary written in a small rapid gothic script, brown ink, ruled lightly with plummet, two spaces for decorative initials left blank, in excellent condition. 332 x 201 (261 x 165 mm)
£250

Approximately:
US $343
€296
Added to your basket:
COMMENTARY, in Latin; a complete paper leaf, double columns of 61 lines, the words commented on written in a large formal gothic script, the extensive commentary written in a small rapid gothic script, brown ink, ruled lightly with plummet, two spaces for decorative initials left blank, in excellent condition. 332 x 201 (261 x 165 mm)
Much of the commentary is concerned with legal transactions and gives instructions about how to produce a valid legal document, such as putting the name of the reigning emperor at the start of the text. The commentary also discusses the different professions and occupations such as head of state, judge, advocate, soldier/knight, pugilist, archer, slave/servant, wife, farmer, philosopher, and logician; and there is a discussion about the properties of a saphire. Among the sources cited are the Digests of Justinian, Jerome, Isidore, Ambrose, and Lactantius. From the collection of E. H. and E. M. Dring.
You may also be interested in...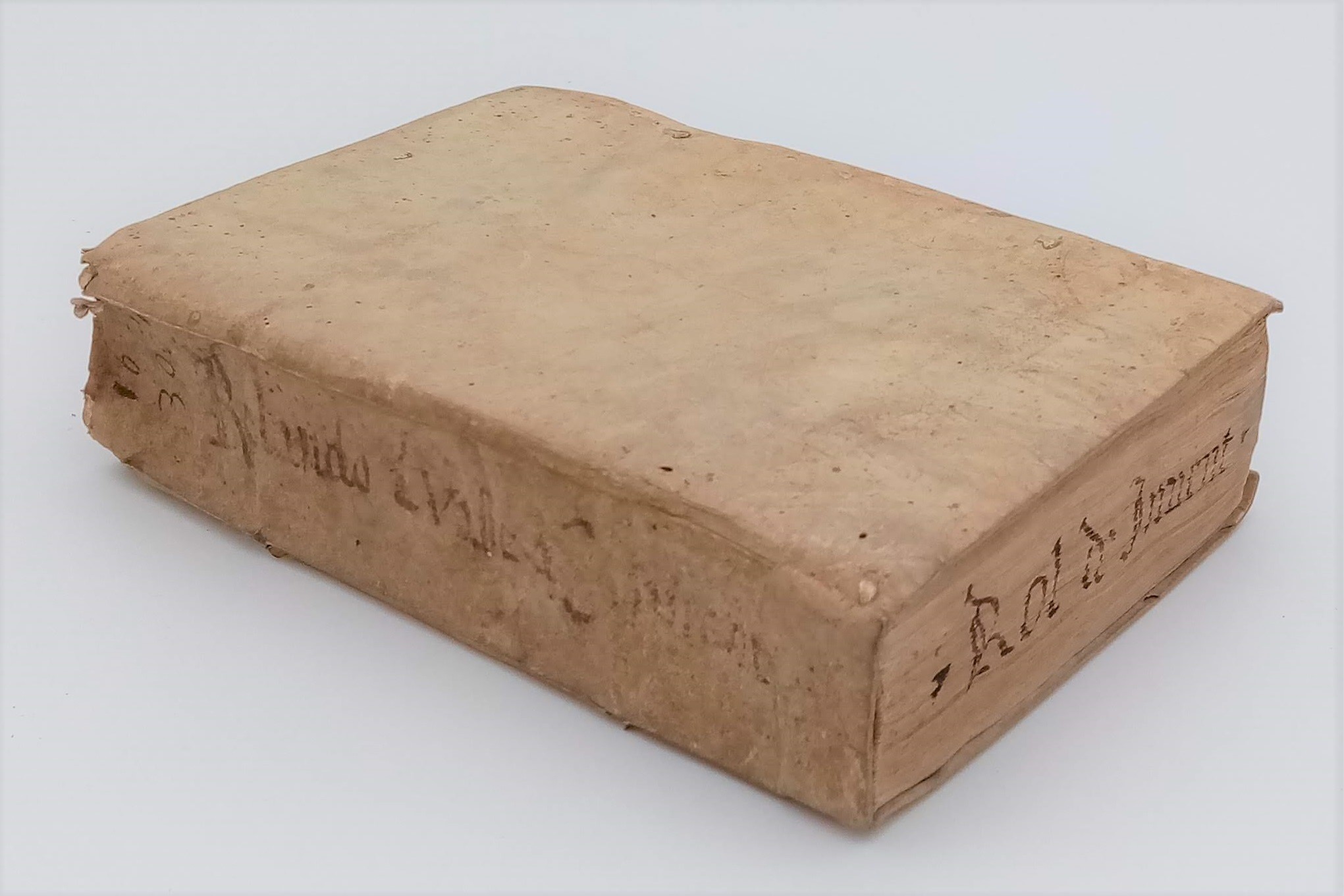 VALLE, Rolando della.
Tractatus non minus utilissimus quam necessarius de inventarii confectione.
Very rare first edition of the successful Tractatus of the statesman and jurist Rolando della Valle. It is the first work to systematically treat the procedure for the drawing of organized lists or inventories to be used in the practice of inheritance law.
MENDELSSOHN, Moses.
Jerusalem oder über religiöse Macht und Judenthum.
First posthumous edition, originally published in 1783 by Friedrich Maurer in Berlin, of this later work by Mendelssohn (1729–1786), in which he supports religious and political toleration, and advocates separation of church and state and civil equality for Jews. The work was reprinted as recently as 2001.