[CIVIL LAW.]
COMMENTARY, in Latin; a complete paper leaf, double columns of 61 lines, the words commented on written in a large formal gothic script, the extensive commentary written in a small rapid gothic script, brown ink, ruled lightly with plummet, two spaces for decorative initials left blank, in excellent condition. 332 x 201 (261 x 165 mm)
£250

Approximately:
US $323
€275
Added to your basket:
COMMENTARY, in Latin; a complete paper leaf, double columns of 61 lines, the words commented on written in a large formal gothic script, the extensive commentary written in a small rapid gothic script, brown ink, ruled lightly with plummet, two spaces for decorative initials left blank, in excellent condition. 332 x 201 (261 x 165 mm)
Much of the commentary is concerned with legal transactions and gives instructions about how to produce a valid legal document, such as putting the name of the reigning emperor at the start of the text. The commentary also discusses the different professions and occupations such as head of state, judge, advocate, soldier/knight, pugilist, archer, slave/servant, wife, farmer, philosopher, and logician; and there is a discussion about the properties of a saphire. Among the sources cited are the Digests of Justinian, Jerome, Isidore, Ambrose, and Lactantius. From the collection of E. H. and E. M. Dring.
You may also be interested in...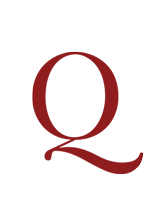 THE PEOPLE'S RIGHT TO OVERTURN AN UNJUST RULER [HOLBACH, Paul Thiry, Baron d'].
Système sociale. ou principes naturels de la morale et de la politique. Avec un examen de l'influence du gouvernement sur les moeurs.
Complete with all three parts, dealing with 'Natural principles of morals', 'Natural principles of politics' and 'Influence of government on customs', this edition was published anonymously and with a false imprint in the same year as the first. Holbach's system of 'natural politics', based on the same premises as the materialism which animated the Système de la nature, freed public morals from the realm of received authority or religion and built its foundation on the will of the people. It was man's duty to assume the full responsibility of mankind's independence: 'la morale convenable à l'homme doit être fondée sur la nature de l'homme; il faut qu'elle lui apprenne ce qu'il est, le but qu'il se propose, & les moyens d'y parvenir'. Sovereignty of the people did not mean disorder, quite the opposite: Holbach 'rejected revolution as a solution to political problems, [asserting] that revolution is worse than the disease which it is supposed to cure' (Copleston, A history of philosophy, vol. IV, p. 50). The citizens' happiness features as natural end and therefore natural foundation of any political body, the legitimate nature of which can and ought to be questioned if the citizens find the ruler unjust. The book was seized and put on the Index in 1775.
FRANCE DIVIDED L'ASSEMBLÉE NATIONALE.
Décrets de l'assemblée nationale, concernant la division du royaume en 83 départemens.
[bound with:] DÉMEUNIER, [Jean-Nicolas]. Rapport sur la convocation de la premiere legislature … Paris, Imprimerie Nationale, 1791.