[CIVIL LAW.]
COMMENTARY, in Latin; a complete paper leaf, double columns of 61 lines, the words commented on written in a large formal gothic script, the extensive commentary written in a small rapid gothic script, brown ink, ruled lightly with plummet, two spaces for decorative initials left blank, in excellent condition. 332 x 201 (261 x 165 mm)
£250

Approximately:
US $328
€296
Added to your basket:
COMMENTARY, in Latin; a complete paper leaf, double columns of 61 lines, the words commented on written in a large formal gothic script, the extensive commentary written in a small rapid gothic script, brown ink, ruled lightly with plummet, two spaces for decorative initials left blank, in excellent condition. 332 x 201 (261 x 165 mm)
Much of the commentary is concerned with legal transactions and gives instructions about how to produce a valid legal document, such as putting the name of the reigning emperor at the start of the text. The commentary also discusses the different professions and occupations such as head of state, judge, advocate, soldier/knight, pugilist, archer, slave/servant, wife, farmer, philosopher, and logician; and there is a discussion about the properties of a saphire. Among the sources cited are the Digests of Justinian, Jerome, Isidore, Ambrose, and Lactantius. From the collection of E. H. and E. M. Dring.
You may also be interested in...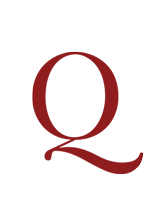 BENTHAM, Jeremy.
The Elements of the Art of Packing, as applied to Special Juries, particularly in cases of libel law.
First published edition, originally printed in 1810, of Bentham's criticism of English libel law, which he had always detested and which more than once stood in the way of the free publication of his opinions. When the work was written, the law's injustice had recently been made obvious in a series of prosecutions for libelling the Duke of York. The Art of Packing contains many bitter animadversions on the Judges, and Romilly, who read the manuscript, warned Bentham that the attorney-general would be certain to prosecute both author and publisher under the very law the work condemns. Bentham accepted Romilly's advice not to sell it openly, though he gave away copies to his friends.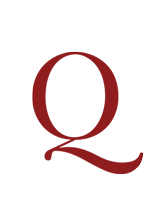 'THE LAST OF THE PHYSIOCRATS' SCHMALZ, Theodor Anton Heinrich.
Économie politique, ouvrage traduit de l'Allemand ... par Henri Jouffroy ... revu et annoté sur la traduction, par M. Fritot ... Tome premier [- deuxième].
First edition in French of this work on the principles of economics, originally published in 1818 as Staatswirtschaftslehre in Briefen an einen teutschen Erbprinzen. Schmalz (1760–1831) has been called 'the last of the physiocrats'. 'Though he criticised Adam Smith severely, he was opposed to protective duties. He compared Colbertism to the Ptolemaic, physiocracy to the Copernican system, Smith being the Tycho Brahe holding an intermediate position between the two. The doctrines of Quesnay, he was convinced, would ere long everywhere triumph' (Palgrave).