[CIVIL LAW.]
COMMENTARY, in Latin; a complete paper leaf, double columns of 61 lines, the words commented on written in a large formal gothic script, the extensive commentary written in a small rapid gothic script, brown ink, ruled lightly with plummet, two spaces for decorative initials left blank, in excellent condition. 332 x 201 (261 x 165 mm)
£250

Approximately:
US $338
€298
Added to your basket:
COMMENTARY, in Latin; a complete paper leaf, double columns of 61 lines, the words commented on written in a large formal gothic script, the extensive commentary written in a small rapid gothic script, brown ink, ruled lightly with plummet, two spaces for decorative initials left blank, in excellent condition. 332 x 201 (261 x 165 mm)
Much of the commentary is concerned with legal transactions and gives instructions about how to produce a valid legal document, such as putting the name of the reigning emperor at the start of the text. The commentary also discusses the different professions and occupations such as head of state, judge, advocate, soldier/knight, pugilist, archer, slave/servant, wife, farmer, philosopher, and logician; and there is a discussion about the properties of a saphire. Among the sources cited are the Digests of Justinian, Jerome, Isidore, Ambrose, and Lactantius. From the collection of E. H. and E. M. Dring.
You may also be interested in...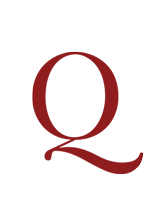 HOFFMANN VON FALLERSLEBEN, August Heinrich.
Unpolitische Lieder.
First edition of each work. Hoffmann (1784–1874), self-ennobled 'von Fallersleben', was first librarian (1823) and then professor of German language and literature (1830) at the University of Breslau, before his dismissal in 1842 due to the politically sensitive content of the supposedly Unpolitischen Lieder, a collection of poems highlighting rottenness in contemporary German state and society. A second edition of vol. I, replacing 10 earlier poems with 10 new ones, appeared at the same time as vol. II.
'A PROFITABLE BOOKE' FOR GENERATIONS OF LAW STUDENTS PERKINS, John.
A profitable booke of Master Iohn Perkins, Fellow of the Inner Temple. Treating of the lawes of England.
An attractive copy of the 1601 edition of Perkins' Profitable book. Perkins, who died around 1545, had a troubled career – allegedly having his heels 'turned upward' in Westminster Hall for being a dishonest attorney and later being imprisoned and banished from Oxford for accusing two local abbots of treason and vice – but he became a 'household name for generations of law students by reason of his little book on land law, called Perkins' Profitable Book, which first appeared (in law French) in 1528 under the Latin title Perutilis tractatus magistri Johannis Parkins interioris Templi socii' (ODNB). The first English translation appeared in 1555 and ran through seventeen editions and reprintings before 1660, with an edition appearing as late as 1827. 'The English versions are divided into eleven chapters (dealing with grants, deeds, feoffments, exchanges, dower, curtesy, wills, devises, surrenders, reservations, and conditions) and 845 numbered sections. The Profitable Book was intended as a kind of supplement to Littleton's Tenures ... [It] has a thoughtful jurisprudential preface, is clearly written, and was considered authoritative' (ibid.).