[CIVIL LAW.]
COMMENTARY, in Latin; a complete paper leaf, double columns of 61 lines, the words commented on written in a large formal gothic script, the extensive commentary written in a small rapid gothic script, brown ink, ruled lightly with plummet, two spaces for decorative initials left blank, in excellent condition. 332 x 201 (261 x 165 mm)
£250

Approximately:
US $305
€276
Added to your basket:
COMMENTARY, in Latin; a complete paper leaf, double columns of 61 lines, the words commented on written in a large formal gothic script, the extensive commentary written in a small rapid gothic script, brown ink, ruled lightly with plummet, two spaces for decorative initials left blank, in excellent condition. 332 x 201 (261 x 165 mm)
Much of the commentary is concerned with legal transactions and gives instructions about how to produce a valid legal document, such as putting the name of the reigning emperor at the start of the text. The commentary also discusses the different professions and occupations such as head of state, judge, advocate, soldier/knight, pugilist, archer, slave/servant, wife, farmer, philosopher, and logician; and there is a discussion about the properties of a saphire. Among the sources cited are the Digests of Justinian, Jerome, Isidore, Ambrose, and Lactantius. From the collection of E. H. and E. M. Dring.
You may also be interested in...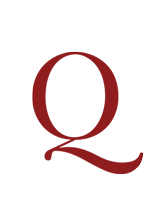 HOFFMANN VON FALLERSLEBEN, August Heinrich.
Unpolitische Lieder.
First edition of each work. Hoffmann (1784–1874), self-ennobled 'von Fallersleben', was first librarian (1823) and then professor of German language and literature (1830) at the University of Breslau, before his dismissal in 1842 due to the politically sensitive content of the supposedly Unpolitischen Lieder, a collection of poems highlighting rottenness in contemporary German state and society. A second edition of vol. I, replacing 10 earlier poems with 10 new ones, appeared at the same time as vol. II.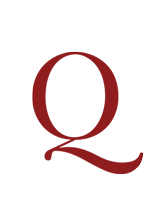 SAY, Léon.
[cover title: ] La Société coopérative est la meilleure des caisses d'épargne.
First edition. Léon Say (1826–1896), grandson of Jean-Baptiste Say, 'became one of the most prominent statesmen of the French Third Republic. He served as Finance Minister from 1872 to 1879, and again in 1882, overseeing the largest financial operation of the century – payment of war reparations in Germany. His financial policies were directed toward a decrease in public expenditures and the removal of barriers to internal trade. A brilliant speaker and debater, he railed against socialism from the left and protectionism from the right … Upon leaving the Cabinet, Say returned to his seat in parliament, assuming the leadership of the free trade party. He was at one time considered for the presidency of the republic, but was gradually set apart from his constituency by a rising tide of radicalism' (The New Palgrave).