[CIVIL LAW.]
COMMENTARY, in Latin; a complete paper leaf, double columns of 61 lines, the words commented on written in a large formal gothic script, the extensive commentary written in a small rapid gothic script, brown ink, ruled lightly with plummet, two spaces for decorative initials left blank, in excellent condition. 332 x 201 (261 x 165 mm)
£250

Approximately:
US $326
€296
Added to your basket:
COMMENTARY, in Latin; a complete paper leaf, double columns of 61 lines, the words commented on written in a large formal gothic script, the extensive commentary written in a small rapid gothic script, brown ink, ruled lightly with plummet, two spaces for decorative initials left blank, in excellent condition. 332 x 201 (261 x 165 mm)
Much of the commentary is concerned with legal transactions and gives instructions about how to produce a valid legal document, such as putting the name of the reigning emperor at the start of the text. The commentary also discusses the different professions and occupations such as head of state, judge, advocate, soldier/knight, pugilist, archer, slave/servant, wife, farmer, philosopher, and logician; and there is a discussion about the properties of a saphire. Among the sources cited are the Digests of Justinian, Jerome, Isidore, Ambrose, and Lactantius. From the collection of E. H. and E. M. Dring.
You may also be interested in...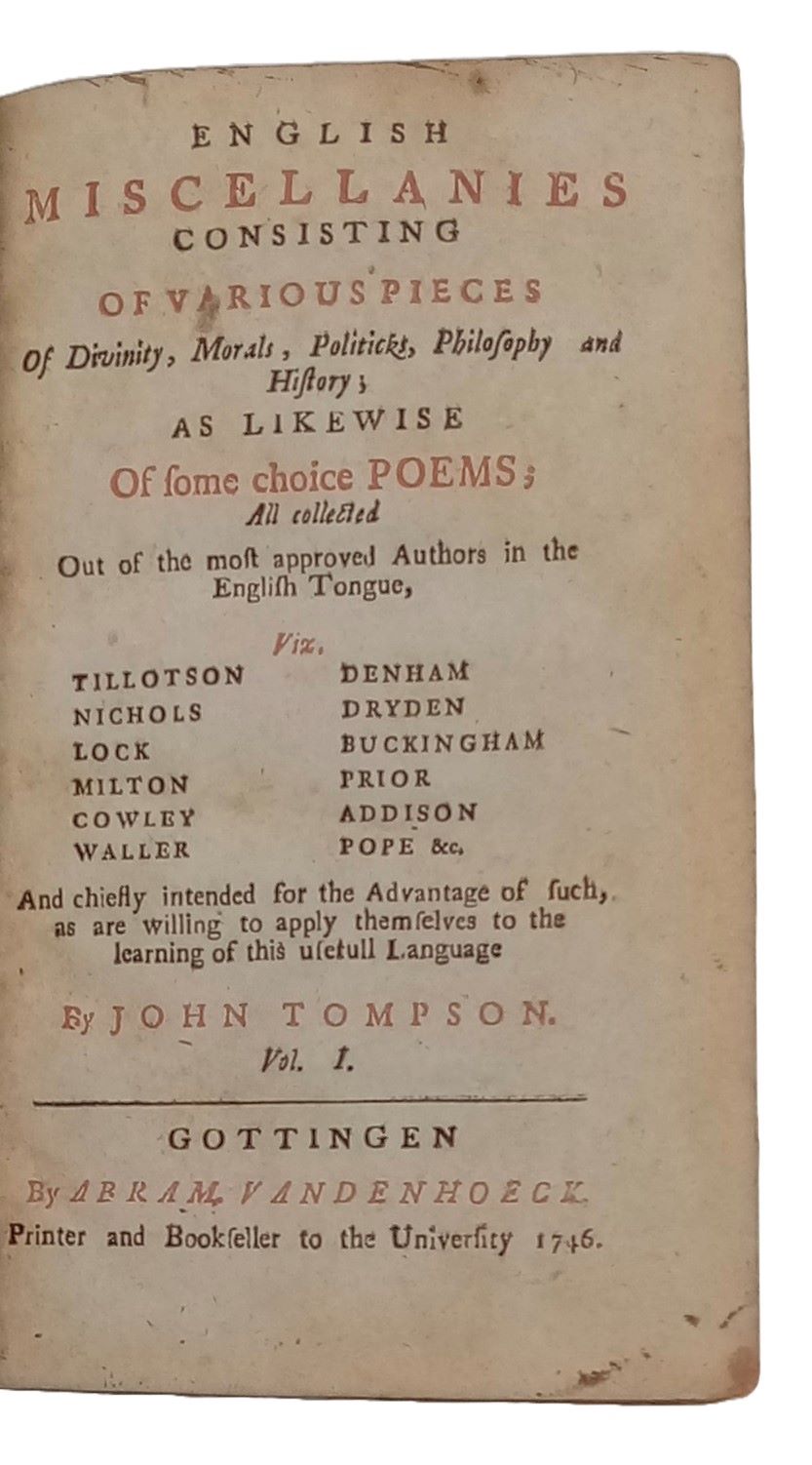 WITH NEW CONTENT – POPE, THOMSON, YOUNG … TOMPSON, John, editor.
English Miscellanies consisting of various Pieces of Divinity, Morals, Politicks, Philosophy and History; as likewise of some choice Poems; all collected out of the most approved Authors in the English Tongue [etc.] … Vol. I[–II].
Second edition, revised, of John Tompson's important English Miscellanies, expanded to almost twice the size of the first edition, including up-to-date content published since 1737.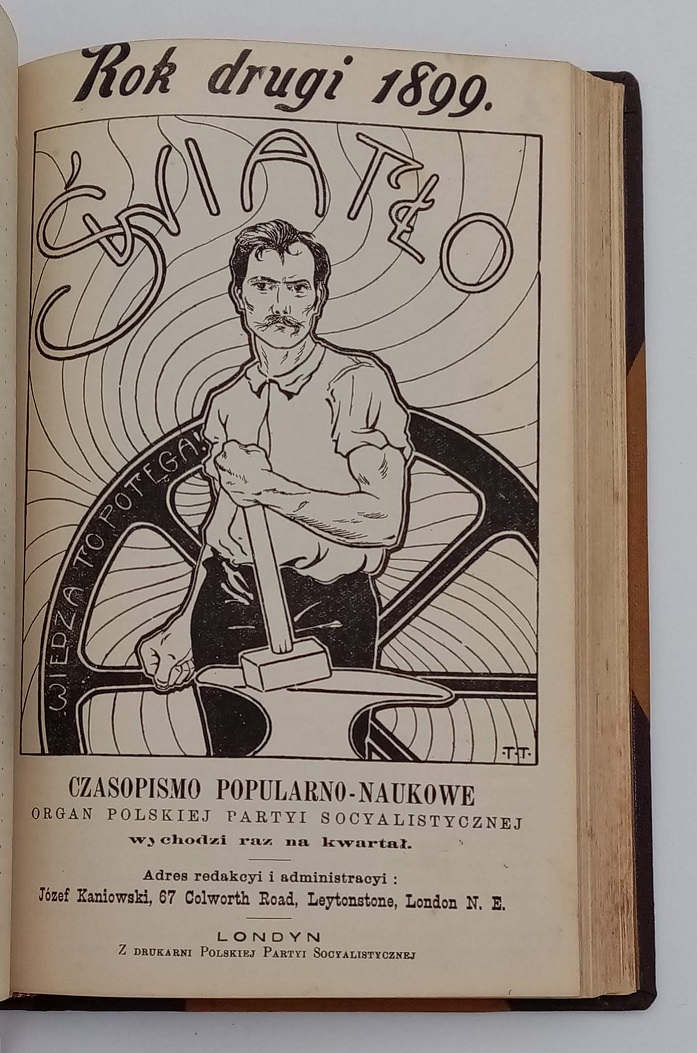 ŚWIATŁO.
Czasopismo popularno-naukowe. Organ Polskiej Partyi Socyalistycznej. Rok pierwszy [- drugi].
The first two complete years (eight consecutive issues) of the very rare quarterly magazine of the PPS, the largest Socialist Party of Poland, lead by Piłsudski. Altogether 19 issues appeared up to 1904. The annual titles, which are apparently not always present were designed by Teofil Terlecki (1870-1902). Earlier he had worked for the Munich periodical Jugend, from which the German word for art nouveau (Jugendstil) is derived. Later he designed numerous exile publications of the PPS.