[CIVIL LAW.]
COMMENTARY, in Latin; a complete paper leaf, double columns of 61 lines, the words commented on written in a large formal gothic script, the extensive commentary written in a small rapid gothic script, brown ink, ruled lightly with plummet, two spaces for decorative initials left blank, in excellent condition. 332 x 201 (261 x 165 mm)
£250

Approximately:
US $341
€280
Added to your basket:
COMMENTARY, in Latin; a complete paper leaf, double columns of 61 lines, the words commented on written in a large formal gothic script, the extensive commentary written in a small rapid gothic script, brown ink, ruled lightly with plummet, two spaces for decorative initials left blank, in excellent condition. 332 x 201 (261 x 165 mm)
Much of the commentary is concerned with legal transactions and gives instructions about how to produce a valid legal document, such as putting the name of the reigning emperor at the start of the text. The commentary also discusses the different professions and occupations such as head of state, judge, advocate, soldier/knight, pugilist, archer, slave/servant, wife, farmer, philosopher, and logician; and there is a discussion about the properties of a saphire. Among the sources cited are the Digests of Justinian, Jerome, Isidore, Ambrose, and Lactantius. From the collection of E. H. and E. M. Dring.
You may also be interested in...
REFORM IS TREASON EYRE, Sir James.
The Charge delivered … to enquire of certain high treasons, and misprisions of treason, within the county of Middlesex, to the grand jury … Thursday, the 2d day of October, 1794. Published at the request of the grand jury …
First edition. The judge Sir James Eyre had been in the Privy Council when members of the London Corresponding Society (including Thomas Holcroft) had been first questioned in May 1794, and expressed the view that they were guilty of treason.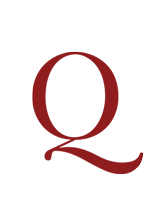 [STRAFFORD.] ST. JOHN, Oliver.
An Argument of law concerning the bill of attainder of high-treason of Thomas Earle of Strafford …
First and only edition, a summary and justification by the Solicitor General of the government's legal position against the Thomas Wentworth, Earl of Strafford, condemned to death by a Bill of Attainder and executed before an enormous crowd on 12 May 1641.