[CIVIL LAW.]
COMMENTARY, in Latin; a complete paper leaf, double columns of 61 lines, the words commented on written in a large formal gothic script, the extensive commentary written in a small rapid gothic script, brown ink, ruled lightly with plummet, two spaces for decorative initials left blank, in excellent condition. 332 x 201 (261 x 165 mm)
£250

Approximately:
US $309
€277
Added to your basket:
COMMENTARY, in Latin; a complete paper leaf, double columns of 61 lines, the words commented on written in a large formal gothic script, the extensive commentary written in a small rapid gothic script, brown ink, ruled lightly with plummet, two spaces for decorative initials left blank, in excellent condition. 332 x 201 (261 x 165 mm)
Much of the commentary is concerned with legal transactions and gives instructions about how to produce a valid legal document, such as putting the name of the reigning emperor at the start of the text. The commentary also discusses the different professions and occupations such as head of state, judge, advocate, soldier/knight, pugilist, archer, slave/servant, wife, farmer, philosopher, and logician; and there is a discussion about the properties of a saphire. Among the sources cited are the Digests of Justinian, Jerome, Isidore, Ambrose, and Lactantius. From the collection of E. H. and E. M. Dring.
You may also be interested in...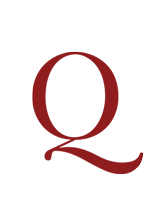 'THE MOST SEDITIOUS BOOK THAT EVER WAS WRITTEN' ROBERT, Southey.
Wat Tyler. A dramatic poem …
First edition of Southey's republican verse drama, written at Oxford in three days in 1794. The manuscript had been left with Thomas Spence in prison for possible publication, but Spence had misgivings. Many years later 'a mischievous publisher obtained a copy … and printed it. The publication was enormously successful, and was acutely embarrassing to a poet laureate, although he defended himself forcefully', arguing 'that his basic convictions had never changed' (ODNB).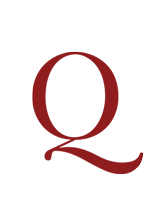 THE BLACK BOOK [WADE, John.]
The Black Book; or corruption unmasked! …
First edition of Wade's infamous Black Book, the 'bible' of the English Reform movement, 'a massive compendium of all the abuses, electoral, ecclesiastical, legal, which they sought to abolish. It was first published in 1820 and passed through edition after edition, continually augmented with new arguments, new reports of abuses and new statistics' until the influential edition of 1831, published on the eve of the Reform Bill. 'Its emphasis on the need to have practical as well as equitable representation lies at the root of parliamentary democracy' (PMM).