[CIVIL LAW.]
COMMENTARY, in Latin; a complete paper leaf, double columns of 61 lines, the words commented on written in a large formal gothic script, the extensive commentary written in a small rapid gothic script, brown ink, ruled lightly with plummet, two spaces for decorative initials left blank, in excellent condition. 332 x 201 (261 x 165 mm)
£250

Approximately:
US $325
€277
Added to your basket:
COMMENTARY, in Latin; a complete paper leaf, double columns of 61 lines, the words commented on written in a large formal gothic script, the extensive commentary written in a small rapid gothic script, brown ink, ruled lightly with plummet, two spaces for decorative initials left blank, in excellent condition. 332 x 201 (261 x 165 mm)
Much of the commentary is concerned with legal transactions and gives instructions about how to produce a valid legal document, such as putting the name of the reigning emperor at the start of the text. The commentary also discusses the different professions and occupations such as head of state, judge, advocate, soldier/knight, pugilist, archer, slave/servant, wife, farmer, philosopher, and logician; and there is a discussion about the properties of a saphire. Among the sources cited are the Digests of Justinian, Jerome, Isidore, Ambrose, and Lactantius. From the collection of E. H. and E. M. Dring.
You may also be interested in...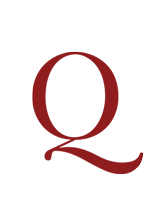 ANSWER TO PAINE SOUTHCOTT, Joanna.
An Answer to Thomas Paine's third part of The Age of Reason, published by D. I. Eaton; likewise to S. Lane, a Calvinistic preacher, at Yeovil, in Somersetshire; and to Hewson Clarke, editor of The Scourge, and late of Emanuel College, Cambridge.
First edition, scarce pamphlet dictated to Southcott's secretaries, Ann Underwood and Jane Townley, consisting of her refutations of Thomas Paine's attack on religion, the Age of Reason (first published 1794), as well as her spirited defence against contemporary abusers: a preacher called Lane, who had accused Southcott of sedition, and a Cambridge student called Hewson Clarke. Southcott reiterates here her argument that God would choose a woman to be his prophet, because his first prophesy was heard by Eve at the Fall.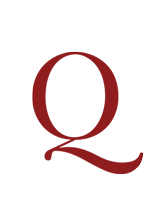 [REFORM ACT.]
Stanzas congratulatory, addressed to the Borough of Gateshead on the eve of her Reform Festival.
A verse lampoon written after the creation of the new Parliamentary borough of Gateshead by the Reform Act of 1832, and on its new MP Cuthbert Rippon and the local reformer William Henry Brockett.