[CIVIL LAW.]
COMMENTARY, in Latin; a complete paper leaf, double columns of 61 lines, the words commented on written in a large formal gothic script, the extensive commentary written in a small rapid gothic script, brown ink, ruled lightly with plummet, two spaces for decorative initials left blank, in excellent condition. 332 x 201 (261 x 165 mm)
£250

Approximately:
US $316
€280
Added to your basket:
COMMENTARY, in Latin; a complete paper leaf, double columns of 61 lines, the words commented on written in a large formal gothic script, the extensive commentary written in a small rapid gothic script, brown ink, ruled lightly with plummet, two spaces for decorative initials left blank, in excellent condition. 332 x 201 (261 x 165 mm)
Much of the commentary is concerned with legal transactions and gives instructions about how to produce a valid legal document, such as putting the name of the reigning emperor at the start of the text. The commentary also discusses the different professions and occupations such as head of state, judge, advocate, soldier/knight, pugilist, archer, slave/servant, wife, farmer, philosopher, and logician; and there is a discussion about the properties of a saphire. Among the sources cited are the Digests of Justinian, Jerome, Isidore, Ambrose, and Lactantius. From the collection of E. H. and E. M. Dring.
You may also be interested in...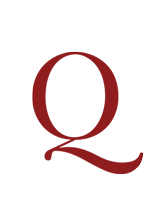 MARX, Karl and Friedrich ENGELS.
Sobranie istoricheskikh rabot'.
First edition thus, a Russian collected edition of three works, Class War in France 1848-1850; The Eighteenth Brumaire of Louis Bonaparte and Engels' Revolution and Counter-Revolution in Germany. The works are translated from the original German, and edited by V. Bazarov and I. Stepanov. The collection also includes an introduction to Class War by Engels, and a commentary on Revolution by Karl Kautsky, which first appeared in the German edition.
[HO CHI MINH].
Le Procès de la Colonisation française – première série [all published] – Mœurs coloniales.
First edition, very rare, of a strident attack on French colonial policy, not just in Indochina but also in Madagascar, Cameroon, Algeria etc, by the future President and Prime Minister of North Vietnam. He strikes out at taxation, governance, 'les civilisateurs', corruption, exploitation, undereducation and 'le martyre de la femme indigène'.