CLARKE, Edward.
Letters concerning the Spanish nation: written at Madrid during the years 1760 and 1761.
London, T. Becket and P. A. De Hondt, 1763.
4to, pp. [viii], xlix, [i, errata], 200, 199–354, with an engraved coat of arms on p. [iii]; several annotations in a contemporary hand, some slightly shaved but three preserved by the binder; occasional light spotting; contemporary calf-backed marbled boards; rubbed, spine and corners renewed; from the library of Ian Robertson (1928–2020).
£950

Approximately:
US $1266
€1121
Added to your basket:
Letters concerning the Spanish nation: written at Madrid during the years 1760 and 1761.
First edition. A description of Spain by the chaplain to the earl of Bristol's embassy to Madrid. It 'abounds with detailed observation' (Oxford DNB).

During his two-year residence in Spain, the author 'made it his business . . . to collect such informations, hints, and material relative to the present state of Spain, as might either gratify the curiosity of his friends, or prove of some utility to the public in general' (preface). He commences with a historical introduction taken from the marquis of Mondejar's memoirs, an account of Spain following the death of the last Spanish Habsburg, Charles II, with the ensuing difficulties caused by a Bourbon succession to the Spanish throne, and a table listing English ambassadors and envoys sent to the Spanish court since 1600. The letters combine a description of the author's experiences with information on the country, including its government and laws, literature and men of learning, antiquities, economy and commerce, and the state of its armed forces. Added to this are descriptions of its main towns, the Escorial (with a catalogue of the Latin, Greek and Hebrew manuscripts in its library), and a description of the 'bull-feast' exhibited on Charles III's public entry into Madrid on 15 July 1760.

Clarke's Letters concerning the Spanish nation reflects his interests as a well-known antiquary, traveller and author by providing us with a highly readable and thorough description of Spain in the mid-eighteenth century. This, despite the fact that, as he states in his preface, he had originally intended to write a grander work. Further research, however, had been made impossible by the ratification of the Family Compact which forced Bristol's embassy to leave Madrid on 17 December 1761. As a result of this alliance with France, Spain was brought into the Seven Years' War and she lost Florida to the English (though this was, in part, compensated for by the acquisition of Louisiana from France).

The annotations in this copy, in a contemporary scrawl, are those of someone with some insight into the matters discussed. Next to the entry 'Will. Finch, brother to the Earl of Winchelsea, envoy extraordinary, 1732' in the table of English ambassadors and envoys, it has written 'He never went; as dull a man as ever a Court preferred', and beside the paragraph beginning 'I remember being told by an English earl, who had travelled into Spain a few years since . . .' (p. 140) is the note 'perhaps Ld Huntington'.

ESTC T144839; Farinelli p. 259; Goldsmiths' 9826; Palau 55297. See Robertson, Los curiosos impertinentes (1992) pp. 17–27.
You may also be interested in...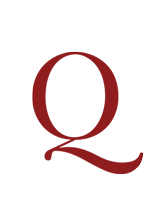 CERVANTES SAAVEDRA, Miguel de (Charles JARVIS, translator).
Don Quixote de La Mancha . . . Embellished with twenty-four highly finished engravings, from drawings designed expressly for this edition.
First edition with these plates, which are after drawings by the Scottish aquatint engraver and painter John Heaviside Clark (c. 1771–1863). 'They are well conceived and executed. The series, which was engraved for colouring, and is generally, but not always, found coloured, is now difficult to procure' (Ashbee). 'Río y Rico, excessively critic, considers these illustrations as very bad. For Givanel, they are revolutionary, a new and humorous way of understanding Cervantes' novel' (Cushing Memorial Library Cervantes Collection, online).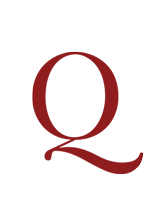 DRINKWATER, John [later John DRINKWATER BETHUNE].
A history of the late siege of Gibraltar. With a description and account of that garrison, from the earliest periods . . . . Fourth edition.
First published in 1785. The present edition prints the text of the corrected second edition (1786). 'In 1777, aged fifteen, Drinkwater [1762–1844] joined as ensign a regiment of volunteers raised in Manchester, at a time of indignant excitement produced by the news of General Burgoyne's surrender at Saratoga. The Manchester regiment or, more properly, the 72nd regiment or Royal Manchester volunteers, was not, however, sent to America, but to Gibraltar. The garrison was besieged in June 1779 by a Franco-Spanish force. Throughout the siege, which lasted until February 1783, Drinkwater kept a careful record of events. Thereafter the 72nd, in which he had become a captain, was ordered home and disbanded. From his memoranda Drinkwater compiled A history of the late siege of Gibraltar . . . dedicated by permission to the king. It went through four editions in four years' (Oxford DNB).