COBBETT, William.
A Collection of facts and observations, relative to the peace with Buonaparte, chiefly extracted from the Porcupine …
London, Cobbett and Morgan, 2 November 1801.
8vo, pp. [4], 248, lxiii, [1]; a fine copy, printed on blue-tinted paper, in attractive contemporary tree calf, spine gilt with a pattern of interlinked circles, red morocco label.
£350

Approximately:
US $466
€413
Added to your basket:
A Collection of facts and observations, relative to the peace with Buonaparte, chiefly extracted from the Porcupine …
First edition, collecting anti-Jacobin articles from Cobbett's Porcupine 51 June to 27 October 1801, alongside eight letters by him to Lord Hawkesbury, and nine appendices of treaties and speeches. The Porcupine, launched as an independent newspaper by Cobbett in October 1800, never achieved the circulation he hoped for an he sold his interest in late 1801 in favour of his famous Political Register.
You may also be interested in...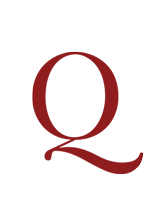 DRINKWATER, John [later John DRINKWATER BETHUNE].
A history of the late siege of Gibraltar. With a description and account of that garrison, from the earliest periods . . . . Fourth edition.
First published in 1785. The present edition prints the text of the corrected second edition (1786). 'In 1777, aged fifteen, Drinkwater [1762–1844] joined as ensign a regiment of volunteers raised in Manchester, at a time of indignant excitement produced by the news of General Burgoyne's surrender at Saratoga. The Manchester regiment or, more properly, the 72nd regiment or Royal Manchester volunteers, was not, however, sent to America, but to Gibraltar. The garrison was besieged in June 1779 by a Franco-Spanish force. Throughout the siege, which lasted until February 1783, Drinkwater kept a careful record of events. Thereafter the 72nd, in which he had become a captain, was ordered home and disbanded. From his memoranda Drinkwater compiled A history of the late siege of Gibraltar . . . dedicated by permission to the king. It went through four editions in four years' (Oxford DNB).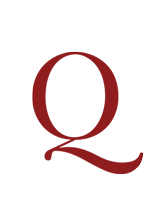 HALL, Herbert Byng.
Spain; and the seat of war in Spain.
First edition of the account of the First Carlist War; rare. Herbert Hall (1805–1883), who is described on the title as 'Late Captain of the Seventh Royal British Fusileers, and Knight of the Order of St. Ferdinand', arrived with Generals Evans and Alava at Santander on 13 August 1835 and departed from the same port around the end of February 1836. During his service in Spain he was 'individually an eye-witness of every action and skirmish in which either the British Auxiliary troops or the Christino army were engaged. Events subsequent to my arrival in Spain, unlooked-for and unsought, though most kindly granted, placed me in a situation, from my being attached for a length of time to the head-quarters of the commander-in-chief of the army in the north, and with whom I constantly resided, and thereby was enabled to see far more of the provinces which are the principal theatre of the war than most of my English comrades, whatever may have been their superior military knowledge' (pp. 15–16).