AN 'ENGLISH' ROMANCE, THE ROXBURGHE COPY
COLET, Claude.
L'Histoire Palladienne, traitant des gestes & genereux faitz d'armes et d'amours de plusieurs grandz princes et seigneurs, specialement de Palladien filz du roy Milanor d'Angleterre, & de la belle Selerine sœur du roy du Portugal: nouvellement mise en nostre vulgaire Françoys …
Paris, Estienne Groulleau, 1555.
Folio, ff. [8], cxxxiiii, with a woodcut printer's device to the title-page, 39 woodut illustrations set within decorative borders, and woodcut initials throughout; a fine copy with generous margins in early nineteenth-century calf, rebacked preserving the old spine, covers gilt with the arms of the bibliophile John Ker, Duke of Roxburghe; Chatsworth bookplate and of William Cavendish, Duke of Devonshire, with his gilt initials added to the corners of the covers; faint early ownership inscription to title-page ('Herbert'), repeated several times on O6v.
£9750

Approximately:
US $12794
€10905
First edition, very scarce, the issue printed by Groulleau for retail in his own shop; there were three other issues, under the imprints (and publishers' devices) of Jean Dallier, Vincent Sertenas or Jean Longis, but all naming Groulleau in the colophon.

L'Histoire Palladienne is a loose translation by Colet of the first part of the Spanish romance Florando de Inglaterra (1545), purportedly based on an English original though no such source has been traced. It did appear in English, though not until 1588, in a very rare translation by Anthony Munday, The famous, pleasant, and variable historie, of Palladine of England. Palladien himself is British, but the action takes place all over Europe.

The fine woodcut illustrations, and indeed the thistle initials, had first appeared in Groulleau's edition of Amadis de Gaule, also translated by Colet. L'Histoire was published after Colet's death, with an important preface by Étienne Jodelle, a member of the Pléiade, and dedicatory poems by Jodelle, Denisot and de Magny. Jodelle had initial been inclined against Colet's Spanish romance translations, but Colet had argued him round sufficiently that he had contributed a dedicatory poem to the most recent part (book 9) of Amadis de Gaule.

This copy appears as lot 6173 in the 1812 auction catalogue of the Roxburghe library, formed over the last three decades of his life by one of the most obsessive collectors in the history of bibliomania and amounting to some 30,000 volumes. 'He followed up the romances among his English literature collection with manuscripts of French Arthurian texts and a wide selection of romances from across mainland Europe' (Oxford DNB). Lots 6066-6420 were devoted to them, including the celebrated Valdarfer Decamerone 1471, the sale of which was the occasion for the foundation of the Roxburghe Club. Roxburghe also had the second edition of Munday's translation (1664).

COPAC and OCLC together record seven copies across all issues (Bodley and Yale only of the present issue).

Brunet, I, 434 (the Dallier issue, 'assez rare').
You may also be interested in...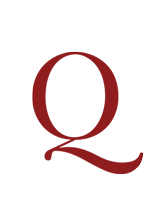 BRENTON, Sir Jahleel.
Five aquatint plates of the battle of Algeciras.
This series illustrates various actions from the battle of Algeciras: the first, the attack on the French ships under the batteries of Algeciras on 6 July 1801; the second, the British squadron, under Sir James Saumarez (to whom each plate is dedicated), retiring from this action; the third, the same leaving Gibraltar Mole on 12 July; the fourth, his squadron, consisting of five two-deckers and two frigates, preparing to pursue the Allied fleet of ten sail of the line, of which two were 112-gun, one 94, three 80, and four 74, as well as frigates and gun boats; and, the fifth plate, shows the capture of the St Antonie, 74-gun, and the explosion of the Real Carlos and the San Hermenegildo, both 112-gun, having accidentally fought each other during the night. The aquatints were engraved by Hubert & Stadler for Harding (who later became Queen Charlotte's librarian) from drawings by Brenton, captain of the Ceasar, Saumarez's flagship during the battle. Brenton, 'an active and zealous officer, whose training of his crews in ship-handling and gunnery illustrates the increasing professionalism of naval officers' (Oxford DNB), reached the post of rear-admiral of the blue, was promoted lieutenant-governor of Greenwich Hospital, and, in later life, became close friends with William Wiberforce, whose will he witnessed.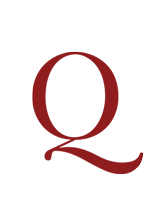 WITH CONTEMPORARY COLOURING QUAD, Matthias.
Compendium universi complectens geographicarum ennarationum libros sex, ex quibus totius terrarum orbis situs universaliter ac particulariter, regionum et aquarum qualitates, urbium primordia, gentium mores, ferarum genera, mirabilia mundi, variarum item rerum eventus, non minus quam in amplissimo theatro videri ac percipi possunt. Ex optimis ut plurimum tam veteris quam huius aevi scriptoribus excerpta, in ordinem concinnum digesta, et in epitomen hanc redacta per Matthiam Quadum sculptorem.
First edition in Latin, rare, the maps all finely coloured by a contemporary hand. First published the previous year as Enchiridion cosmographicum, daß ist ein Handtbuechlin der gantzen Welt gelegenheit, with five maps only. The number of maps in the Latin edition seems to vary, but our copy contains an unusually full complement. The Latin edition also contains a new dedicatory epistle addressed to Lothar von Metternich, Archbishop-Elector of Trier.