COLLUTHUS, of Lycopolis.
The Rape of Helen. Translated from the Greek ... And illustrated with the Notes of Michael Nicander. To which is prefix'd a Fragment of the Author's Life, from Suidas.
London: Printed for and sold by J. Roberts … and by the Booksellers and Pamphletsellers of London, 1731.
4to., pp. [4], viii, 34, [2], with an engraved frontispiece by Bickham Jr after Jett; title-page printed in red and black; the errata corrected in manuscript; a very good copy, lower edge uncut, disbound.
£1200

Approximately:
US $1467
€1326
Added to your basket:
The Rape of Helen. Translated from the Greek ... And illustrated with the Notes of Michael Nicander. To which is prefix'd a Fragment of the Author's Life, from Suidas.
First and only edition, rare, of this translation of Collothus's Rape of Helen (Αρπαγη Ελενης), 'a short and charming miniature epic' (Cambridge Companion to the Epic) written in the late fifth century in Egypt in 392 hexameters.

In a long and interesting Preface, the anonymous translator seeks to introduce (and defend) an unfamiliar work, lamenting that it never received Pope's attention, and apologising for its form, which may confuse readers who already know the story or are hoping for 'a prolix repetition of melting gallantry and amorous dalliance'. The translation was 'written and performed before the full age of seventeen … by one who thro' a slender patrimony has been confined to a scanty library, and his life hitherto … one continual scene of trouble' – he has since improved his reading and his poetic ability, so if it meets success (it seems it did not), 'the town may shortly expect a much better poem, full of finer Incidents and more remarkable events.'

This is Colluthus's only surviving work, re-discovered by Cardinal Bessarion in Calabria in the fifteenth century and first printed by Aldus in c. 1505. A very rare Latin paraphrase by Thomas Watson was published in London in 1586 and a translation by Edward Sherburne appeared in his Salmacis, Lyrian & Sylvia (1651). Here it is accompanied by detailed notes, 'The Speech of Paris to Helen' translated from the possibly apocryphal Dictys the Cretan, and a short biography taken from Suidas.

For an elaborate production, with a title-page in red and black, and an engraved frontispiece, The Rape of Helen is surprisingly rare. ESTC records five copies only: BL (wanting frontis), Cambridge, Oxford; Duke, and Harvard (listed twice in error).

Foxon R 118.
You may also be interested in...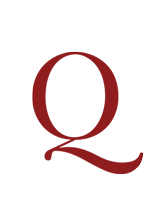 IMAGINARY SOCIETY FOR STRONG LEATHER [ORDER OF CUIRASSIERS].
Patente de cuirassiers.
A very scarce and rather inexplicable handbill, supposedly a declaration by the grand master of the order of cuirassiers and of cuir fort, issued from the fictional city of Tanopolis and in the name of 'l'Empereur Pataqu'est-ce'. The bill is presented to an estimable gentleman, whose name is blank, contracting him to convert 'everything that comes out of his mouth' into leather, i.e. all his expressions, and then in the future to employ two further cuirassiers of his stature. The curious stamp at the bottom left promises guerre a mort aux puristes; who the 'purists' are, and what the cuirassiers might have against them, is unclear. Possibly this is a satirical attack on tradesmen producing leather for the war effort, who were increasing their profits by diminishing the quality of their stock. Everything about the handbill speaks of deliberate obscurity: the emperor's name ('who-is-it?'), the stamp, the withheld name, and the curious use of the number 1234.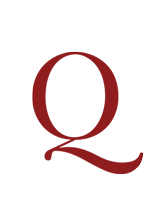 NEPOS, Cornelius.
De vita excellentium imperatorum. Interpretatione et notis illustravit Nicolaus Courtin ... in usum serenissimi Delphini.
An attractive later Delphin edition (first 1675) of the surviving biographies of the first-century BC Roman writer Cornelius Nepos. Part of an original series of 'Lives of famous men' (De viris illustribus), the surviving biographical sketches, mostly of generals, include Themistocles and Hannibal. The most interesting character portrayal is that of Alcibiades, while the lives of the elder Cato and of Atticus, with whom Nepos was intimate, are the most accomplished. Nicolas Courtin, who was paid 1200 livres to prepare this edition of Nepos for the Grand Dauphin, the son of Louis XIV of France, taught at the collège de la Marche in Paris.