LARGE PAPER COPY
COLT HOARE, Sir Richard.
The Ancient History of South Wiltshire.
London, published by William Miller, printed by W. Bulmer and Co., 1812.
Elephant folio (555 x 400 mm.), ff. [2], pp. 254, ff. [3]; with an engraved title, engraved portrait of William Cunnington, and 74 ( 2 double-page) plates and maps; an excellent, clean and crisp large paper copy bound in English contemporary diced calf tooled in gilt and blind, sides with an outer gilt broad neo-classical border enclosing a panel of interlaced blind and gilt borders, elaborately gilt tooled spine over 8 raised bands, with gilt lettering direct of title, author and imprint, marbled edges.
£1250

Approximately:
US $1640
€1398
First edition of a work which was an important step towards objective methods in field archaeology and established Colt Hoare's reputation as an archaeologist. This is one of the few large paper copies.

Sir Richard Colt Hoare (1758-1838) was the grandson of Henry Hoare, the banker, who had laid out the gardens at Stourhead. At the beginning Colt Hoare was only called upon to finance Cunnington's enterprise of recording all that could be discovered about the inhabitants of Wiltshire from prehistoric to Roman times. In the course of the preparations though he aquired a rapidly growing interest and knowledge, became a collaborator, and was soon described by a fellow enthusiast as "barrow mad". Colt Hoare wrote the work with the support of William Cunnington who had assembled much of the archeological information on excavation sites but died in 1810. Stephen and John Parker did the actual excavation work , while Philip Crocker made all the surveys and executed the detailed drawings for the plates.

For a full account of Colt Hoare's life and archaeological pursuits, see K. Woodbridge, Landscape and Antiquity, Oxford, 1970.
You may also be interested in...
KENNEDY, James.
A New Description of the Pictures, Statues, Bustos, Basso-Relievos, and other Curiosities at the Earl of Pembroke's House at Wilton. In the Antiques of this Collection are contain'd the whole of Cardinal Richelieu's and Cardinal Mazarine's, and the greatest part of the Earl of Arundel's...
First edition of Kennedy's guide book to the art collections of Wilton House in Wiltshire, seat of the Earls of Pembroke. This is the first proper guide book to the Wilton House collections. This catalogue is annotated from Pembroke's own manuscript notes. Contemporaries, like Winckelmann and Horace Walpole, teased Pembroke about some of his more wild attributions. The catalogue nevertheless provides a fascinating picture of early collecting habits.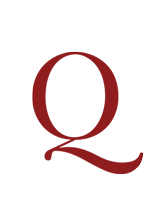 THE UFFINGTON HORSE WISE, Francis.
A Letter to Dr Mead concerning some Antiquities in Berkshire, particularly shewing that the White Horse, which gives its name to the Vale, is a Monument of the West-Saxons, made in Memory of a great Victory obtained over the Danes A. D. 871 … . [With:]
First editions. A Letter to Dr Mead was the first serious archaeological study of the Uffington White Horse. Francis Wise, Keeper of the Archives at Oxford University and later a friend of Samuel Johnson, contends that the horse, which he eulogises as a work of art, had Saxon origins, because of the common use of horse motifs in Saxon decoration. His most enduring antiquarian contribution, however, is to link the nearby long barrow Wayland's Smithy to the legendary Saxon figure Weland.