COLTON, Calvin.
Public economy of the United States.
New York, A. S. Barnes & Co., 1848.
8vo, pp. 536; occasional light foxing, very light damp-stain to the lower outer corner of pp. 17-186, else a good copy in the original publisher's cloth, spine direct-lettered gilt.
£250

Approximately:
US $353
€286
First edition of an attack on the concept of a free-trade economy in favour of the institution of a protective economy within the United States. Colton, a Massachusetts born clergy-man who also had experience as a journalist, reflects his Northern roots in arguing against the inherently 'European' doctrine of free-trade. The nascent industrial expansion of the Northern states led many, such as Colton, to advocate protective measures that would bolster the Northern manufacturing-based economy against foreign competition. Protectionism vs. Free-Trade was one of the more prominent divisive issues between the Northern and Southern states in the build up to the American Civil War. The Southern states, with little need for mechanization in their Slave-based agrarian economy, resisted the institution of protective legislation that would benefit the Northern states while it drove their own expenses up.

Kress C.7332.
You may also be interested in...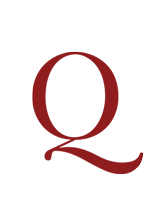 SAY, Léon.
[cover title: ] La Société coopérative est la meilleure des caisses d'épargne.
First edition. Léon Say (1826–1896), grandson of Jean-Baptiste Say, 'became one of the most prominent statesmen of the French Third Republic. He served as Finance Minister from 1872 to 1879, and again in 1882, overseeing the largest financial operation of the century – payment of war reparations in Germany. His financial policies were directed toward a decrease in public expenditures and the removal of barriers to internal trade. A brilliant speaker and debater, he railed against socialism from the left and protectionism from the right … Upon leaving the Cabinet, Say returned to his seat in parliament, assuming the leadership of the free trade party. He was at one time considered for the presidency of the republic, but was gradually set apart from his constituency by a rising tide of radicalism' (The New Palgrave).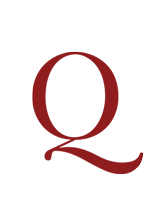 [TURNER, George].
An Inquiry into the revenue, credit, and commerce of France. In a letter to a member of the present parliament.
First editions. These three pamphlets all stem from the debate in the House of Lords of 1 June 1742 on the Trade & Navigation Bill. They all hinge on a single aspect of the debate – whether France could fund another war from her export and import revenues.