COLTON, Calvin.
Public economy of the United States.
New York, A. S. Barnes & Co., 1848.
8vo, pp. 536; occasional light foxing, very light damp-stain to the lower outer corner of pp. 17-186, else a good copy in the original publisher's cloth, spine direct-lettered gilt.
£250

Approximately:
US $314
€280
Added to your basket:
Public economy of the United States.
First edition of an attack on the concept of a free-trade economy in favour of the institution of a protective economy within the United States. Colton, a Massachusetts born clergy-man who also had experience as a journalist, reflects his Northern roots in arguing against the inherently 'European' doctrine of free-trade. The nascent industrial expansion of the Northern states led many, such as Colton, to advocate protective measures that would bolster the Northern manufacturing-based economy against foreign competition. Protectionism vs. Free-Trade was one of the more prominent divisive issues between the Northern and Southern states in the build up to the American Civil War. The Southern states, with little need for mechanization in their Slave-based agrarian economy, resisted the institution of protective legislation that would benefit the Northern states while it drove their own expenses up.

Kress C.7332.
You may also be interested in...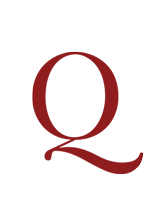 BENTHAM, Jeremy.
Defence of Usury, shewing the Impolicy of the present legal Restraints on the Terms of pecuniary Bargains, in Letters to a Friend, to which is added, a Letter to Adam Smith … on the Discouragements opposed by the above Restraints to the Progress of inventive Industry, the fourth Edition, to which is also added, third Edition, a Protest against Law-Taxes.
Fourth edition of Bentham's criticism of limited interest rates. First published in 1787, the Defence of Usury established the principle that no adult of sound mind acting freely and aware of the circumstances, should be hindered from making any bargain that he sees fit to make. The Defence was written during Bentham's stay in Russia and takes the form of the letters written to George Wilson amid reports the Pitt was considering reducing the rate of interest to four per cent. The arguments presented here convinced Smith, who had in the Wealth of Nations approved the limitation of interest rates.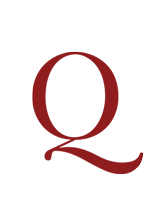 BARTLET, John.
The Gentleman Farrier's Repository of elegant and approved Remedies for the Diseases of Horses in two Books, containing I. the surgical, II. the medical Part of practical Farriery, also Directions for the proper Treatment of Post Chaise and other Horses after violent Exercise, with suitable Remarks on the whole, to which are now added Observations on broken-winded Horses, endeavouring to prove the Seat of that Malady not to be in the Lungs … the third Edition.
Rare first American edition of Bartlet's Pharmacopœia hippiatrica. Printed in Philadelphia in the first year of the Revolutionary War, this edition retains Bartlet's dedication to the Duke of Cumberland, brother of George III.