LONDON BRIDGE IS GOING UP!
COOKE, George and George Rennie.
Views of the old and new London bridges…
London, Brown & Syrett, 1833.
Folio, pp. vi, 26, 12 engraved plates in proof state with tissue guards; a few small marks, else a very good clean copy in contemporary calf gilt, outer decorative border, inner panel with corner ornaments and decorative geometric gilt-ruled boxes, joints lightly worn, a few small scuffs, small repair to foot of spine, upper joint cracked at foot.
£1500

Approximately:
US $2099
€1701
First edition of this narrative account, providing a detailed scientific and historical record of both the old and new London bridges, and making observations on the tides of the river Thames as a consequence of developments on the river, accompanied by some more general remarks on bridge construction. The engraved plates detail all stages of the construction and demolition processes, with views of both bridges from a variety of viewpoints, providing interesting both architectural and socio-historical insight into one of the world's busiest river crossings.

The construction of the 'old' London bridge had begun in 1176, taking 33 years to complete. As was the custom for large medieval bridges, the bridge was home to a vast array of houses and shops, reaching almost 200 in number by the Tudor era, as well as providing a gruesome yet prominent home for the heads of traitors, which were boiled in tar and impaled on stakes at the Southern side of the bridge. Irregularly constructed, the medieval bridge was a significant impediment both to tidal flow and river traffic, and caused a notable disparity in water level on both sides. By 1799, the difficulties of the 'old' bridge could no longer be ignored, and so a competition was held to find a design for a new bridge. John Rennie's design, of granite with a five arch structure, was successful, and construction began in 1824, 30 metres upstream from the old bridge. On completion in 1831, the old structure was demolished.

In 1967, the 'New' London bridge was sold to an American entrepreneur, Robert P. McCulloch, who had it rebuilt as a tourist attraction in Lake Havasu City, Arizona.

Adams, London Illustrated, 172.
You may also be interested in...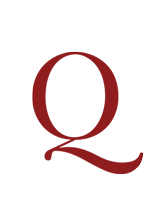 A FAMOUS BAWD, AND POPE'S LOVERS TANNER, Anodyne, M.D., pseud.
The Life of the late celebrated Mrs. Elizabeth Wisebourn, vulgarly call'd Mother Wybourn; containing secret Memoirs of several Ladies of the first Q---y, who held an Assembly at her House; together with her last Will and Testament … London: Printed for A. Moore … [1721?].
First edition of a scurrilous account of Elizabeth Wisebourn[e], a famous bawd, and the goings-on in the gilded apartments of her elegant London brothel in Drury-Lane. Born in 1653 and educated in Rome under the tuition of a Lady Abbess to whom 'she ow'd all that she knew of her Business', Elizabeth made the acquaintance of ladies of first rank on her return to London, setting up a House where they could consort in private with the greatest variety of gallants. She also maintained a supply of the latest anti-venereal nostrums (a medical theme underlies the main narrative). Although her clients, female and male, are concealed by dashes and invented names, they must have been readily recognized by readers of the day. As her business increased she joined forces with the opera manager John James Heidegger, and together they conceived scandalous masquerades 'to promote the Trade of her House'.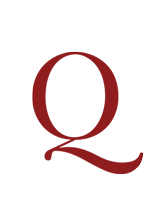 PLUNKET AND MACLAINE GENUINE ACCOUNT (A)
of the Life and Actions of James Maclean, Highwayman, to the Time of his Trial and receiving Sentence at the Old Bailey. Containing his Robberies, Gallantry at publick Places, with other remarkable Transactions. Together with some Account of Plunket his Companion.
First edition, the scarcer of two contemporary pamphlet biographies of the 'gentleman highwayman' James Maclaine (1724-1750). The son of a Scottish Presbyterian minister, Maclaine, having squandered an early inheritance and his wife's money, joined up with a down-at-luck apothecary, William Plunkett, to turn highwayman. The pair committed nearly twenty robberies in the next six months, masked and on horseback. Among their victims were Lord Eglington and Horace Walpole. Maclaine was finally apprehended in June 1750 – in his rooms were found, among other things, Lord Eglington's coat and blunderbuss, two pistols and twenty purses. Taken to the Gatehouse, Maclaine became the talk of the town, 'Numbers of Quality … crouding in upon him daily'. He was tried at the Old Bailey in September (his ill-considered defence is presented here on pages 25-31), and executed soon after. His skeleton makes an appearance in Hogarth's depiction of the Royal College of Physicians in The Four Stages of Cruelty (1751).