COOLIDGE, Mary Roberts.
American public problems: Chinese immigration.
New York, Henry Holt & Company, 1909.
8vo, pp. x, 531, [1, blank], [2, advertisements]; a few small pencil marks, else a very good copy in the original cloth, title gilt to spine and upper cover, light wear to head and foot of spine.

£150

Approximately:
US $209
€170
First edition of Dr Coolidge's impassioned critique of the contemporary US policy regarding Chinese immigrants.

The first wave of Chinese immigration into the US was in the 19th century, when Chinese workers provided cheap labour for the construction of the railways and in other industries such as mining, agriculture and on plantations. Beginning in 1848, Coolidge outlines the history of Chinese fortunes in America, presenting the concerns of the white public alarmed at the prospect of being priced out of the labour market by the 'yellow peril', and detailing legislation applicable to the new wave of immigrants, which excluded them from permanent settlement, being subject to higher taxes than most other ethnic minorities, obliged to carry identity documents at all times, banned from bearing witness in court, ineligible for bail, and unable to become naturalized citizens, with anti-miscegenation laws preventing intermarriage with the white population in many areas. The work also looks at social issues, covering substandard living conditions, prejudices and attempts at assimilation. While Coolidge was by no means a lone voice in condemning the contemporary treatment of the Chinese population, conditions were not to substantially improve until World War II, when restrictions on entry into the country, naturalization and intermarriage were lessened.
You may also be interested in...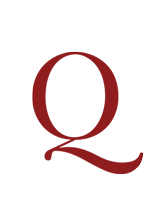 STEWART, Dugald.
Esquisses de philosophie morale …
First edition in French of Stewart's Outlines of Moral Philosophy (1793), translated from the fourth English edition of 1818, with a 152-page prefatory essay by the translator, Théodore-Simon Jouffroy.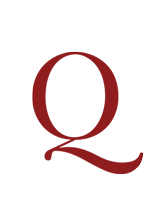 SAY, Léon.
[cover title: ] La Société coopérative est la meilleure des caisses d'épargne.
First edition. Léon Say (1826–1896), grandson of Jean-Baptiste Say, 'became one of the most prominent statesmen of the French Third Republic. He served as Finance Minister from 1872 to 1879, and again in 1882, overseeing the largest financial operation of the century – payment of war reparations in Germany. His financial policies were directed toward a decrease in public expenditures and the removal of barriers to internal trade. A brilliant speaker and debater, he railed against socialism from the left and protectionism from the right … Upon leaving the Cabinet, Say returned to his seat in parliament, assuming the leadership of the free trade party. He was at one time considered for the presidency of the republic, but was gradually set apart from his constituency by a rising tide of radicalism' (The New Palgrave).