PRESENTATION COPY
CORTÁZAR, Julio.
Bestiario.
Buenos Aires, Editorial Sudamericana, [1951]
8vo, pp. 165, [5]; a fine copy, uncut in the original colour illustrated wrappers.
£1500

Approximately:
US $2099
€1710
First edition, with a signed presentation inscription 'Para Norma y Jean Luc, con la amistad de Julio, 1955', on the first (blank) page.

Cortázar's first collection of short stories and his first attempt at fiction, published the month he left Argentina, permanently as it turned out, for Paris. It was preceded by the poem Presencia (1938, under the pen-name 'Julio Denis'), Los reyes (1949), a dramatic prose poem retelling the legend of Theseus, and some translations.

The first story in the collection, 'Casa tomada', was originally published by Borges in Los anales de Buenos Aires, though he did not appreciate it: 'He is trying so hard on every page to be original that it becomes a tiresome battle of wits, no?'. Despite this criticism, Bestiario was a resounding success and made a name for Cortázar with the reading public.

The recipient of this copy has not been firmly identified, but the only Jean Luc we can trace in Cortázar's voluminous correspondence is, most appropriately, Jean Luc Andreu (b. 1935), later of the University of Toulouse, who published critical studies of Bestiario and 'Casa tomada' in 1968. Cortázar's first extant letter to Andreu, as published in Cartas (2002), dates from 1967 and discusses Bestiario, but as he addresses the academic there as 'querido amigo' it is entirely possible that their acquaintance had begun when Andreu was a young man.
You may also be interested in...
AN INSCRIBED PRESENTATION COPY OF 'DE SATGÉ'S VALUABLE AND RACY REMINISCENCES' SATGÉ, Oscar John de.
Pages from the Journal of a Queensland Squatter.
First edition. Born in England to an aristocratic French father and an English mother, de Satgé (1836-1906) was educated at Rugby School. In 1853 he embarked in Melbourne and was appointed a Clerk in the Goldfields' Commission, through the good offices of Charles La Trobe. Following a position as a parliamentary clerk, de Satgé decided to gain pastoral experience by joining his brother at cattle stations on the Darling Downs, and this marked the beginning of a successful career in the booming livestock businesses of the continent; he invested in a series of cattle stations, which were then developed and sold on very profitably. De Satgé also pursued a political career, and '[i]n the Queensland Legislative Assembly [he] had represented Clermont in 1869-70 and 1870-72, Normanby in 1873-77 and Mitchell in 1881-82. First elected as a squatters' delegate to pass the 1869 pastoral leases bill, his superior social position, his comprehensive knowledge of the problems of the central and western Queensland squatters and his successful role as a Clermont "roads and bridges" politician made him an effective pastoral leader. "These", as he later nostalgically asserted, were "the good old days when squatting constituencies returned representatives interested in the pursuit instead of Radicals ready to wage war against capital"' (ADB).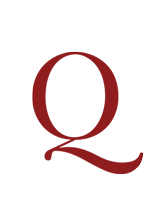 [MONS PIETATIS].
Constituciones del Real Monte de Piedad, que baxo la proteccion de su Majestad Catholica ha erigido en la ciudad de Barcelona …
First edition of the constitution of the first mons pietatis to be established in Barcelona, granted by Fernando VI on 28 January 1751.