CORTENAY BOYLE, Carolina.
[Cover title:] Ten Mezzo-tinto Engravings, from original Drawings, dedicated by Permission to Her Majesty Adelaide the Queen Dowager by Her Majesty's dutiful, grateful & affectionate Servant … Engraved by Louis Marvy.
[London, 1848?]
Oblong folio, 10 platres (30 x 43,5 cm), loose as issued, with one landscape print each (image sizes vary between 75 x 135 mm and 90 x 200 mm); 2 plates with light spotting, but generally in very good condition, in the original grey printed wrappers with a mezzotint landscape view (small marginal tears, skillfully repaired).
£1850

Approximately:
US $2596
€2083
First and only edition, very rare, of this series of fine landscape prints, produced by the French etcher Louis Marvy (1815-1850) after drawings by Carolina Courtenay Boyle (1803-1883), a maid of honour to Adelaide the Queen Dowager. 'Rather than mezzotints, the prints were made using a variety of techniques (etching, soft-ground etching, rocker, aquatint)', (BM catalogue online).
After the death of her husband King William IV, Adelaide travelled in Europe, first to her native Saxony and then further south in search of a warmer climate for her health; Courtenay Boyle accompanied her and her sketches of the scenes through which they passed are reproduced here. In eight of the prints, two female figures can be seen travelling side by side.

Carolina Courtenay Boyle (1803-1883) was a gifted draughtswoman, and unusual in appearance and sentiment, with 'golden grey hair, brushed back and cut short like a boy's. Miss Boyle's dress was a large Marie Antoinette hat and feather and a scarlet cloak, at that time considered most extraordinary, and excited great sensation' (Augustus J. C. Hare, The Story of my Life, 1896.

The etcher Louis Marvy had moved from Paris to London in 1848 to escape the political upheaval in his native France. He collaborated with Thackeray on several works on English landscape painting.

Not in COPAC or OCLC. We have been able to trace only two other sets, one at the British Museum print room; and one at the Bibliotheque nationale, nine prints only, without wrappers.
You may also be interested in...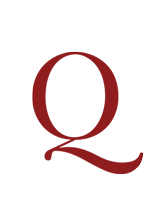 WITH LETTERS FROM JOHN DONNE WALTON, Izaak.
The Life of Mr. George Herbert … To which are added some Letters written by Mr. George Herbert, at his being in Cambridge: with Others to his Mother the Lady Magdalen Herbert: written by John Donne …
First edition, second issue, with a cancel title-page adding mention of the Letters. There are four letters from Donne, one including a sonnet, and a poem at the end by Crashaw. The life, 'a tissue of paraphrase and quotation, more Herbert than Walton' (Oxford DNB), would also appear later in the year in the first collection of Walton's Lives, along with those of Donne, Wotton and Hooker.
THE IVANHOE BALL, AN ATTENDEE'S COPY [LAGARENNE, Félicité, artist].
[Costumes d'Ivanhoe au bal donné par ... le prince et princess d'Orange à Bruxelles, mercredi le 5 février 1823.]
First and only edition of a fine and rare suite of ten hand-coloured lithographs commemorating a ball inspired by Scott's Ivanhoe, held in Brussels on 5 February 1823 by the Prince and Princess of Orange in honour of the British community in that city. There were thirty-two guests at the ball, all attending in elaborate costume, and dancing a quadrille that became the talk of the town, and remained 'the principal topic of conversation at Brussels' several months later (The Repository of Arts, May 1823). According the printed programme, Lord Danlo was Ivanhoe, the Black Knight was played by Mr de Janti, and Mrs Berkley took the role of Rowena. Further down the list is Mrs Fielden (sic), as Alicia, wife of the Joseph Ffeilden who owned this copy – she can be seen on the left in Plate VII.