CHATSWORTH: THE SEVENTH WONDER
COTTON, Charles.
The Wonders of the Peak …
Nottingham: Printed by John Collyer, and sold by H. Cantrel and H. Allestree in Derby. J. Bradley and S. Gunter in Chesterfield, and Mr. Whitworth in Manchester … 1725.
Small 8vo. in fours, pp. [2], 71, [1], title-page in red and black within type-ornament border; a very good copy in late eighteenth-century polished calf (slight insect damage to front joint); armorial bookplates of Mathew Wilson of Eshton Hall, Yorkshire, and of the eminent collector Frances Mary Richardson Currer (his granddaughter), and of the Nottingham collector Col. William Allen Porter.
£1250

Approximately:
US $1749
€1425
First Nottingham edition of a poem originally printed in London in 1681, and reprinted in 1683 and 1694. The subject matter may have been suggested to Cotton by Thomas Hobbes's Latin poem De mirabilibus Pecci (c. 1627, reprinted with an English translation in 1678). Apart from the scenery of the Peak District – Poole's Hole, St. Anne's Well at Buxton, Tideswell, Elden Hole, Mam Tor, 'Peak's Arse commonly call'd the Devil's Arse' – the seventh Wonder is Chatsworth, the seat the Duke of Devonshire, a 'stately and stupendious Pile':

This Palace, with wild Prospects girded round
Stands in the Middle of a falling Ground,
At a black Mountain's Foot, whose craggy Brow
Secures from Eastern Tempests all below …
The noble Front of the whole Ædifice,
In a surprising Height, is seen to rise …
And should I be so mad to go about
To give Account of ev'ry Thing throughout
… Picture, Sculpture, Carving Graving, Gilding,
It would be as long in Writing as in Building.

The account of Chatsworth (pp. 60-71), and the poem, ends with a description of the gardens, and with graceful compliments to the Duchess and the Duke.

This attractive little Nottingham edition, printed for sale by local booksellers, is uncommon. ESTC lists 9 copies, Huntington only in USA.
You may also be interested in...
AINSWORTH, William Harrison.
The Lord Mayor of London: or, City Life in the Last Century ... in three Volumes ...
First edition. The Lord Mayor of London is set in the reign of George III, but Ainsworth's worthy Sir Gresham Lorimer embodies all the Victorian qualities of the industrious, honest citizen, risen from humble origins to the highest civic position. His wife adopts the exaggerated dress of the fashionable set with a 'lofty head-dress, which rose full three feet above her brows, and might have overbalanced a less substantially-built frame'; their children are introduced at court and members of the royal family appear as characters in the novel. Descriptions of society balls and city pageants alternate with accounts of low life and the activities of the money lenders of Moorfields.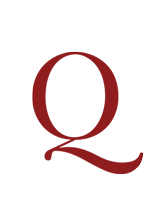 WITH A POEM BY DRYDEN ROSCOMMON, Wentworth Dillon, Earl of.
An Essay on Translated Verse … London, Printed for Jacob Tonson … 1684.
First edition. Roscommon's influential Essay, in heroic couplets, owes much to Boileau and to the author's own education in France after the attainder of his kinsman the Earl of Strafford. Dryden, an intimate friend and himself the translator of Boileau's Art of Poetry in the preceding year, contributes a long commendatory poem. Johnson was a later admirer and praised Roscommon as a critic who 'improved taste' and was 'the only correct writer of verse before Addison'.