[COVENTRY, Francis].
La Vie et les aventures du petit Pompée. Histoire critique traduite de l'anglois par M. Toussaint …
A Londres [i.e. Paris?]. 1752.
Two vols, 12mo, bound together: pp. [2], vi, [4, contents and errata], 214; [4], 253, [3, errata and contents], with a half-title to each volume; frontispiece 'portrait' of Pompey in volume I; a very good copy, in contemporary mottled calf, spine gilt.
£500

Approximately:
US $606
€577
Added to your basket:
La Vie et les aventures du petit Pompée. Histoire critique traduite de l'anglois par M. Toussaint …
First edition? in French of Coventry's most famous work, The History of Pompey the Little, or, The Life and Adventures of a Lap-Dog (1751), a lively satire of fashionable London life, told through the eyes of a favoured pet.

'Following the fortunes of a lap-dog through various situations, it records the follies of London society so vividly that some fashionable readers recognized the originals of its satiric portraits. Favourably noticed (by John Cleland) in the Monthly Review (February 1751), commended to Samuel Richardson by Lady Bradshaigh, and admired by Lady Mary Wortley Montagu, it was variously attributed to Sir John Hill, the printer William Bowyer, and Henry Fielding' (Oxford DNB), but Thomas Gray for one identified the real author. Dodsley paid an enormous 50 guineas for the copyright and £30 more for revisions for the third edition.

The French translator, François Vincent Toussaint, also translated Smollett, but is best known for his own controversial novel Les Mœurs (1748), which had sixteen editions in its first year, was translated into English and German.

There were two editions of this translation in 1752. The other, published in Amsterdam by Marc Michel Rey, is printed slightly more compactly and lacks and frontispiece. ESTC wrongly suggests that the present edition is a reissue – they are completely different printings.

ESTC and OCLC record Bodley and Leeds only in UK, and none in North America.
You may also be interested in...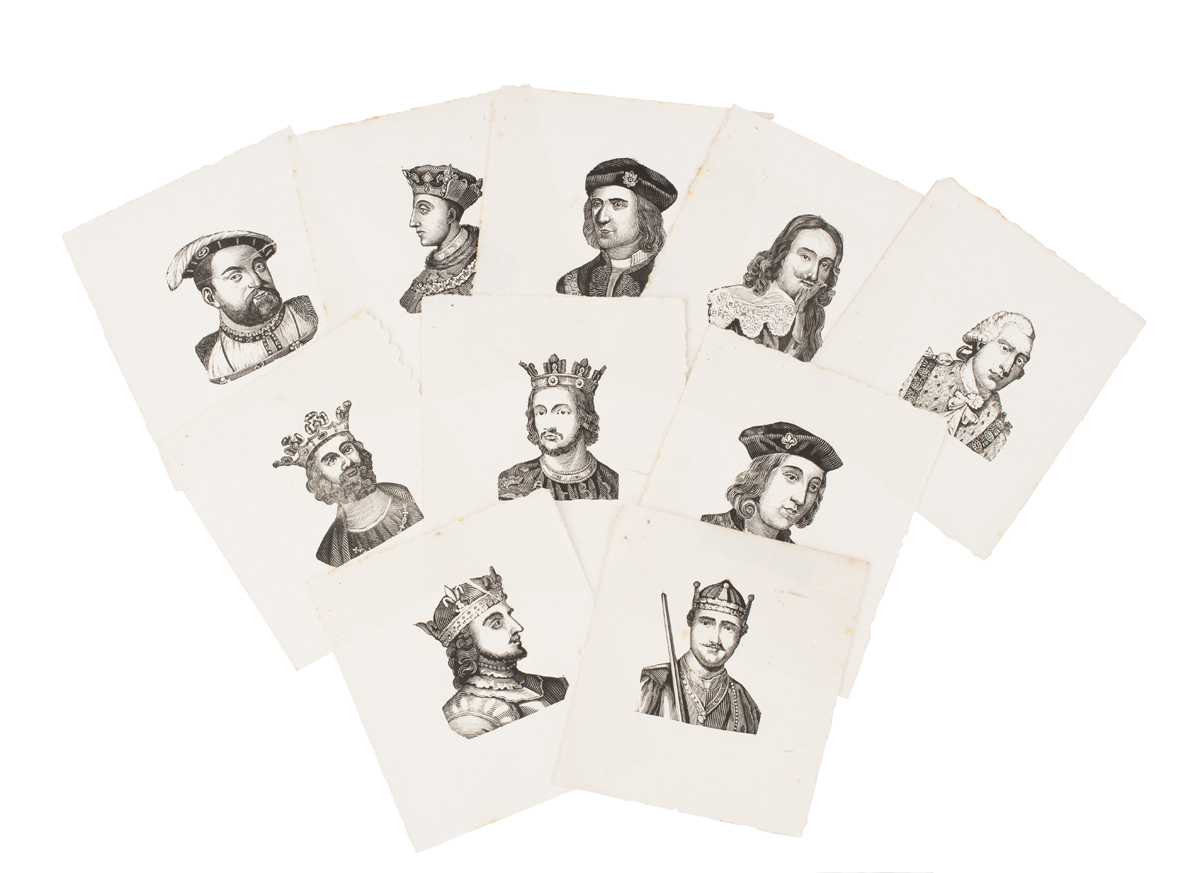 UNIQUE? [BEWICK, Thomas?]
Twenty-six rubbings from engraved woodblocks of the heads of Kings and Queens and England, apparently never published in this form.
Twenty-six apparently unrecorded wood-engravings – heads of the monarchs of England from William the Conqueror to George III – these images taken by rubbing from the blocks rather than printing. The engravings bear strong similarity to the 26 which appear in An Abridgement of the History of England … by Dr. Goldsmith … with Heads by Bewick (London, 1803), of which Thomas Bewick apparently bought a copy on 20 April of that year: his account book records a 'Parcel / Goldsmith Hisy Engd / Grafton Piccy 4s d.' (A Provisional Checklist of the Library of Thomas Bewick, by David Gardner-Medwin, item 1, online).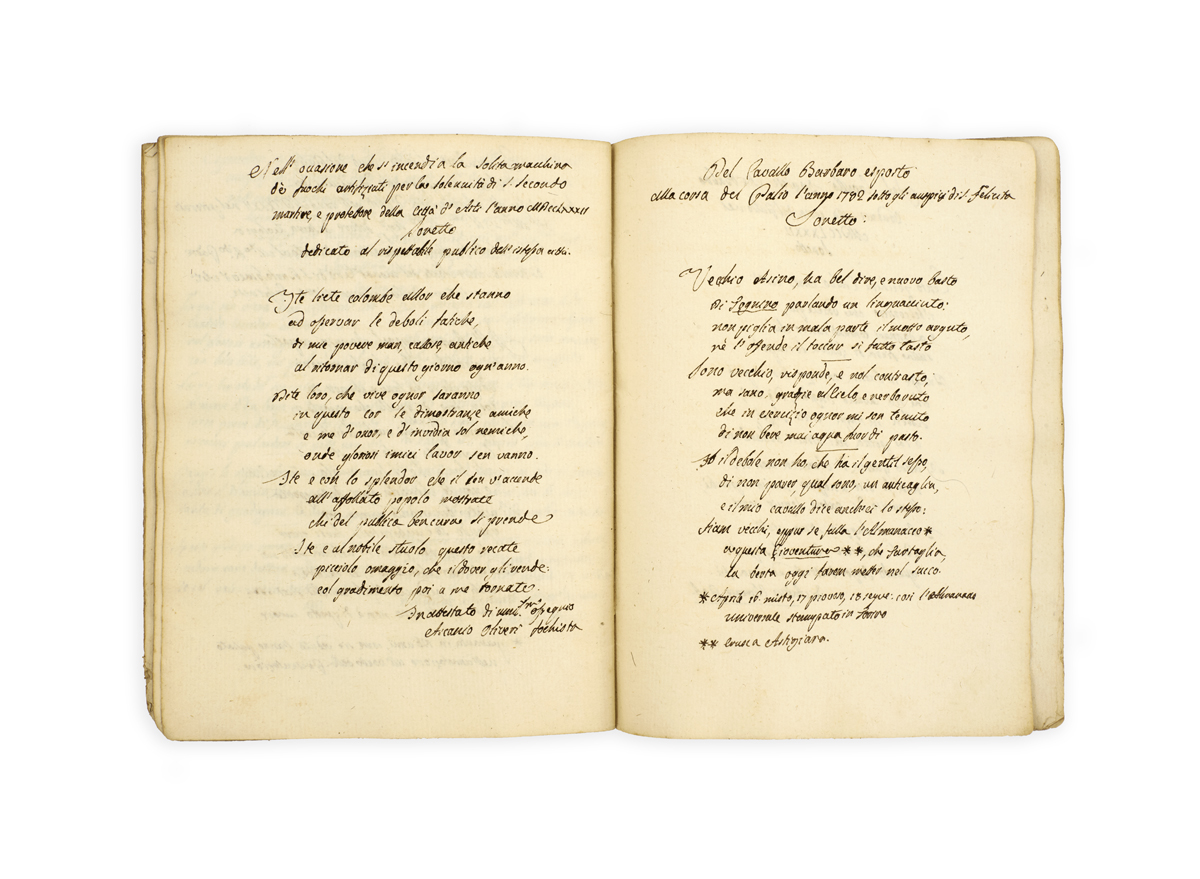 WITH UNPUBLISHED POEMS ON HORSE-RACING [POETRY.] 
'Trattato della [poesia Toscana]'. 
A manuscript treatise on the method of composing poetry in Italian, with numerous examples from renowned authors and eight apparently unpublished poems about horse-racing, with references to Arabian, Sardinian, English, and African horses, as well as to a firework display.