EDITED BY THE POET COWPER'S UNCLE
[COWPER, Ashley, editor].
The Norfolk poetical Miscellany. To which are added some select Essays and Letters in Prose. Never printed before. By the Author of the Progress of Physick. In two Volumes …
London: Printed for the Author, and sold by J. Stagg … 1744.
2 vols., 8vo., bound in one, pp. xvi, 416; and [2], 427, [1, blank], wanting the errata leaf at the end of volume II; contemporary dark red morocco, gilt fillets on covers, spine elaborately gilt (a little rubbed), morocco label, a 'stilted' binding (with the covers projecting beyond the edges of the leaves, to range on the shelf with taller neighbours).
£1250

Approximately:
US $1604
€1457
Added to your basket:
The Norfolk poetical Miscellany. To which are added some select Essays and Letters in Prose. Never printed before. By the Author of the Progress of Physick. In two Volumes …
First edition. This lively miscellany, containing a large number of amusing short poems (but nothing for the libertine), was assembled by William Cowper's uncle, the father of Theodora, later Lady Hesketh, with whom the poet fell in love. The dedication to the young Lady Caroline [Cowper] is subscribed 'Timothy Scribble': 'Too true it is, that the present Age has been fruitful of Miscellanies; and I wish it was less true, that even the best Collections of them (tho' handed to us by the brightest Wits of our Family [i.e. Scribblers and Scriblerians]) are not without some Impurities, which make them very unfit Companions for Youth ….' 'But to say a Word of the following Collection. It consists chiefly of Original Pieces – many of them (and those I fear the worst) are the Editor's own – some never so much as handed about in Manuscript – few ever committed to the Press before ….'

The contents vary widely, from 'On giving the Name of Georgia to a Part of Carolina' and 'A Prologue to the Opera of Rosamund, as it was perform'd in a Private Family in Bedfordshire' to 'A Poetical Dialogue between Windsor and Richmond' after the death of Queen Caroline.

In this copy a contemporary annotator has identified all of the editor's contributions and a few others. The errata leaf was probably omitted or removed because the errors have been corrected by the annotator, who has also filled in blank names.

Case 443 (1)(a) and (2)(a); Foxon, p. 149 (noting another annotated copy at the British Library).
You may also be interested in...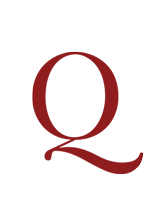 THE NEWARK PIRATE'S SURREPTITIOUS REPRINT BYRON, George Gordon, Lord.
Poems original and translated … Second Edition.
Unacknowledged reprint of the 'second' [i.e. first] edition of Poems original and translated, printed by Ridge without Byron's permission. As the first printing ran out Ridge told Byron that he had reprinted some sheets to make up a few more copies; in fact he was to continue to reprint the whole volume surreptitiously on paper watermarked 1811. John Murray later noticed either this imposture or the spurious 'large paper' copies of Hours of Idleness, and informed Byron who replied, 'I have no means of ascertaining whether the Newark Pirate has been doing what you say – if so – he is a rascal & a shabby rascal too – and if his offence is punishable by law or pugilism he shall be fined or buffeted' (5 February 1814).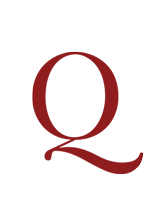 [BROWN or BROWNE, Nicholas].
The North-Country-Wedding, and the Fire, two Poems in blank Verse …
First and only edition, rare, of the only published work by the Fermanagh-born poet and clergyman Nicholas Brown (1699-1734), misattributed by ESTC to his father. Both pieces are burlesques in the manner of Philips's The Splendid Shilling, but have their own merit, and were reprinted by Matthew Concanen in his Miscellaneous Poems … by several Hands (1724).