D'ADDA, Vincenzo.
Ars notarilis auctore celeberrimo D'Adda. In Mediolanensi Archigimnasio iuventutis beneficio utiliter et ingeniose composite et caractere Felicis Viglezzi descripta.
[Milan], 1796.
Manuscript, two volumes in one, 8vo, pp. [2], 176, [5]; [2], 206, [1, index], [9, blank]; written in a neat regular hand in brown ink, all pages within ruled red borders, glosses and section titles in red titles lettered in red and black; a very good manuscript, elegantly bound in contemporary green crushed morocco, corner gilt fleurons and central ornament, panelled spine gilt, red morocco lettering piece; tipped inside, a letter dated 1790 detailing the marriage and death of the vernacular poet Domenico Ballestreri (1714-1780), and transcribing a poem on his life, possibly written by his brother Carlo.
£2500

Approximately:
US $3514
€2860
Fair manuscript copy, in all likelihood a presentation copy, of a text of notarial law which remained a reference in Italian jurisprudence from the Austrian times until well after Napoleon, by one of the most prominent Milanese jurists of Enlightened Lombardy. The scribe identifies himself as Felice Viglezzi. It is accompanied by a manuscript celebrating the life and commemorating the death of the Milanese vernacular poet Domenico Ballestrieri.

D'Adda's notarial law text was first published, posthumously, in the same year as the redaction of this manuscript, under the title Arte notarile. It appeared in three parts (six volumes), of which the first two consisted of D'Adda's work proper, and the third of appendices. Our manuscripts contains part I and II, the entirety of D'Adda's own work. Vincenzo D'Adda, a friend of Parini's and, with Beccaria and the Verri brothers, a key member of the Milanese intelligentsia enrolled by Kaunitz for the governance of one of the most treasured lands in Theresian Austria, continued to serve as a jurst, a magistrate and Imperial Professor at Brera after the Empress's death under Joseph II in the increasingly tense years which preceded the independence of Lombardy, until 1786.

His Arte notarile was glossed and supplied with appendices throughout the napoleonic era, and provided a robust legal backbone to the drafting of the new civil law code for the young Italian Republic in the 1800s.
You may also be interested in...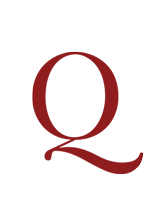 THE RATES OF MERCHANDISE,
That is to say, the Subsidy of Tonnage, Subsidy of Poundage, and the Subsidy of Woollen Clothes or Old-Drapery, as they are rated and agreed on by the Commons House of Parliament …
Printed descriptions of the import duties on wine and merchandise appeared in England as early as 1545. This later edition is one of the first editions after the lifetime of Charles I, who levied the duties without the authority of parliament. Printed at the instigation of the House of Commons, it was intended to be issued with Public General Acts of 1660 12 Cha.II.c.4. and was also issued as part of An exact Collection of all such Acts (1660). Hundreds of goods and their taxes are listed alphabetically and give a good survey of the English foreign trade.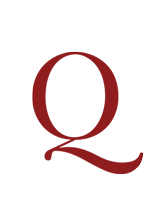 MERCANTILE ACCOUNTANCY LANDO, Giovanni Giacomo.
Aritmetica mercantile … Nella quale si vede, come si hanno da fare li conti, per li cambi, che si fanno nelle Città Principali della Christianità. Il modo di raguagliare le piazze, di aggiustare ogni sorte di comissioni de cambi, & mercantie, & formare arbitrij …
Very rare first edition of one of the most important and comprehensive seventeenth-century works on commercial arithmetic and exchange rates in Italy and Europe. Three further editions came out within forty years, all printed in Venice, and all now scarce.