LEGRAIN, Pierre and J. Anthoine.
DE LA FONTAINE, Jean.
Le quatrième livre de Contes et Nouvelles.
Paris, Xavier Havermans, 1930.
4to, pp. [6], 142, [6], with colour illustrations by Carlège, including an original watercolour, all illustrations repeated in outline on tissue; in contemporary crimson morocco jointly signed by Pierre Legrain and J. Anthoine Legrain, gilt-tooled border of short rules around central panel of natural and polished geometric shagreen sections and red morocco squares tooled in gilt, flat spine with author gilt at head and title at foot, triple gilt fillet detail, morocco doublures with pattern of silver circles and gold dots, charcoal watered silk endpapers, all edges gilt. Preserved in a slipcase of red morocco and paper boards with a coordinating sleeve with black leather label.
£3500

Approximately:
US $4898
€3969
Volume IV only of the four volume set of Jean de la Fontaine's works, number 14 of fourteen copies on japon blanc nacré a la cuve, from a total limited edition of 346 copies.

A striking composition, designed by the pioneer of art deco, Pierre Legrain, and executed by his stepson Jacques Anthoine Legrain after Pierre's death in 1929. Jacques himself was active between 1930 and 1950.
You may also be interested in...
[SAMBLANX]. [BAUDELAIRE]. POE, Edgar.
Vingt Histoires Extraordinaires. Illustrées par quarante et une eaux-fortes originales de Lobel-Riche.
First edition of Baudelaire's celebrated translation to appear with these striking illustrations by Alméry Lobel-Riche, his close friend who was to illustrate the whole Baudelaire canon during the 1920s and early 1930s. Lobel-Riche described Baudelaire as "le premier, le plus grand poète de la femme moderne. Beaucoup le chanteront après lui, mais il est resté le Maître et le Modèle". Number 103 of 197 copies.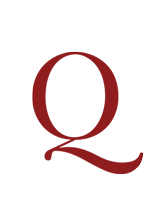 [CHAMBOLLE-DURU]. GAUTIER, Théophile.
Mademoiselle de Maupin.
First edition of Gautier's historical romance based loosely on the life of the French opera star Mademoiselle Maupin, who often dressed as a man. In Gautier's hands her life becomes the story of a love triangle between Maupin, a man d'Albert, and his mistress Rosette (who falls in love with Maupin in disguise as Théodore). The Preface is famous for its advocacy of art for art's sake – 'everything useful is ugly'.