[DEATH OF REASON].
Oracion funebre dicha en las Exêquias del Ente de Razon.
Barc[elona], Pedro Gomita. c.1787.
8vo, pp. 16; some foxing, mainly to title, but otherwise clean and crisp; in contemporary plain wrappers, slightly foxed.
£215

Approximately:
US $297
€249
Added to your basket:
Oracion funebre dicha en las Exêquias del Ente de Razon.
Barcelona printing, in the same year as the first, of this speech given in competition at the Provincial Chapter of the Franciscans in Malaga, offering a funereal eulogy for Reason.

The author, who remains anonymous, weeps at the 'siglo de tristeza, yamargura' in which the 'venerablés Proémiales de la Logica' have disappeared: we have no more the syllogisms,we have lost Barbara Celarent. But it is not just logic that depends on reason. There had been such an inventiveness in the system-building of the likes of Spinoza, Descartes, and Newton, and in the new physics, leading to the invention of the hot air balloon; metaphysics and dialectic, poetry, politics, and law, are all dependent on 'Nuestro Ente, nuestro fecundo Ente', Reason. And so we should celebrate it, but also preserve its memory. This will be done by the Franciscans of Granada, who will give it a decent burial, and inscribe on its tomb their Nuevo Plan de Estudios, published in 1782.

First printed in Malaga, this speech, which of the several presented to the Malaga chapter 'mereció singular aplauso de los Padres Conscriptos', saw printings in several places throughout Spain in the same year; not only Malaga and this Barcelona printing, but also Cadiz and Madrid. All are rare.

OCLC records two copies of this printing outside Spain, at Texas and Wisconsin,with copies of the Malaga printing at Wisconsin, Oxford, and the BL, and a copy of the Cadiz printing at Yale.
You may also be interested in...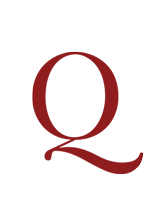 THOMAS, Thomas.
Virtues of Hazel; or, blessings of government.
First and only edition, uncommon, of this essay by one Thomas Thomas (of Wareham in Dorset), on the power and role of government as a 'rod in the hands of rulers', the hazel being that used by a father to beat his children. Fitting very well into Eaton's universe of radical publishing, Thomas identifies the characteristics of despotism, the overly flexible nature of the British constitution ('a compound, monarchic, baronic, and civic; and these estates appear to me too contending for happiness and longevity; and too opposite to constitute a reasonable whole' (p.11), and the attendant scope for it, and the rule of law, simply to be suspended whenever there is a perception that 'the state is in danger', a perception that, in the aftermath of the French Revolution, was to result in the Seditious Practices Act and the Seditious Meetings Act of the following year, of which Eaton was to fall foul.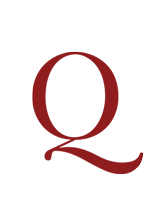 [SEXBY, Edward,] and Silius TITUS.
Killing no Murder, briefly discoursed in three Questions.
Later edition of Sexby and Titus's famous apology for tyrannicide. Though a soldier in Cromwell's New Model Army and an early agitator whose Apologie of the Common Soldiers was influential in the radicalisation of the parliamentary army, Edward Sexby (c. 1616–1658) eventually came to disagree with the Protectorate, escaping arrest in 1655 and fleeing to Flanders. Killing no Murder, first published in the Netherlands in 1657, equates Cromwell to Caligula and Nero and argues that tyrannicide cannot be murder, as tyranny suspends the normal course of law.