SHIPPING THE FOUNDATION OF ENGLAND'S WEALTH
[DEFOE, Daniel].
Observations on the Fifth Article of the Treaty of Union, humbly offered to the Consideration of the Parliament, relating to foreign Ships. [No place or date but
Edinburgh, 1706
Small 4to., pp. 4, drop-head title; slight browning but a very good copy, disbound, lower edge untrimmed.
£950

Approximately:
US $1219
€1107
Added to your basket:
Observations on the Fifth Article of the Treaty of Union, humbly offered to the Consideration of the Parliament, relating to foreign Ships. [No place or date but
Sole edition. Before the Treaty of Union, England, 'very careful to Encourage her own Shipping, and … Building of Ships, being one of the Principal Foundations of her Wealth', did not admit foreign-built ships to the freedom of English ports. Foreign owners and foreign bottoms were both excluded. The draft Fifth Article proposed that foreign-built ships wholly owned by Scottish owners were to be deemed ships of the build of Great Britain; if, however, there was a foreign part-owner (and this was common in 'the Shipping employ'd on the South-East of Scotland') they were still to be treated as foreign bottoms. Defoe suggests a compromise, that a vessel should qualify as Scottish if the major part (in terms of value) belonged to Scottish owners at the time of the Treaty. It was not adopted.

Furbank and Owens state that 'it seems reasonable to suppose that this is the document referred to by Defoe in a letter to Harley of [22] November 1706, where he says that he has been asked by several Scottish peers and MPs to write a paper, which he is enclosing, to brief them on the issue of shipping, which has aroused "mighty popular Objection" (Letters, p. 154)'.

Furbank and Owens 85; Moore 125; Hanson 651.
You may also be interested in...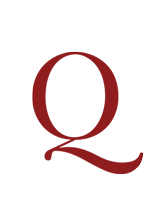 RAWLET, John.
Poetick Miscellanies …
First edition. Writing from the isolation of Newcastle, then a rural parish in fell country, Rawlet developed a mode of religious and descriptive poetry distinctly out of step with his own age, as is acknowledged by the editor in a verse preface: 'Reader, expect not here, the filth of th' Stage, / Poems that please, but more debauch the Age.' Rawlet's poems, such as 'On a great Thunder and Storm', 'On a Cross with a Crown upon it, in Burton, betwixt Lancashire and Kendale', and 'On the sight of Furness Fells', while looking back to Herbert in their weaving of the spiritual and the physical, please more by their anticipation of the topographical and sentimental concerns of the succeeding century.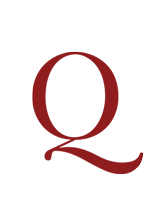 ELIZABETHAN SCHOOL BOOK OCLAND, Christopher.
Anglorum praelia, ab Anno Domini. 1327. anno nimirum primo inclytissimi Principis Eduardi eius nominis tertii, usque ad Annu[m] Domini 1558. Carmine summatim perstricta. Item. De pacatissimo Angliae statu, imperante Elizabetha, compendiosa narratio . . . Hiis Alexandri Nevilli Kettum: tum propter argumenti similitudinem, tum propter orationis elegantiam adiunximus.
First published in 1580, this is one of three closely similar 1582 editions of Ocland's Anglorum proelia which add two works at the end: Ocland's Eirēnarchia (a continuation of Anglorum proelia first published in 1582) and Alexander Neville's account of the 1549 Norfolk rising, De furoribus Norfolciensium Ketto duce (first published in 1575).