SHIPPING THE FOUNDATION OF ENGLAND'S WEALTH
[DEFOE, Daniel].
Observations on the Fifth Article of the Treaty of Union, humbly offered to the Consideration of the Parliament, relating to foreign Ships. [No place or date but
Edinburgh, 1706
Small 4to., pp. 4, drop-head title; slight browning but a very good copy, disbound, lower edge untrimmed.
£950

Approximately:
US $1193
€1066
Added to your basket:
Observations on the Fifth Article of the Treaty of Union, humbly offered to the Consideration of the Parliament, relating to foreign Ships. [No place or date but
Sole edition. Before the Treaty of Union, England, 'very careful to Encourage her own Shipping, and … Building of Ships, being one of the Principal Foundations of her Wealth', did not admit foreign-built ships to the freedom of English ports. Foreign owners and foreign bottoms were both excluded. The draft Fifth Article proposed that foreign-built ships wholly owned by Scottish owners were to be deemed ships of the build of Great Britain; if, however, there was a foreign part-owner (and this was common in 'the Shipping employ'd on the South-East of Scotland') they were still to be treated as foreign bottoms. Defoe suggests a compromise, that a vessel should qualify as Scottish if the major part (in terms of value) belonged to Scottish owners at the time of the Treaty. It was not adopted.

Furbank and Owens state that 'it seems reasonable to suppose that this is the document referred to by Defoe in a letter to Harley of [22] November 1706, where he says that he has been asked by several Scottish peers and MPs to write a paper, which he is enclosing, to brief them on the issue of shipping, which has aroused "mighty popular Objection" (Letters, p. 154)'.

Furbank and Owens 85; Moore 125; Hanson 651.
You may also be interested in...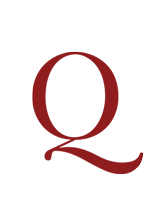 'VERY MODISH AMONG THE NOBILITY' CASOTTI, [Laurentio].
A New Method of teaching the Italian Tongue to Ladies and Gentlemen. Wherein all the Difficulties are explain'd, in such a Manner, that every one, by it, may attain the Italian Tongue to Perfection, with a marvellous Facility, and in a very short Time …
First and only edition, very rare, the only publication by Casotti, 'Italian Minister, and Professor', dedicated to Henry Petty, Baron Shelburne, (1675-1751) but printed at the author's expense.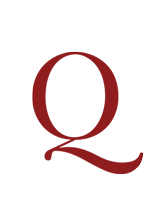 A FAMOUS BAWD, AND POPE'S LOVERS TANNER, Anodyne, M.D., pseud.
The Life of the late celebrated Mrs. Elizabeth Wisebourn, vulgarly call'd Mother Wybourn; containing secret Memoirs of several Ladies of the first Q---y, who held an Assembly at her House; together with her last Will and Testament … London: Printed for A. Moore … [1721?].
First edition of a scurrilous account of Elizabeth Wisebourn[e], a famous bawd, and the goings-on in the gilded apartments of her elegant London brothel in Drury-Lane. Born in 1653 and educated in Rome under the tuition of a Lady Abbess to whom 'she ow'd all that she knew of her Business', Elizabeth made the acquaintance of ladies of first rank on her return to London, setting up a House where they could consort in private with the greatest variety of gallants. She also maintained a supply of the latest anti-venereal nostrums (a medical theme underlies the main narrative). Although her clients, female and male, are concealed by dashes and invented names, they must have been readily recognized by readers of the day. As her business increased she joined forces with the opera manager John James Heidegger, and together they conceived scandalous masquerades 'to promote the Trade of her House'.