SHIPPING THE FOUNDATION OF ENGLAND'S WEALTH
[DEFOE, Daniel].
Observations on the Fifth Article of the Treaty of Union, humbly offered to the Consideration of the Parliament, relating to foreign Ships. [No place or date but
Edinburgh, 1706
Small 4to., pp. 4, drop-head title; slight browning but a very good copy, disbound, lower edge untrimmed.
£950

Approximately:
US $1231
€1053
Added to your basket:
Observations on the Fifth Article of the Treaty of Union, humbly offered to the Consideration of the Parliament, relating to foreign Ships. [No place or date but
Sole edition. Before the Treaty of Union, England, 'very careful to Encourage her own Shipping, and … Building of Ships, being one of the Principal Foundations of her Wealth', did not admit foreign-built ships to the freedom of English ports. Foreign owners and foreign bottoms were both excluded. The draft Fifth Article proposed that foreign-built ships wholly owned by Scottish owners were to be deemed ships of the build of Great Britain; if, however, there was a foreign part-owner (and this was common in 'the Shipping employ'd on the South-East of Scotland') they were still to be treated as foreign bottoms. Defoe suggests a compromise, that a vessel should qualify as Scottish if the major part (in terms of value) belonged to Scottish owners at the time of the Treaty. It was not adopted.

Furbank and Owens state that 'it seems reasonable to suppose that this is the document referred to by Defoe in a letter to Harley of [22] November 1706, where he says that he has been asked by several Scottish peers and MPs to write a paper, which he is enclosing, to brief them on the issue of shipping, which has aroused "mighty popular Objection" (Letters, p. 154)'.

Furbank and Owens 85; Moore 125; Hanson 651.
You may also be interested in...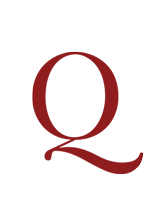 [SWEDENBORG, Emanuel].
De nova Hierosolyma et ejus Doctrina Coelesti: ex Auditis e Coelo. Quibus praemittitur aliquid de Novo Coelo & nova Terra.
First edition of Swedenborg's 'New Jerusalem', in which he describes a new church based on faith, charity and the unification of existing protestant churches.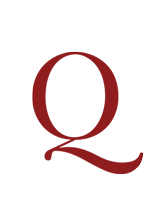 BRAY, Charles.
The philosophy of necessity; or, the law of consequences; as applicable to mental, moral, and social science.
First edition. Bray (1811-84), a Coventry ribbon manufacturer, was converted to phrenology by George Combe, with whom he formed a close association; he was also close in early life to George Eliot and to Herbert Spencer. The Philosophy of Necessity was published during the Chartist ferment, when Bray was a firm adherent of Owenite social ideas, and active in the workers' educational and cooperative movement in Coventry. His intention was to provide a natural philosophy, or a psychology, of ethics and social science, asserting the regularity and essential benevolence of natural laws, governing mind as well as matter: '…the laws of the moral world are, through the instrumentality of pleasure and pain, and of the definite constitution given to man by his Maker, as fixed and determinable as the laws of the physical world' (preface). From this he derived - unlike Combe, and in the face of the individualism dominant in natural philosophy and theology in the 1840s, a social principle of cooperation. For a stress on Bray's influence, and his significance as a precursor of the 'incarnational social thought' which was pervasive in Britain by the time of this edition, see Boyd Hilton The Age of Atonement (1988), pp. 324-5.