SHIPPING THE FOUNDATION OF ENGLAND'S WEALTH
[DEFOE, Daniel].
Observations on the Fifth Article of the Treaty of Union, humbly offered to the Consideration of the Parliament, relating to foreign Ships. [No place or date but
Edinburgh, 1706
Small 4to., pp. 4, drop-head title; slight browning but a very good copy, disbound, lower edge untrimmed.
£950

Approximately:
US $1329
€1077
Sole edition. Before the Treaty of Union, England, 'very careful to Encourage her own Shipping, and … Building of Ships, being one of the Principal Foundations of her Wealth', did not admit foreign-built ships to the freedom of English ports. Foreign owners and foreign bottoms were both excluded. The draft Fifth Article proposed that foreign-built ships wholly owned by Scottish owners were to be deemed ships of the build of Great Britain; if, however, there was a foreign part-owner (and this was common in 'the Shipping employ'd on the South-East of Scotland') they were still to be treated as foreign bottoms. Defoe suggests a compromise, that a vessel should qualify as Scottish if the major part (in terms of value) belonged to Scottish owners at the time of the Treaty. It was not adopted.

Furbank and Owens state that 'it seems reasonable to suppose that this is the document referred to by Defoe in a letter to Harley of [22] November 1706, where he says that he has been asked by several Scottish peers and MPs to write a paper, which he is enclosing, to brief them on the issue of shipping, which has aroused "mighty popular Objection" (Letters, p. 154)'.

Furbank and Owens 85; Moore 125; Hanson 651.
You may also be interested in...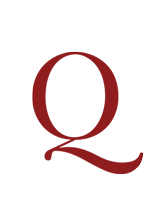 in favour of trade with britain SMITH, William.
The Speeches of Mr. Smith, of South Carolina, delivered in the House of Representatives of the United States, in January, 1794, on the Subject of certain commercial Regulations, proposed by Mr. Madison, in the Committee of the whole, on the Report of the Secretary of State.
First London edition, a rebuff to the punitive anti-British tariffs proposed by the future President James Madison, first printed in Philadelphia in the same year and also reprinted in Edinburgh.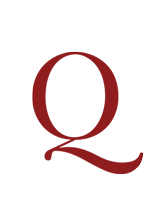 ITALIAN TEXTBOOK BY A LIBRETTO TRANSLATOR BOTTARELLI, Ferdinando.
Exercises upon the different Parts of Italian Speech; with References to Veneroni's Grammar. To which is subjoined an Abridgement of the Roman History, intended at at [sic] once to make the Learner acquainted with History, and the Idiom of the Italian Language …
First edition, very scarce, of a popular Italian tutor for English students, designed to teach grammar and idiomatic phrases through the use of exemplars. Increasingly difficult English phrases are laid out with the uninflected Italian stems below: